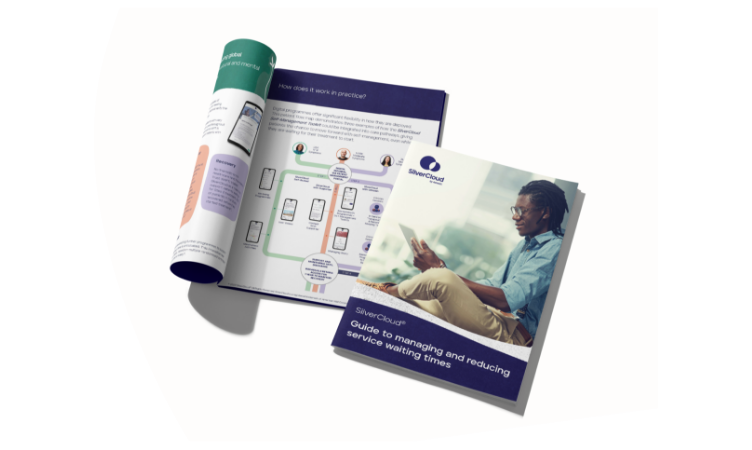 Long waiting times are frustrating. The huge demand for mental health treatment means staff and services are struggling to keep up, while lengthy wait times often increase the anxiety that patients feel. As health trusts look to ease the crisis, digital therapy is often touted as a quick fix for waiting times. But does it work?

Mental health teams around the UK are trying hard to meet the increased demand for services. Funding boosts are welcome, but with around one million people waiting for specialist mental health care, fast, far-reaching and innovative approaches are also needed.

For patients, long waiting times aren't just stressful. In some cases they can make symptoms worse. In fact, recent research by the Royal College of Psychiatrists found that 43% of adults with a mental illness say long waits for treatment have led to a decline in their mental health.

As trusts try to maintain the balance, more and more patients are falling through the cracks. Studies show that patients who have a long wait before treatment are less likely to attend appointments and are more likely to drop out of treatment once it starts.

Staff are also feeling the pressure, with the British Medical Journal reporting that across the NHS, widespread workforce shortages and staff burnout are taking their toll. Hard working, stretched professionals are under sustained pressure. There are also concerning increases in the proportion of staff with work-related stress and, sadly, thinking about quitting the NHS.

However, forward-thinking trusts are turning to digital solutions to help cut waiting times and ease the pressure on NHS staff.

An innovative approach to mental health care
Mental health patients are typically highly motivated when they first speak to their GP. They want help but can become disillusioned when faced with waiting times of weeks, or even months.

Digital mental health solutions like those from SilverCloud, can help plug the gap by providing relief for both patients and practitioners. Built from years of clinical experience, SilverCloud's programmes aren't a complete replacement for in-person therapy. But they can provide prompt, accessible and lasting mental health support for patients within stepped care pathways.

Most importantly of all, digital mental health solutions work.
For patients with mild to moderate symptoms, instant access to digital mental health programmes allows them to feel they are making progress. This can make the wait for in-person therapy easier.
For mental health departments, digital mental health solutions can ease the burden on staff. They can be implemented quickly and at scale, and they offer flexibility in how they are deployed.
By starting patients who have milder conditions on a digital patient pathway straight away, the pressure to recruit and train new staff is reduced. Those patients with more severe conditions can be prioritised for in-person appointments.

Even for those already progressing along the NHS patient pathway, digital mental health programmes can help support them between appointments. They can provide a vital mental health touchpoint, when they need it.
Choosing a digital mental health partner
While integrating a digital mental health pathway sounds simple enough, it's essential that your provider combines care with an understanding of the challenges healthcare teams face. Finding the right partner is vital.

SilverCloud® is backed by nearly two decades of published clinical research, so is well-placed to support mental health services as they rise to the challenge of decreasing patient waitlist time. Well established as a standalone intervention within the NHS via the Improving Access to Psychological Therapies (IAPT) programme, SilverCloud® digital mental health solutions are already being used successfully, to address capacity issues within mental health services.

Isn't it about time you took a closer look?

Find out more about the positive impact digital mental health solutions can have on patient pathways and outcomes in our latest playbook: Guide to managing and reducing service waiting times