Expertly designed programmes for everyone
Created to meet the unique needs of our customers, we have developed specialised programmes for adults, students, and adolescents. Helping to address needs across all acuities from depression and anxiety, to stress, diabetes, and substance use.
Our clinically proven programmes are accessible 24/7 from a user's preferred device: desktop, laptop, tablet, or smartphone.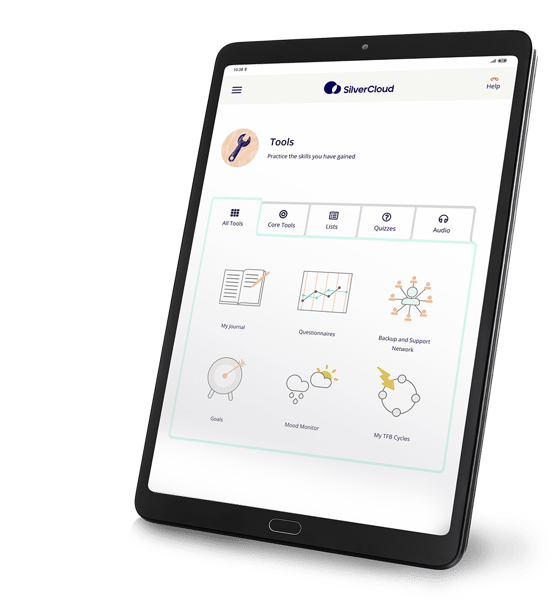 Programmes include
Interactive tools
Skill-building activities
Engaging videos
Compelling content and collateral
Modules highlight honest and relatable user success stories. Proven interactive tools include a personal journal, mood monitor, quizzes, breathing and meditation exercises, and more.
Digital mental health resources
Explore our content library and find the tools and resources to improve your population's wellbeing and mental health. Your one-stop-shop to digital mental health resources - from podcasts to our latest case studies and white papers