Book a Demo
IF YOU WOULD LIKE AMWELL® SALES TO CONTACT YOU TO DISCUSS PURCHASING THE PLATFORM, PLEASE FILL IN THE FORM BELOW.
Unfortunately the SilverCloud® by Amwell® platform is not available directly to individuals so please do not fill in this form if you need help. You can find out more about getting access to the SilverCloud® platform here.
If you need to contact Amwell® for any other reason please use our Contact page.
You may also be interested in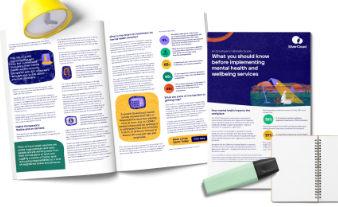 OUR CONTENT LIBRARY
Your one-stop-shop to digital mental health resources - from podcasts to our latest case studies and white papers.