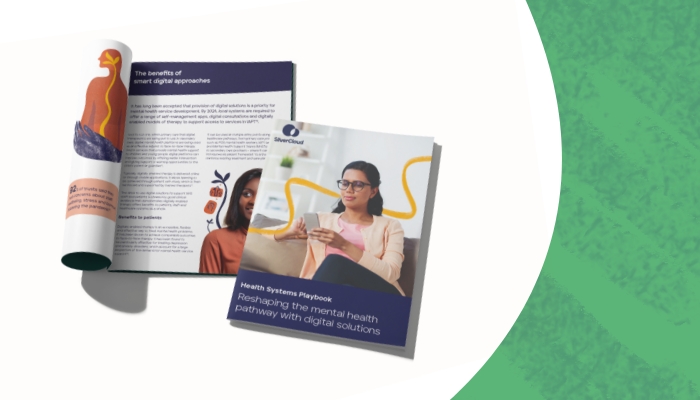 There are profound pressures currently facing NHS mental health services. An unprecedented demand for treatment, combined with stretched resources and staff shortages, means the gap between initial patient contact and treatment is widening. At a time when mental health services need to be scaled, there simply isn't the capacity. But clinically proven digital therapy developments offer new opportunities to reshape mental health pathways, benefiting patients, professionals and systems alike.
Severe strain on mental health services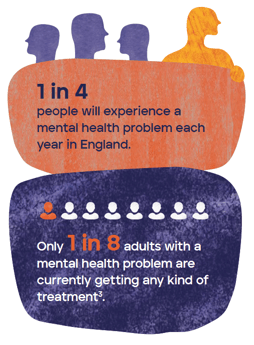 A complex interplay of factors has led to unprecedented pressures on mental health care in the UK. Starkly, there are more people than ever needing treatment for mental ill health. But only one in eight adults with a mental health problem are currently getting any kind of treatment. In October 2021, the official waiting list for NHS mental health care rose to 1.6 million people, including over 370,000 aged under 18.
The true need for mental health services also likely far exceeds actual demand levels, after the pressures of the global pandemic. It's estimated that in England alone, 8 million people with mental health problems cannot get access to specialist help. And there are millions more who do not feel able to seek help. Despite great strides in public awareness and treatment, such as the Improving Access to Psychological Therapies (IAPT) programme, stubborn stigmas still surround mental health.
Meeting increased needs is also becoming more and more difficult because of widespread staff shortages in the NHS. Recruitment in mental health care trails far behind what is needed to achieve targets set by the NHS Long Term Plan. And those currently working within stretched services are at high risk of work-related stress. This, in turn, has triggered higher levels of staff absenteeism, turnover and intention to quit.
The role of digital mental health therapeutics is expanding

Understanding and tackling this multifaceted crisis in mental healthcare is not a simple process.
But now more than ever, there is the drive to embed cutting-edge treatment solutions in mental health pathways to relieve pressure and scale support.
Digitally enabled therapy provided online or through mobile applications is not some distant future goal. It's here and now. In fact, it's long been acknowledged that the provision of digital solutions must increase to boost the development of mental health services. By 2024, all local systems are required to have a digital offering, including self-management apps, digital consultations and digital therapy to support access to the IAPT programme.
The potential of digital therapy is extensive. Beyond primary care and IAPT services for the treatment of common mental health problems, digital tools can be used at multiple entry points in secondary care, and as an effective adjunct to face-to-face therapy for more severe symptoms. And in services providing mental health support to children and young people, digital therapy can improve outcomes by offering earlier intervention and additional support to a child's parent or guardian.
Key benefits of digital therapy to patients, staff and healthcare systems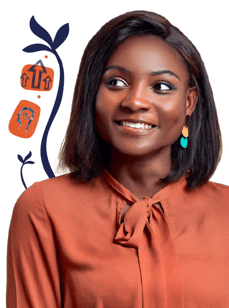 Digital mental health platforms have been shown to achieve comparable outcomes to face-to-face therapy and are particularly effective for treating depression and anxiety disorders.
They also offer an unrivalled flexibility that benefits both patients and healthcare staff.
Digital therapy empowers mental health patients because it offers them the opportunity to self-refer and access their treatment from any device, anytime and anywhere that suits them. And it gives healthcare professionals more autonomy and the ability to deliver treatment interventions via a wider range of formats, from face-to-face to online support, or a combination of the two.
In turn, digital therapy can support healthcare systems to operate more effectively, efficiently, and economically, and to focus energies on those with the highest need. Take the East London Foundation Trust (ELFT), for example. It worked with the SilverCloud team to integrate online programmes into care for patients with more severe mental illnesses including trauma, personality disorders and psychosis.
Navigating the digital therapy landscape
But if it's to achieve demonstrable results, digitally enabled therapy must be implemented effectively. And this requires a structured and considered approach.
SilverCloud Health's new resource Digital therapy revolution: How digitalising mental health pathways can enhance access, improve outcomes and maximise resources in challenging times can help you find a way through the digital therapy landscape.
It guides you through the implementation of digital therapy, covering how to:
Identify the key challenges to implementation within your pathways, including digital barriers.

Evaluate digital solutions and find an option that is certified, evidence-based and accessible, and has core features, such as the ability to offer analytics.

Establish a new pathway and integrate digital therapy into your existing mental health services in primary and secondary care.
Find out how and why you should be using digital therapy to meet demand, improve outcomes and reduce pressure on your staff