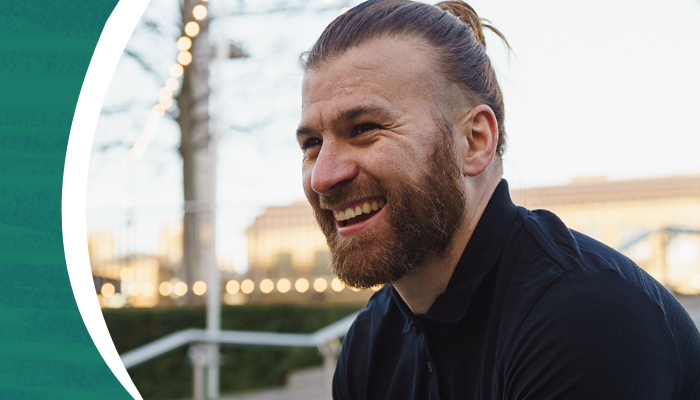 Substance use disorders and mental health conditions frequently coexist, as addictive substances are often used to self-medicate, inherently causing or aggravating existing mental health challenges. Drug use and mental illness may be present due to the same underlying causes, including past trauma, genetics, or family history. Substance dependencies have the ability to impact your career, relationships, mental health, physical wellbeing, and more.
The Prevalence of Substance and Drug Use
In 2020 alone, it is estimated that over 3 million people in the UK participated in drug use. However, this number likely underestimates the true prevalence of drug use across the UK. This is because patients will often under-report their drug use, meaning that many mental health conditions are either considered subclinical or undiagnosed.
In a recent episode of SilverCloud's CBTalks Podcast, Senior Digital Health Scientist, Dr Jorge Palacios, sat down with Mental Health Advocate and Resilience Coach, Josh Connolly, to discuss his experience with alcohol use. Throughout the episode, Exploring Our Relationship with Substances, Connolly highlights his discovery that alcohol was not the only issue he was confronting, but that his mental health was suffering far before he began using an addictive substance.
Listen to Connolly's journey to sobriety here:
When a substance use disorder and mental illness coexist in an individual, it can be challenging to determine which came first. Those with untreated mental illnesses might turn to addictive substances to lessen their symptoms and cope with stressors. For others, mental health conditions may predispose them to have a desire to experiment with substances. In some cases, drug use might disrupt one's neurochemical processes, thus aggravating symptoms of mental illness. With that in mind, the answer is that it is different for everyone.
Register for our live webinar: Using digital interventions to explore relationships with alcohol.
Join SilverCloud® in a conversation with Josh Connolly, leading resilience coach and influential mental health advocate, and Inclusion, part of Midlands Partnership NHS Foundation Trust (MPFT).
Treating Mental Illness Alongside Substance Use Disorders
There is no definitive method for determining which came first, and it is crucial that both conditions are treated simultaneously. This is because substance use and mental health conditions can impede treatment for either diagnosis. Thus, those diagnosed as having both a mental illness and substance use disorder must seek treatment that addresses both for the best chance of sustained recovery.
Failure to treat mental illness alongside substance abuse can make it more challenging for individuals to abstain , often leading to relapse. It is recommended by the NHS that treatment of coexisting disorders should be done through an integrated approach. More specifically, the NHS recommends utilizing Cognitive Behavioral Therapy (CBT) to help individuals reprogram their thought patterns and learn new coping strategies. CBT is an effective and highly researched talking therapy that is based on the concept that a person's thoughts, feelings, and actions are interconnected.
The SilverCloud programs include the Space from Drug Use Program and the Space from Alcohol Use Program using CBT and Motivational Enhancement Therapy (MET) to help users self-identify any potential or existing alcohol or drug use concerns. Through these programs , users engaging in drug or alcohol abuse are encouraged to bring awareness to their relationship with addictive substances and learn the tools necessary to reduce usage.
MET focuses on improving an individual's motivation to change their existing patterns with six essential steps called the FRAMES model:
Feedback:

Deliver feedback on the risks and consequences associated with drug use.

Responsibility:

Clarify that the individual is responsible for making their own decisions surrounding substance use.

Advice:

Provide helpful advice on modifying drug use.

Menu of Options:

Give access to a menu of options to choose from, cultivating an interactive environment.

Empathy:

Have empathy, respect, and be non-judgmental towards patients.

Self-Efficacy:

Express optimism that the patient has the ability to modify their drug use.
CBT helps participants better understand their emotions and behaviours and discover new ways to make positive changes. Online CBT is proven to help individuals reduce their symptoms and better manage their mental health and overall wellbeing.
[H2] Enabling Healthcare Providers to Deliver Clinically-Validated Digital Care
Delivering a digital and on-demand program allows individuals to access support whenever and wherever they desire. The SilverCloud platform enables healthcare providers to deliver clinically validated digital health and therapeutic care that improves outcomes, and increases access and scale while reducing costs. Learn more about how the SilverCloud programs can help health providers deliver access to clinically-proven and accessible support to their patients.