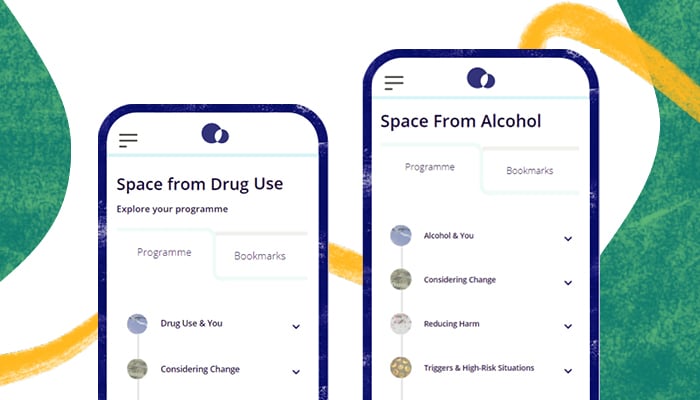 According to the 2021 World Drug Report published by the United Nations Office on Drugs and Crime (UNODC), nearly 5.5% of the world's population, ages 15 to 64 have used drugs in the preceding year.
With nearly 275 million people worldwide reporting drug use at least one time between 2020 and 2021, it's not out of line to say that drug use is a rapidly growing problem. Whether the rise in drug use is due in part to the global COVID-19 pandemic, or added stress due to financial or relationship stress, one thing is clear – help is needed.
However, as the need for mental health services is rapidly expanding, there are fewer and fewer clinics, mental health service providers, and avenues for those seeking help or treatment. So how do those seeking intervention for their drug use or misuse find or get help?
SilverCloud's newest programme – Space from Drug Use – looks to help those who self-identify an existing or potential drug use concern. Our programme helps participants who engage in excessive, risky, or harmful drug use and encourages them to become more aware of their relationship with drugs and their drug use, learn about the benefits of quitting or cutting back, and gain knowledge and tools to help reduce their usage – all in a private, judgment-free, digital platform.
But Why is Getting Help Important?
Giving those people who self-identify as needing to change their drug use habits a safe, judgment-free place to evaluate themselves and get the help they deserve is life-changing.

The Possible Effects of Drugs
Body
Increase Heart Rate
Increase Body Temperature
Nausea & Vomiting
Impairment of Movement
Increase Blood Pressure
Mind
Impaired Brain Function
Losing Touch with Reality
Change in Personality
Decreased Motivation
Depression & Anxiety
Health
Internal Organ Damage
Chronic Illness
Weakened Immune System