Dublin, 19, November, 2018 - SilverCloud Health, the leading provider of evidence-based digital behavioural health solutions, has been awarded first prize in two categories at the IEA's annual, Export Industry Awards: Life Science Exporter of the Year and the Small and Emerging Exporter of the Year.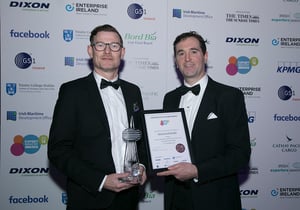 The Export Industry Awards (EIA) are organised by the Irish Exporters Association (IEA) to recognise the remarkable achievements of companies from all export industry sectors. The IEA recognises emerging exporters, as well as established indigenous exporters of manufactured goods and services.
SilverCloud's CEO Ken Cahill, said: "It is great to be recognised as an Irish player supplying digital behavioural health solutions to clients across the world".
Life Science Exporter of the Year Award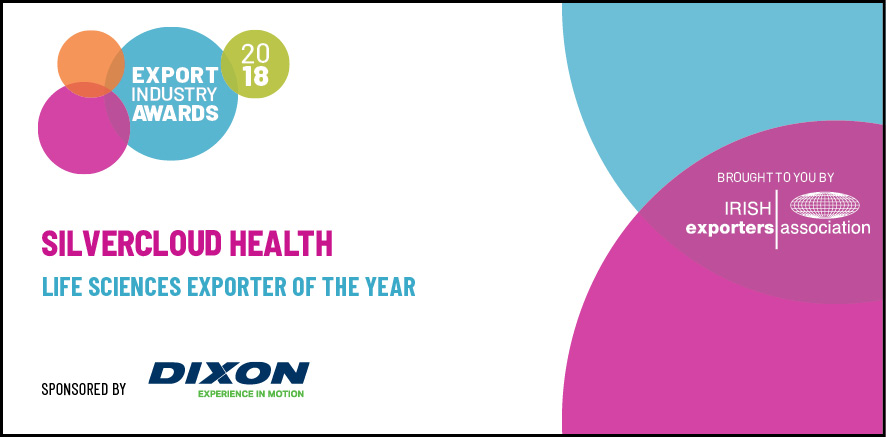 The Life Science Exporter of the Year category recognised the achievements of companies in the life sciences sector which incorporates; pharmaceuticals, medical devices, diagnostics and bio-pharmaceutical companies.
The judges' believe that SilverCloud were a deserved winner as they have proven to be a disruptive company in the healthcare sector by showing how technology can be the key enabler to address the biggest healthcare challenges of this century. The judges believe that SilverCloud is defining a new healthcare model to meet the demand of a rapidly growing behavioural healthcare market which is the US alone is estimated to be worth $440 billion.
Small and Emerging Exporter of the Year Award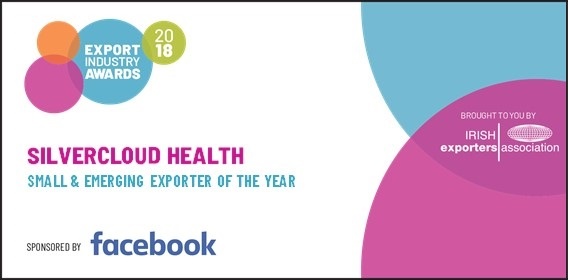 The Small and Emerging Exporter of the Year category recognised the exceptional performance of micro, small and emerging companies either in the services or the manufacturing sectors who are demonstrating early stage exporting potential.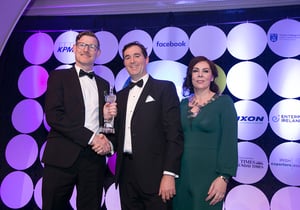 The judges' were particularly impressed by the successful product developed by the company based on strong academic research and partnerships. They remarked that the company demonstrated a great potential by using Dublin HQ as a centre of excellence for shared functions - development, research, design, marketing, finance and HR and build out a highly commercial focused in market team in the US.
For SilverCloud Health, prestigious awards come on the heels of having ranked number 13 in the 2018 Deloitte Technology Fast 50.
- ### -
About SilverCloud Health
SilverCloud Health is a multi-award winning global health tech company; since launching in 2012 it has gone on to support 220 organisations across its global customer base, delivering a suite of over 30 clinically effective online programmes.
Today, SilverCloud Health's extensive library of evidence-based programmes address a broad spectrum of conditions such as stress, depression and anxiety as well as specific programmes for long-term chronic conditions (diabetes, COPD, and chronic pain). Over 15 years of academic research and clinically led randomised controlled trials (RCT) demonstrate SilverCloud Health programmes are extremely effective, engaging for patients and provide positive outcomes on a par with face-to-face therapy.
Press contact:
Richard Forde
Beachhut PR for SilverCloud Health
richard@beachhutpr.com
+353 85 140 6395