Digital Solutions for Mental Health Crisis in England: Supporting the NHS
In 2022 it was reported that the number of people waiting for community mental health care in England had risen to 1.2 million.
One solution to this rising crisis in mental health provision lies within the use of digital tools and services within mental health care. In this post we look at what are the key issues the NHS is facing and how digital is helping to alleviate this crisis and support the NHS in their mental health care.
Challenges on Mental Health Services: Impacts of Low Funding and Long Waiting Lists in the NHS
Lack of access/long waiting lists
With mental health services within the NHS experiencing low funding but high demand, there is currently immense pressure on mental health services, with essential resources stretched thin. This had led to long waiting lists for patients requiring treatment and therapies, limited access to services for those who need them and burnout out service staff. In some cases, this means that high-risk patients can be waiting months, if not years to receive treatment.
Research has shown that 2 in 5 patients who are waiting for mental health treatment contact emergency services, and 1 in 9 end up in A&E which puts further strains on NHS resources. In addition, long waiting times have been seen to negatively impact eventual patient outcomes. Patients who wait a long time for treatment are more likely to drop out of treatment or even miss their first appointment.
Shortage of staff
There is currently a shortage of psychiatrists, nurses, and other mental health professionals within the NHS to meet recent demands. This is due to a combination of factors, inducing low pay and high workloads. The shortfalls in funding have also had the knock-on effect on the amount of training that mental health workers receive, which can hamper diagnosis, treatment, and the understanding of complex mental health issues.
Increases in demand
More people are seeking treatment for mental health issues than ever before. This is due to a range of factors, such as the impact of the COVID-19 pandemic, financial worries due to the cost of living, workplace related stress, and a range of other factors of modern living.
In addition, greater awareness of mental health issues and a reduction in the stigma associated with mental health has meant that many people who might not have once sought help, are now looking to the NHS for help. This demand puts an ever-greater pressure on the NHS to provide mental health services that meet these modern demands.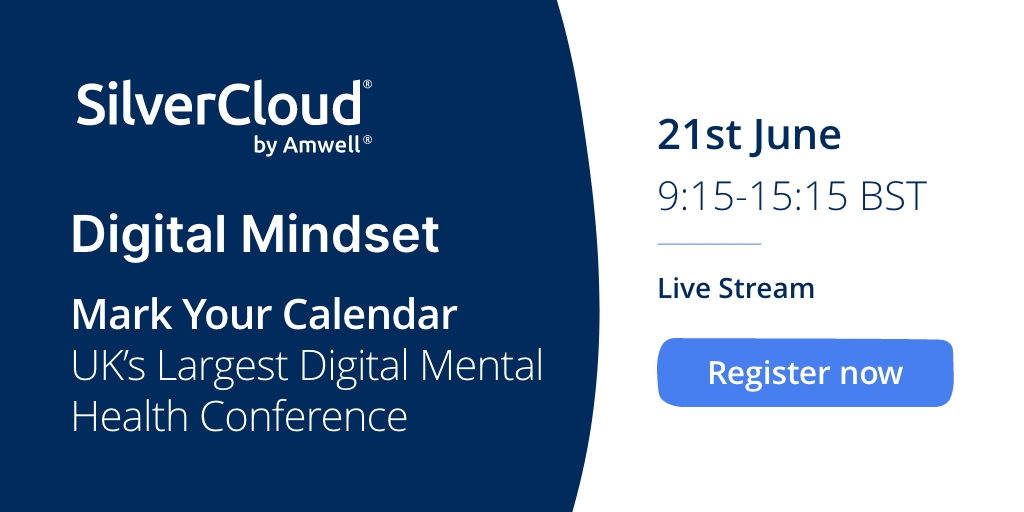 Enhancing Mental Health Care: SilverCloud® Programmes and NHS Trusts' Collaborative Digital Solutions
SilverCloud® By Amwell® has been working alongside several NHS Trusts to implement digital solutions to provide mental health support for those on waiting lists, support clinicians and to provide a range of supplementary digital mental health tools to support mental health care within the NHS.
Digital therapeutics offers an opportunity to improve patient experience before, during and after treatment, such as helping patients to manage their symptoms while they are waiting treatment.
The SilverCloud® programmes are backed by two decades of clinical research. Amwell's team of scientists collaborate with leading academic and research institutions around the world, to test and verify the effectiveness of digital therapeutics in real-world settings.
In the following examples, we offered Internet-based Cognitive Behaviour Therapy (iCBT) to NHS Trusts, through a series of digital tools, to achieve significant results.
See our page on solutions for the NHS
Digital Solutions for NHS Mental Health: Reducing costs and Optimizing Staff Resources
Greater Manchester's Covid Programme, created by SilverCloud, offered a six-module long package to patents experiencing issues from the pandemic.
Greater Manchester was facing significant changes to their IAPT mental health services brought about by COVID-19. Dwindling staff resources coupled with altered care delivery models meant that they were faced with finding solutions that could be provided to patients already receiving mental health care and support the growing number of patients seeking help due to loneliness and isolation.
The Covid programme, a six-module online package, was designed to address issues people were experiencing due to the pandemic.
Results:
• The Covid Programme was made available to 2.36 million people.
• 12,700 people achieved average recovery rates of 59% between April 2020 and January 2021.
• Greater Manchester HSCP saved 29,070 hours of therapist time.
• The GMHSCP evaluation has identified that during a 12-month period the net cost saving to
Greater Manchester by SilverCloud platform will be a minimum of £2,234,137.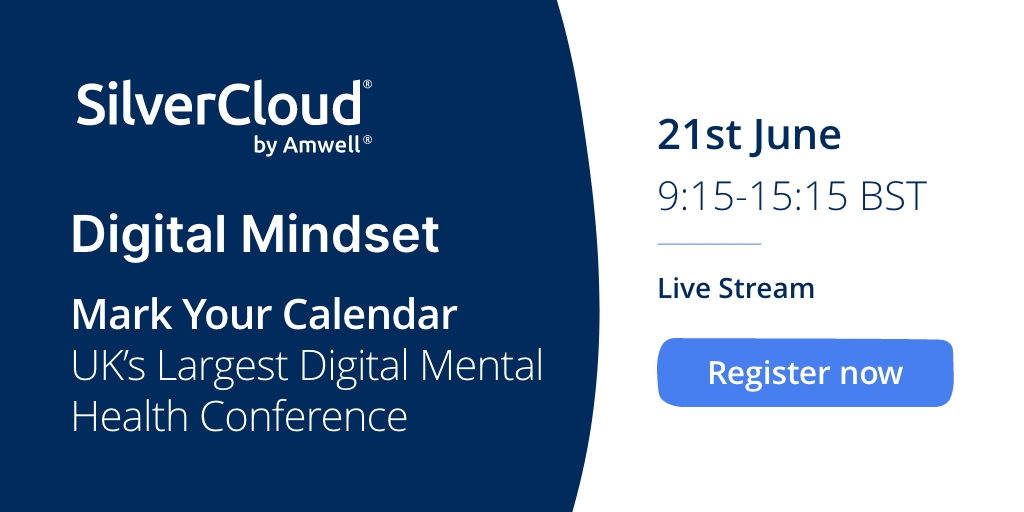 Effective Intervention for Depression and Anxiety: Berkshire Healthcare NHS Foundation Trust
SilverCloud worked with Berkshire Healthcare NHS Foundation Trust by providing a suite of interventions for depression and anxiety disorders.
Results:
• Following a Randomized Control Trial (RCT) the SilverCloud suite of achieved significant post treatment effects in comparison with a control group.
• These clinically significant reductions in symptoms of depression and anxiety were found to be sustained at 12 months post treatment, solidifying the platform as an effective component of care delivery.
Want to find out more?
We want to open the conversation about how digital can be used to support the NHS mental health services. We will be hosting a Digital Mindset event on 21 June, that can be Live Streamed from anywhere in the UK.
Digital Mindset is an agnostic event aimed at creating discussion and information around the benefits of digital mental health solutions.
Register your interest now, to get access and be reminded closer to the date so that you remember to attend.