How Greater Manchester HSCP saved 29,070 hours of staff time with digital mental health services
Organisation
Industry
Scale
Service user population
of 2.36 million
Programmes
Space from Covid
3x As a result of the Space from Covid programme, psychological wellbeing practitioners report being three times more effective.

93% of SilverCloud® by Amwell® users who have been diagnosed with PHQ9 (Depression) in the moderate to severe category reported clinically-significant improvement.

£2.2M+ the 12 month net cost savings while using SilverCloud® platform
3x As a result of the Space from Covid programme, psychological wellbeing practitioners report being three times more effective.
93% of SilverCloud® by Amwell® users who have been diagnosed with PHQ9 (Depression) in the moderate to severe category reported clinically-significant improvement.
£2.2M+ the 12 month net cost savings while using SilverCloud® platform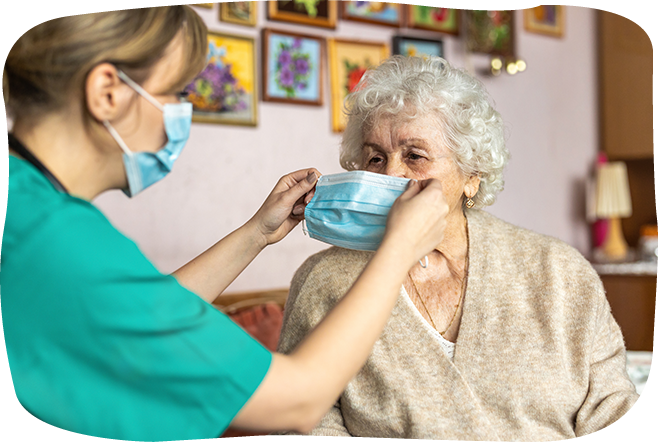 The Challenge
Greater Manchester was facing significant changes to their IAPT mental health services brought about by COVID-19. Dwindling staff resources coupled with altered care delivery models meant that they were faced with finding solutions that could be provided to patients already receiving mental health care and support the growing number of patients seeking help due to loneliness and isolation. The Royal College of Psychiatrists show that nearly 400,000 children and young people and 2.2 million adults sought mental health support during the pandemic.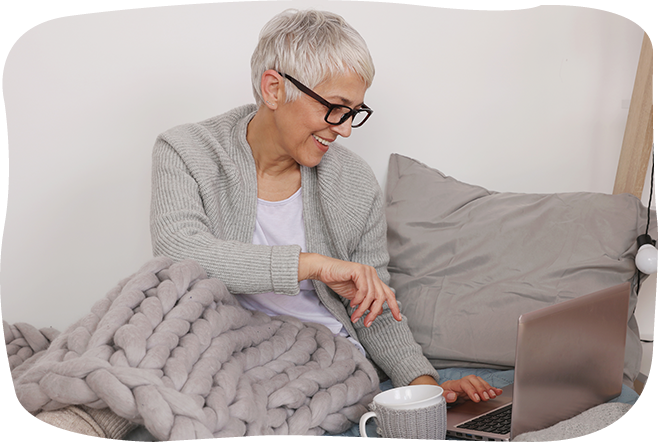 With face-to-face therapy services being terminated due to the pandemic and the number of people seeking mental health support increasing, Greater Manchester knew it was essential to continue to bring sufficient support to those who were now without help. Greater Manchester Health and Social Care Partnership (GMHSCP), comprising 10 CCGS, NHS trusts, social care providers and voluntary bodies, began to consider digital mental health therapies to see if it could successfully bridge the silos in resource and meet demand.

12,700 people achieved average recovery rates of 59% between April 2020 and January 2021

Space from Covid was made available to 2.36 million people
"At a time of extreme challenge to service delivery for the NHS, and an increase in people experiencing mental health distress, the partnership enjoyed between the GMHSCP and Amwell was instrumental in allowing us to continue to deliver a vital service with limited resource, ensuring that people could still get quick access to the support that was needed. The commitment from all parties to expedite and roll out the programme has seen a fantastic benefit to our local communities, and remains a central part of the delivery of our services. The overall feedback we have got from people using the service has also been extremely positive, so alongside hearing that people find the offer helpful, knowing that we can continue to deliver the IAPT talking therapies programme in a time of high demand and need is heartening."
Chris Pimlott:
Strategic Commissioning Lead for Adults, GMHSCP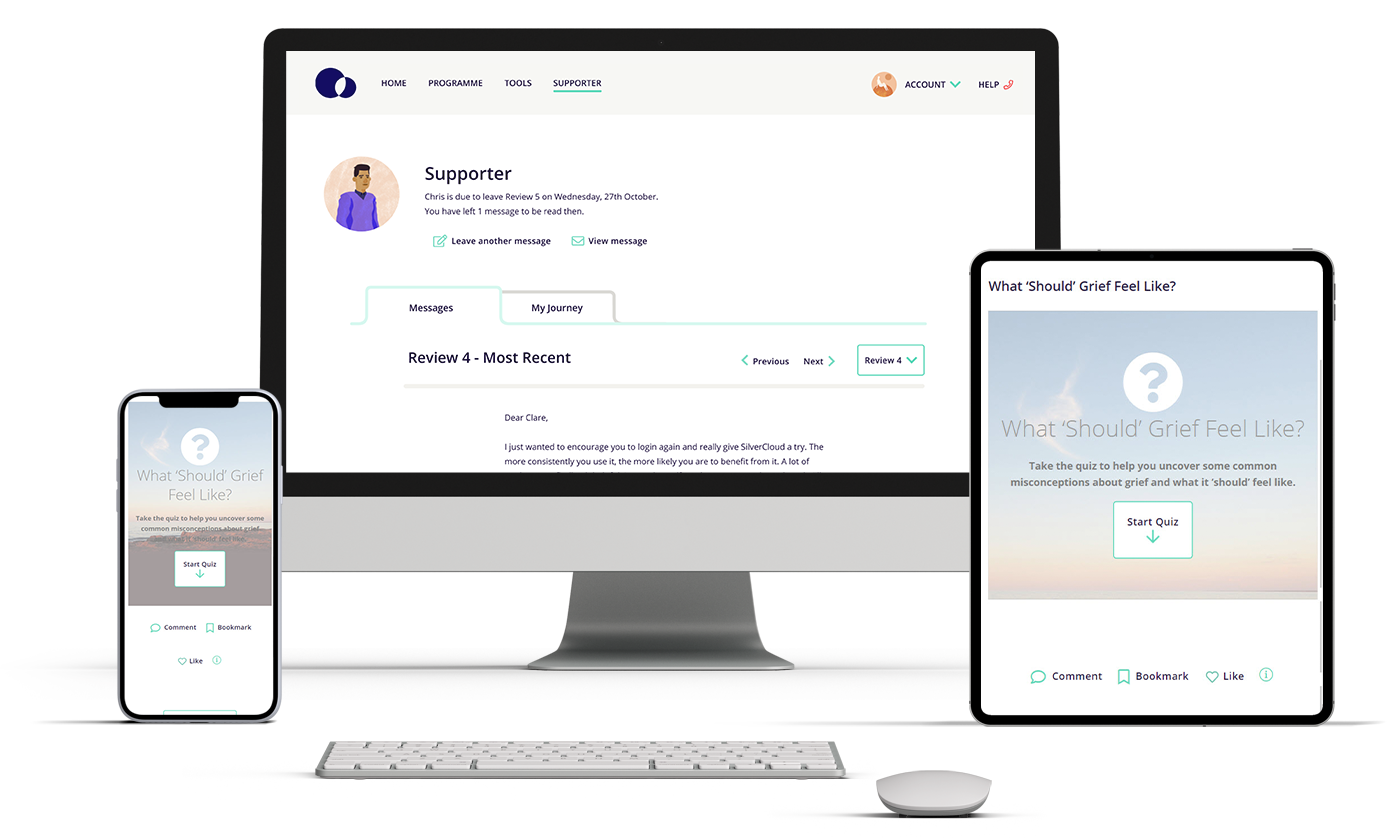 Approach
The Space from Covid programme, a six-module online package, was designed to address issues people were experiencing due to the pandemic. Each module provides clinically-backed support for issues such as trouble sleeping, coping with stress, developing mindfulness, financial worries and experiencing grief and loss, and offers practical tools, tips and suggestions for managing mental health difficulties.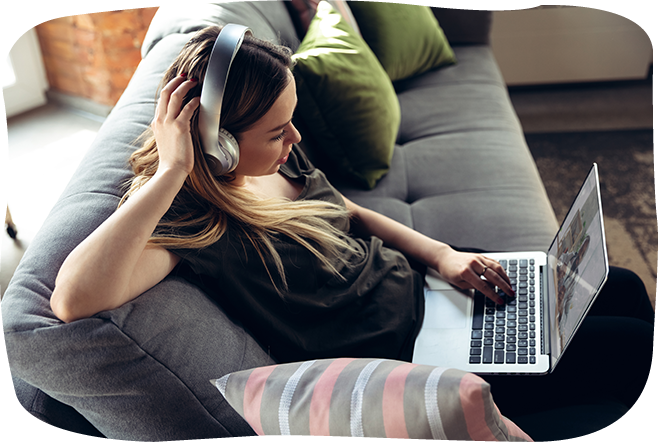 The programme was made available to everyone over the age of 16 within the organisations and CCGs comprising the GMHSCP, totalling a service user population of 2.36 million. It was deployed to complement pre-existing programmes which continued to support individuals if they required additional in-person therapy. By helping 12,700 people to achieve average recovery rates of 59%, between 1 April 2020 and 31 January 2021, and a clinical significant improvement (CSI) rise from 54% to 63% between 1 April 2020 and 1 March 2021, it has been a vital tool within mental health delivery in Greater Manchester.

Patient Outcomes
By decreasing wait times for face-to-face or phone appointments and creating unlimited potential for access to care versus the historic appointment wait times and limited members of staff, patients have had a greater accessibility to treatment. There have been 12,700 SilverCloud® platform users from 1 April 2020 to 1 March 2021. Enrollments on the platform demonstrate demand with 1,100-1,400 enrollments on average per quarter prior to the pandemic, lifting to 2,800-3,200 during the pandemic

Benefits to staff
The GMHSCP estimates that its psychological wellbeing practitioners have been made three times more effective as a result of the SilverCloud® programme, helping to treat those with a lower level of need and allowing practitioners to focus time and resource on those with essential need for more intensive therapy. This meant that between 1 April 2020 and 31 January 2021, 29,070 hours of therapist time has been saved using SilverCloud.

Cost Savings
Prior to working with SilverCloud® the partnership had many simultaneous small contracts with providers of digital therapy. Using reference pricing and savings from NICE (The National Institute for Health and Care Excellence) the GMHSCP evaluation has identified that during a 12-month period the net cost saving to Greater Manchester by SilverCloud® platform will be a minimum of £2,234,137; just 2,043 patients need to use SilverCloud programmes to break even; for every 1% increase in utilisation Greater Manchester saves £267,135; 29,070 hours of therapist time has been saved using SilverCloud® platform.
The programme has equated to 7,597 extra patients seen in standard treatment or 18,795 using SilverCloud® programmes which is equivalent to 14 full time equivalent Psychological Wellbeing Practitioner (PWP) staff.
The achievements and benefits of the GMHSCP have been outstanding. The most significant of which is the view of the partnership that without the use of SilverCloud® platform, it would have been extremely challenging to continue offering its services at the same level and quality, and reaching the same number of patients, as it had been doing up until the pandemic.
Further statistics include: