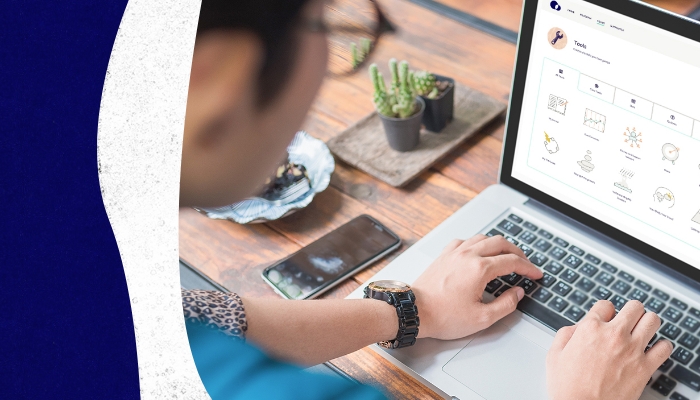 A study examining the acceptability and initial effectiveness of Space from Money Worries was recently published in the scientific journal Frontiers in Public Health. In this blog, we explore the psychological links between financial difficulties and mental health and how our Space from Money Worries iCBT program shows promise for tackling these issues.
The surging global inflation is putting the economies of most countries under threat. According to reports from March 2022, annual inflation rates accelerated to levels of 7% and 8.5% in countries like the UK and the US, which are the highest in the last 40 years. Energy prices like gasoline and fuel oil increased significantly because of Russia´s invasion of Ukraine, which made crude oil prices skyrocket. Other essential elements like food, transportation, and clothing have also seen significant price increases. All these factors are affecting most of us who are seeing how our financial health is worsening every day and the future does not look bright in this regard. Thus, there is a generalised worry about the current financial situation and how this may affect each of us, which may become a significant life stressor in the short to medium term.
The link between financial difficulties and mental health
Psychological research has shown that there is a strong link between financial difficulties and mental health. In fact, research shows those in debt are more than three times as likely to experience mental health problems such as depression, substance use problems, and suicide attempt1. A recent longitudinal study also showed that debt increases the risk of developing a common mental health problem over the course of a year, but those with existing mental health problems had a greater risk of being unable to pay back debts over the course of the year2. Despite the tremendous impact of financial difficulties on mental health, few interventions have been developed to address mental health difficulties associated with financial problems. In terms of digital solutions, the research on the field is very scarce and only one study to date showed digital interventions that had the potential to promote effective financial behaviours and improve financial and global psychosocial well-being3.
To tackle this incipient need, SilverCloud in collaboration with an expert on financial difficulties and mental health, Dr. Thomas Richardson, a Clinical Psychologist, and accredited Cognitive Behaviour Therapist teamed up to develop an online-based psychological intervention known as the Space from Money Worries program. In a previous blog written by Dr. Thomas Richardson, he describes the motivation behind the development of the program and its potential benefits.
What is Space from Money Worries?


Space from Money Worries was developed to help a broad spectrum and range of mental health difficulties where financial difficulties are felt to be impacting mental health and/or vice versa. The program was developed for people with low to moderate levels of stress, depression, and anxiety to those with a diagnosis of bipolar disorder. The program is based on Cognitive-Behavioral Therapy (CBT), but also incorporates elements of mindfulness and acceptance and commitment therapy (ACT). The program consists of nine modules, and is accessible 24/7, allowing users to access it at a suitable time and in the comfort of their own home and revisit it when needed. It can be accessed using any device and is interactive, with tools that can be tailored to the individual, personal stories, and videos. The program was described succinctly in one of our previous blogs.
Study findings




The aim of this pilot study was to examine the preliminary clinical impact of SilverCloud's Space from Money Worries program for financial difficulties and mental health as part of a routine care service delivery.

The program was offered within an IAPT (i.e., Improving Access to Psychological Therapies) service within the United Kingdom's National Health System. Thirty patients (N=30) with mild to moderate symptoms of depression and anxiety who self-reported money worries as their primary presentation were assigned to the program. Patients completed measures of depression (PHQ-9), anxiety (GAD-7), and measures associated with financial worries at baseline and again at 4 and 8 weeks later.

Results showed statistically significant reductions in the symptoms of depression and anxiety with large and medium effects, respectively. Measures of financial worries such as perceived financial wellbeing improved significantly with medium effect and the money and mental health scale reduced with small effect. In terms of satisfaction with the program, most participants rated each module positively. More specifically, 94% found the intervention supportive; 95.3% found the intervention relevant; 96.4% found the intervention interesting; and 93.5% found the intervention helpful, indicating that most participants were satisfied with the Space from Money Worries program4.
Conclusion




These results provide promising findings for Space from Money Worries to tackle the psychological mechanisms underlying the relationship between poor mental health and financial difficulties. Results also suggest that a targeted online psychological intervention is acceptable and potentially beneficial for those with financial difficulties and mental health issues.

The study did not include a control group in the study which means we cannot confirm the effects of the intervention. In collaboration with leading experts, SilverCloud aims to further develop the Space from Money Worries program. The company also has plans to conduct a rigorous examination including a control group to confirm the beneficial impacts of the program.
References

1. Richardson T, Elliott P, Roberts R. (2013) The relationship between personal unsecured debt and mental and physical health: a systematic review and meta-analysis. Clin Psychol Rev. 33:1148–62.

2. Ten Have M, Tuithof M, Van Dorsselaer S, De Beurs D, Jeronimus B, De Jonge P, et al. (2021) The bidirectional relationship between debts and common mental disorders: Results of a longitudinal population-based study. Administr Policy Ment Health Serv Res. 48:810–20.

3. Smail D, Elison S, Dubrow-Marshall L, Thompson C. (2017) A mixed-methods study using a nonclinical sample to measure feasibility of ostrich community: a web-based cognitive behavioral therapy program for individuals with debt and associated stress. JMIR Ment Health. 4: e12.


4. Richardson, T., Enrique, A., Earley, C., Adegoke, A., Hiscock, D., & Richards, D. (2022). The Acceptability and Initial Effectiveness of "Space from Money Worries": An Online Cognitive Behavioral Therapy Intervention to Tackle the Link Between Financial Difficulties and Poor Mental Health. Frontiers in Public Health, 716.