According to a Gallup poll from early 2019, a majority of Americans surveyed were feeling optimistic about their finances. In fact, 57% of Americans said their overall financial situation was getting better -- an increase of 10 points since 2016 and the highest number since 2002. What a difference a year makes.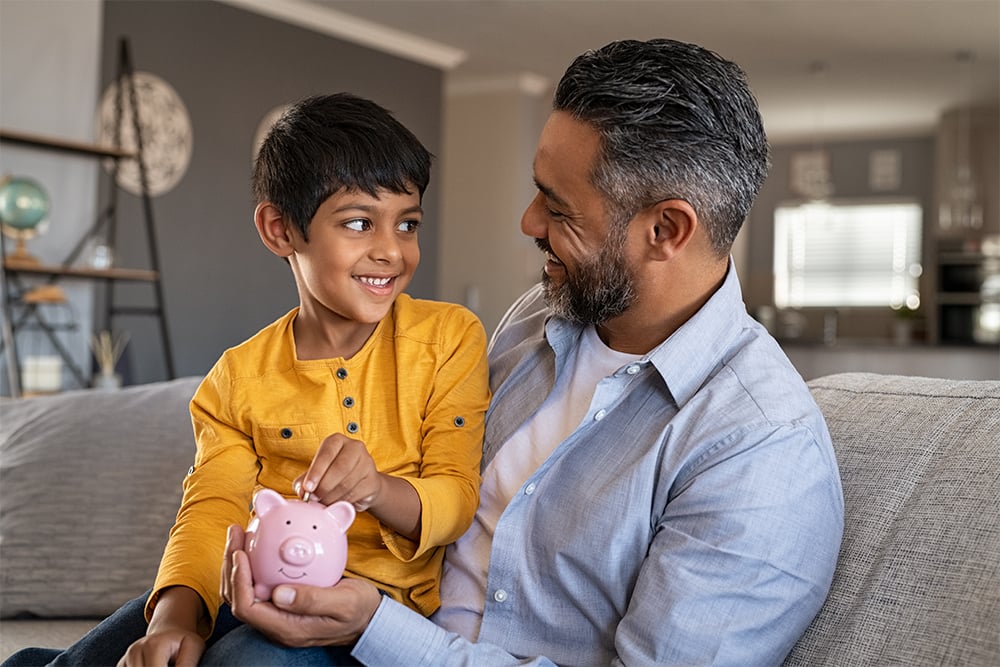 The impact of COVID-19 on finances in 2020 has been devastating for many. Consider the findings from a series of surveys conducted July through August 2020 by NPR, The Robert Wood Johnson Foundation, and Harvard T.H. Chan School of Public Health:
Almost half of the households surveyed across the nation (46%) responded that they faced serious financial issues during the pandemic.
The most common problem reported was households that have used up all or most of their savings (31%); another 10% said that they had no household savings prior to COVID-19.
Paying bills during the outbreak was also more difficult for survey respondents: 21% had trouble paying their loans, credit card bills, and other debt, and 19% had difficulty paying their rent or mortgage payments.
Financial Stress and Behavioral Health
The link between financial stress and behavioral health (which includes both physical and mental health) has been studied often and has been proven time and again. One example is a study published in 2017, showing that financial difficulties increase the risk of anxiety, poor overall mental health, and alcohol dependence over time. Another study shows that those in debt are three times more likely to have a mental health problem.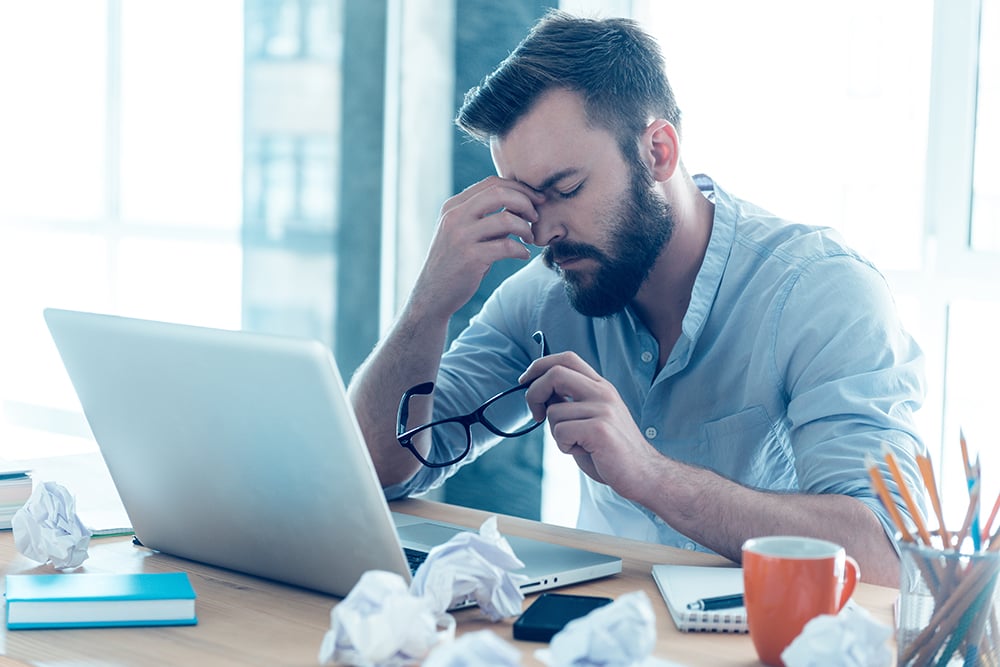 In its 2021 Employer Mental Health and Wellness Survey, SilverCloud respondents' confirmed the strain of financial stress on mental health and showed interest in receiving support:
Personal finance worries are a major cause of stress (48.1%) for respondents, second only to COVID-19 (55.9%).
Over 30% (31.7%) of respondents would like support with financial stress and debt management.
A majority of respondents (60%) stated they would be more likely to use their mental health-related benefits if they had the option to access their benefits at any time from their smartphone or other digital devices.
"Money Worries" Module
For all these reasons, the SilverCloud clinical and research teams reached out to an expert on financial difficulties and mental health, Dr. Thomas Richardson, a Clinical Psychologist and accredited Cognitive Behavior Therapist. They created an extension to the SilverCloud COVID-19 program, which was developed to support people with concerns about the pandemic, including sleep problems, anxiety, stress, isolation, and work-life balance. The new module is titled "Money Worries" and will launch on February 9, 2021.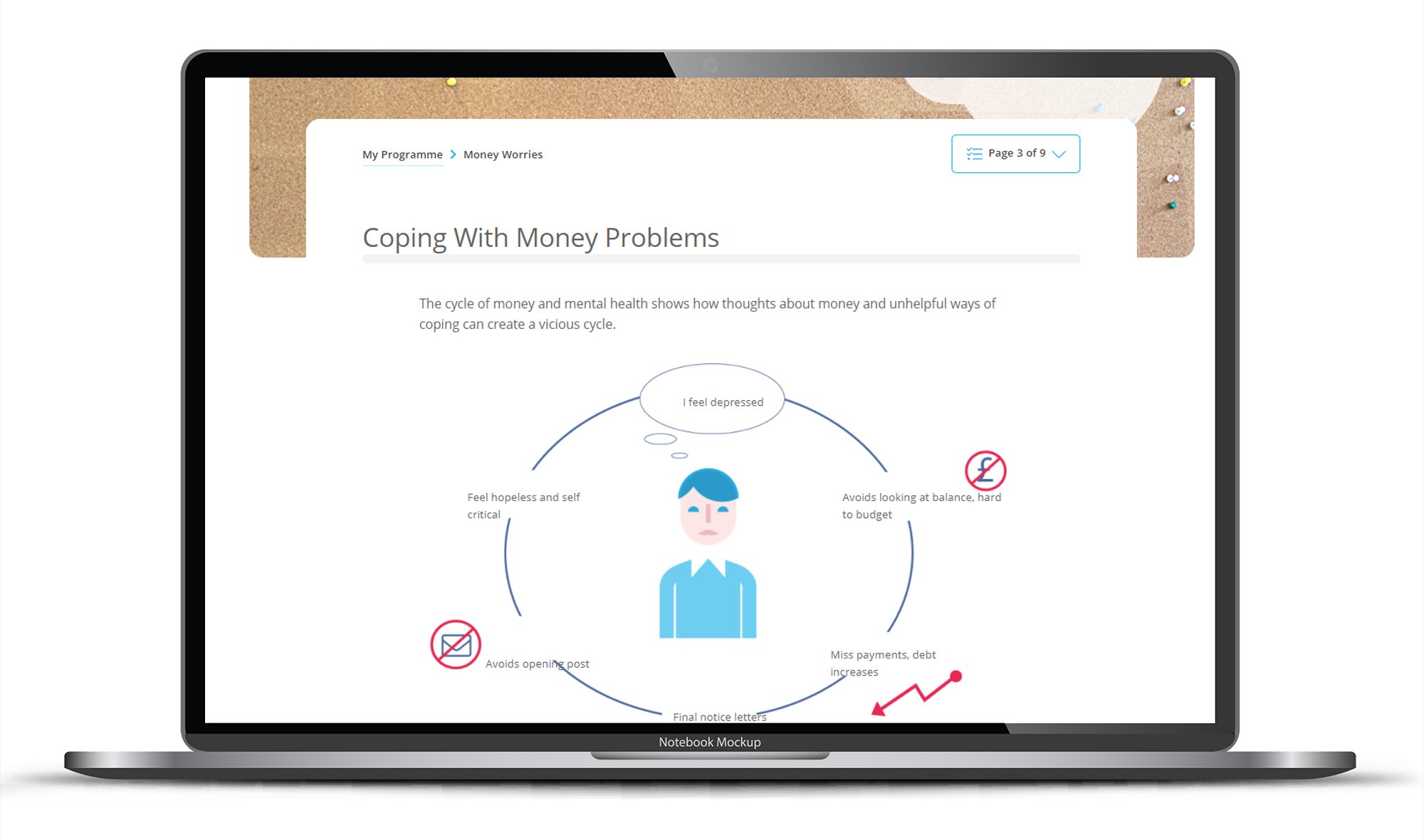 This module is targeted at users 18 and over who feel that financial difficulties such as debt impact their mental wellbeing/mental health, causing stress, anxiety, and/or depression. It is also aimed at those who feel that their mental health is impacting their finances.
The following are expected outcomes for module participants:
Help individuals understand how their financial difficulties are impacting their mental health and vice versa.
Reverse patterns of financial avoidance and impulsive spending and replace them with more active and helpful ways of coping.
Reduce levels of worry, self-criticism, and shame about money problems.
Increase hope and perceived ability to cope with finances in the future.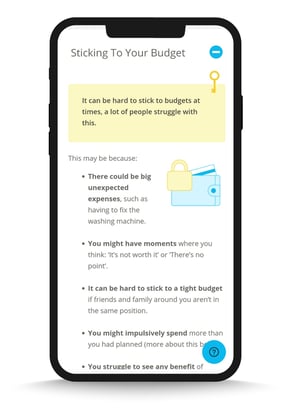 "While the module helps those with specific mental health problems such as depression and generalized anxiety, it was created primarily for those with low to moderate levels of stress, which makes it harder for them to manage their finances," says Dr. Richardson.
He also explains that the module is designed to help those with a variety of financial challenges: workers who are struggling to pay bills, a person with Bipolar disorder who impulse shops online, those struggling with debts that have built up during COVID-19, and more.
"In all of these situations, there are certain common patterns: worry and stress about finances, feeling hopeless and ashamed and like you have no control over finances," says Richardson. "The Money Worries module confronts these issues and helps break the vicious cycle between money and mental health problems."
Helping Employees
Are you interested in helping your employees better manage financial stress? Learn more about SilverCloud's virtual care platform for employee mental health and behavioral health support.