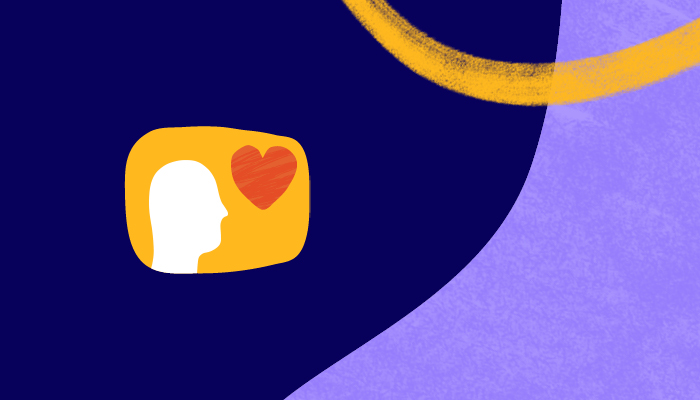 Designing digital mental health solutions is a delicate art, wrought with difficult decisions.
We deal with the standard design challenge of juggling user needs, customer requirements, and technological feasibility, but we also need to maintain constant sensitivity to things like stigma, risk, and the psychological state of our users. What's more, we need to do this from within a technological landscape that is eroding the very thing we are trying to improve.
Finding the equilibrium is a bit of a balancing act. We use a number of tools, including our product principles, to keep us stable.
Product principles make a useful compass
In this article, we want to share our product principles and the process we went through to cultivate them. Product principles make a useful compass when navigating complex decisions, as they allow a team to collaboratively consolidate their values, and move forward in the same direction.
Growing Principles
As a small product team, our principles were unwritten for a long time. We've always had a strong, shared sense of our ethos and approach, but this information lived mostly in our heads. As the company grew, we realized we needed to communicate our philosophy with our new team members, the wider growing company, and the world beyond.
In essence, we had been laying the foundations for a product principles workshop for many years, with interdisciplinary discussions, design sprints, and other creative activities building on from our theoretical roots, e.g. Cognitive Behavioural Therapy, Self-Determination Theory and our engagement strategy (Supportive, Interactive, Personalized, Social).
We followed Matthew Ström's excellent 1-hour Design Principles Workshop to crystallize these endeavors, using our platform personality (see below) which we had developed a few years previously, and our company values (Caring, Collaborative, Effective, Innovative and Integrity) as reference material.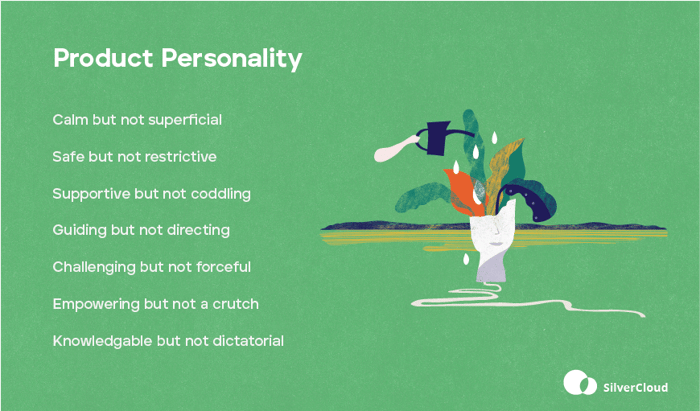 We covered a lot in that first hour-long workshop. By the end of the session, we had a series of stickie collections, each ranked for importance. One of our team then reviewed these and wrote up a list of principles based on them, which we discussed and adjusted in subsequent meetings.
We eventually shared the final list with our wider teams for feedback and began an ongoing process of documenting real-world scenarios and examples of the principles for five minutes at the start of each product team meeting. This helps us to keep them fresh in our minds and ensures they stay relevant to our current work.


Principles In Focus
The two principles which best express our disposition as a product team are convey warmth and facilitate change.
Convey warmth was the strongest contender right from the offset; in the initial workshop almost everyone had written something about humanness, empathy, caring, or support, and this group also got the largest amount of votes.
This is a principle that is at the forefront of our minds, it is central to who we are, to how we design our programs, and even to the tone of voice, we use when crafting content. We know that one of the most therapeutic aspects of traditional face-to-face therapy, is simply having a connection with another human being who is kind and doesn't judge you.
We do what we can to build a safe, comforting space
Digital interventions will never be able to fully recreate this, but we do what we can to build a safe, comforting space, by infusing our platform and programs with warmth and care.
In comparison, facilitate change was a principle that nobody called out in the initial brainstorm. Only when we were working on adjusting our list, did we notice there was something missing. This principle is so implicit, so fundamental to what we do, that we didn't recognize it until we saw it written down.
The core goal of our product is long-term skill usage
This principle underpins the very nature of our work and makes us different from a lot of other digital products on the market today. These products prioritise the time a user spends engaging with the product over the quality of the engagement. For us, this would be futile, as the core goal of our product is long-term skill usage outside of our platform.
This principle is why we take caution when it comes to engagement, ensuring we prioritise true, meaningful engagement over surface-level usage metrics. Because change for the user can only come when they are empowered to use the skills they have learned by themselves, in real-time.
In Conclusion
Product principles help us to untangle the complex thicket of issues we face on a daily basis when designing for digital mental health. They serve as an ethical guide for us, ensuring that we focus on what our users need in order to feel better above all else.
To see how our product principles are used in practice, check out our follow on article, How do you solve a problem like engagement? Using product principles to navigate tensions in digital mental health design.

About the Authors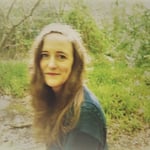 Jacinta Jardine is a Product Innovation Researcher and PhD student in Human-Computer Interaction with Trinity College Dublin and SilverCloud Health. Her research is focused on digital 'readiness for change' interventions, which aim to prepare clients for online therapy.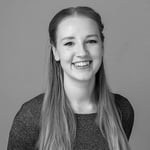 Maria Lyons is a User Experience Designer at SilverCloud Health. She is interested in improving the digital experience for people with mental health difficulties through human-centred design.