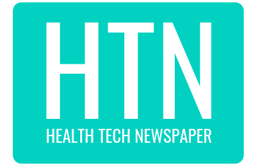 (Source: https://htn.co.uk/) Digital mental health provider, SilverCloud, has released a new whitepaper about the impact of COVID-19 on the delivery of mental health services.

Entitled, 'Digital Mental Health in the Wake of a Global Pandemic: Reshaping Service Delivery', the paper also takes a closer look at how increasing demand for mental health support has been met, the challenges around maximising the positive impact of using digital mental health tools, and recommendations for the delivery of mental health services at scale.

The 10-page publication leads with the key message that – according to the Royal College of Psychiatrists – around 4,000 children and young people, and 2.2 million adults, have so far sought mental health support during the COVID-19 pandemic. It also cites research from the Office for National Statistics that one in five adults in Great Britain – roughly 21 per cent – experienced some form of depression in early 2o21.
Read more https://htn.co.uk/