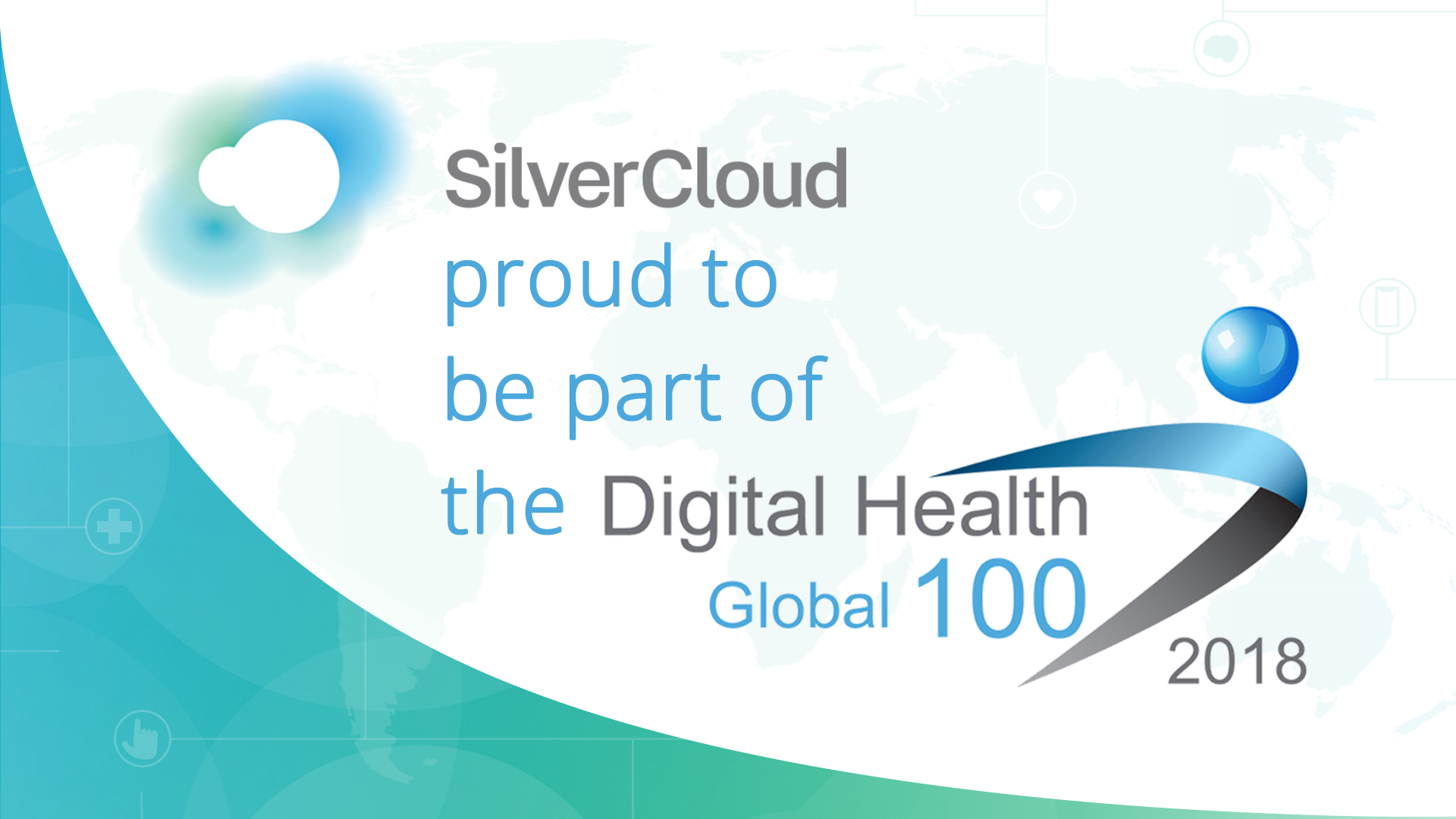 Company's Digital Mental Health Platform Recognized for Revolutionizing the Quality and Delivery of Healthcare
Dublin, Ireland and Boston, MA-January 30, 2019—SilverCloud Health today announced that the company has been named an honoree of The Journal of mHealth's Global Digital Health 100, a leading health technology award program that recognizes companies that revolutionize the quality and delivery of healthcare. The accolade marks the company's 3rd consecutive recognition as a Digital Health 100 company.
SilverCloud Health currently supports more than 220 healthcare organizations with 30+ evidence-based programs designed to address a broad spectrum of conditions such as stress, depression and anxiety as well as specific programs for long-term chronic conditions. For this year's ranking, the Journal of mHealth used a judging criteria system that included 10 different qualitative and quantitative evaluation metrics. This included the nominee's disruptive impact, proof of concept, technology innovation, social value, effectiveness, execution of strategy, and industry integration. The editorial and advisory team ultimately identified companies that successfully delivered healthcare solutions at scale; serving larger user bases. Key innovations among the chosen honorees included: artificial intelligence and virtual/augmented reality, telehealth, digital therapeutics, and behavioral change programs.
"SilverCloud Health is honored to be named to this year's Global Digital Health 100, and being recognized as a leader amongst some of healthcare's most innovative companies is a great testament to the success we've achieved in the behavioral health sector to date," said Ken Cahill, CEO of SilverCloud Health. "Our company was purpose-built to provide a scalable, effective and easy to implement solution to address the growing demand for mental health services. We look forward to further extending our industry impact and enhancing user outcomes in the months to come."
Additional information about the Global Digital Health 100 can be viewed through the Journal of mHealth's official press release. The full list of honorees can also be found here.
About SilverCloud Health
SilverCloud Health is a multi-award-winning global health tech company; since launching in 2012 it has gone on to support 200 organisations across its global customer base, delivering a suite of over 30 clinically effective online programmes with user satisfaction of 98% and programme completion at 80%. Today, SilverCloud Health's extensive library of evidence-based programmes address a broad spectrum of conditions such as stress, depression and anxiety as well as specific programmes for long-term chronic conditions (diabetes, COPD, and chronic pain). Over 15 years of academic research and clinically led randomised controlled trials (RCT) demonstrate SilverCloud Health programmes are extremely effective, engaging for patients and provide positive outcomes on a par with face-to-face therapy.