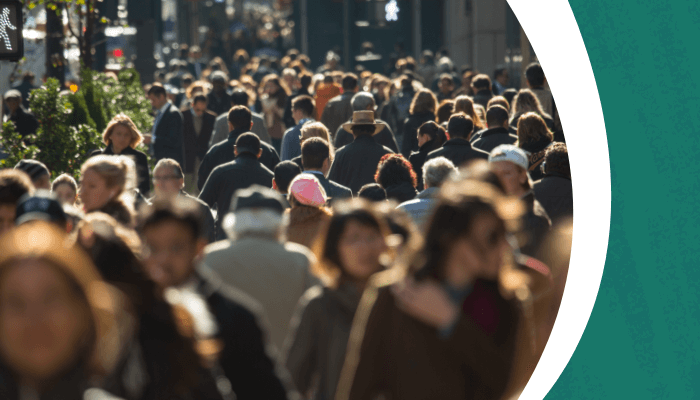 SilverCloud Health has helped over one million people worldwide with its iCBT (internet-based Cognitive Behavioural Therapy) platform.
A total of 2,600,000 user hours spent on the platform, with a 93% satisfaction rating.
London, August 8, 2022 - SilverCloud Health, the NHS's prime provider of digital mental health solutions, today announces that it has supported more than one million people globally with its iCBT platform. In addition to reaching the one million milestone, the evidence-based platform has achieved a 93% satisfaction rate from more than 20,000,000 user hours spent on the platform and supported more than 500 organisations across the globe.
"The positive impact of SilverCloud for these one million active users is immense, and that impact is also felt by these one million active users' families, workplaces, and communities.
This major milestone also demonstrates the incredible role truly effective digital mental health care platforms play in removing traditional barriers that prevent people from accessing mental health services, such as clinician availability, lack of transportation, life demands, and stigma concerns," said Ken Cahill, CEO of SilverCloud Health.
"The demand for mental health services is now greater than ever; this milestone is just the beginning for us and reflects our passion and vision to democratise mental health care for all. We look forward to offering even more scalable and accessible solutions that provide care for patients in need and improve outcomes while ultimately driving healthcare costs down."
Founded at Trinity College Dublin, now with nearly two decades of clinical research on effective delivery of digital mental health treatment, SilverCloud Health provides an easy-to-use, measurable platform to improve access and outcomes for patients in need. With up to 85% of users reporting decreased depression and anxiety symptoms using SilverCloud Health, members can receive self-guided and coach-supported care, with the ability to be seamlessly referred into virtual therapy and psychiatry as needed. In addition, 56% of users who had a clinical diagnosis of anxiety and depression were free of diagnosis after three months.
Offering over 30 programmes, such as Space from Alcohol and Space for Perinatal Wellbeing, SilverCloud Health is currently integrated into multiple care models across primary and secondary care., including the NHS and HSE, health plans, employers, and higher education for a range of mental health needs.
Just one of the million minds treated with SilverCloud Health, Eva, 39, from Berkshire shares her experience of how SilverCloud Health helped her manage perinatal anxiety:
"Using SilverCloud really helped me. It also helped in terms of my relationship with my partner. It gave me the words I needed to explain to him how I was feeling following pregnancy after miscarriage, how I wasn't coping, and it helped him understand that this was something that happened not only to me but to other women too.
I'm in a much better place with managing my anxiety these days, but when I feel it coming on I can easily and quickly access SilverCloud's programmes from the comfort of my own home!"
To learn more about SilverCloud Health, please visit www.silvercloudhealth.com/uk.
END
EXCLUSIVE INTERVIEW AVAILABLE
Ken Cahill, CEO of SilverCloud Health
For more information please contact:
Lily Spencer or Grace Rutter at EatMoreFruit Communications
Email: SilverCloudHealth@eatmorefruit.com
Tel: +44 (0)20 8995 5832
About SilverCloud Health
SilverCloud Health is the world's leading digital mental health company, enabling providers, health plans, and employers to deliver clinically validated digital health/therapeutic care that improves outcomes, increases access and scale while reducing costs. The company's multi-award-winning digital mental health platform is a result of over 18 years of clinical research with leading academic institutions. Today, SilverCloud is being used by over 500 organisations globally to meet their populations' mental health needs. Global experts have deeply validated the platform through full randomized control trials and real-world data from over half a million SilverCloud users. The platform continues to lead the industry with its effectiveness, engagement, and range of clinical programs that encompass the spectrum of mental health needs. Learn more at www.silvercloudhealth.com.
SilverCloud Health was recently acquired by Amwell (NYSE: AMWL), a leading global telehealth platform that connects and enables providers, insurers, patients, and innovators to deliver greater access to more affordable, higher-quality care. The acquisition provides SilverCloud with an opportunity to expand its delivery of proven behavioural healthcare capabilities to further advance the reach and impact of care teams around the globe. To learn more visit: https://business.amwell.com