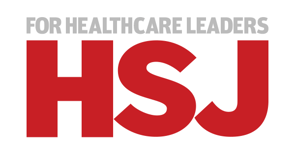 (Source: https://www.hsj.co.uk/ ) An HSJ webinar, in association with SilverCloud Health, discussed the importance of integration between mental health services and physical healthcare. Jen Trueland reports
Panellists
Dr Faris Al-Ramadani, clinical director at Warwickshire East Primary Care Network and GP partner
Sophie Corlett, director of external relations, Mind
Sean Duggan, chief executive, Mental Health Network, NHS Confederation
Douglas Hiscock, UK product lead at SilverCloud Health
Chair
Claire Read, contributor,

HSJ
Mental health services across England are overwhelmed, with increasing numbers of people waiting longer for treatment – if they even meet the threshold for referral in the first place.
This is having an immense impact on general practice, which is often left picking up the pieces while people are waiting for specialist care, as well as on specialist services, who are seeing people at a later stage. There's also a huge human cost.
Do integrated care systems bring the opportunity to improve access across a geography, recognising that early intervention will have an impact across the pathway? And will digital solutions have a bigger part to play?
This HSJ webinar, held in association with SilverCloud Health, brought together a small panel of experts to discuss these, and other issues.
According to Sean Duggan, chief executive, Mental Health Network, NHS Confederation, providers fully expect an increase in numbers of people seeking help – and the system is already under pressure. The cost-of-living crisis will also fuel demand, he said, but ICSs have the potential to make a difference. "There's a direct correlation between debt and the economy going south and the effects on mental health," he said. "We need to get a handle on that."
There are opportunities to innovate and work differently, he said. "That's where the opportunity is for ICSs. They clearly want to prioritise mental health and that seems to be the case across the board."
Early interventions – ideally at a point where serious problems can be prevented – are desperately needed
There are already good examples of innovative working partnerships across traditional boundaries, he said. These include a mental health trust working with a housing association providing supported accommodation to facilitate earlier hospital discharge, and recovery-focused crisis services working to keep people well in communities.
"We also need to embrace digital solutions," he added. "That will help with the workforce, it will help with access."
Sophie Corlett, director of external relations, Mind, said people were waiting too long for treatment – if they even made it on to waiting lists in the first place. "We know we've got 1.6 million people waiting for treatment at the moment and with an estimated additional 8 million people who would be on a waiting list if only thresholds were lowered to allow people who needed a service even to be on a waiting list," she said. "What can you do for somebody if the service won't even accept them on to the waiting list?"
Calls to Mind's information services have gone up by a third, she added, and the complexity of people's needs and issues have also ramped up significantly. "For some people we're having to talk them through breathing exercises before we can even have a conversation with them because by the time they come to us they are in such a state."
Early interventions – ideally at a point where serious problems can be prevented – are desperately needed, she added. "These are the people who we then see later who are in dire need."
Digital psychological interventions are already working for people referred to specialist services, said Douglas Hiscock, UK product lead at SilverCloud Health, which supports more than 80 per cent of all improving access to psychological therapies services in England. But it's vital to make them available at an earlier stage, when a patient approaches general practice, to avoid lengthy waiting times and to empower people to make the changes they need to feel better, he added. SilverCloud has trialled its digital mental health solution with several PCNs, including East Warwickshire.
"One of the big things we need to see within the new ICSs is that ability to use these digital solutions to quickly give people access to the information they need," said Mr Hiscock, who previously worked in a number of IAPT services and at NHS England.
"There are lots of things we can do and lots of things we can help with."
Mr Duggan said that while digital wasn't the answer for everybody, it was particularly good for some groups including children and young people, adding that referral rates for child and adolescent mental health service had risen dramatically. "But I think there's optimism and hope, and we should use ICSs as an opportunity."
"This gives an opportunity to put mental health right at the centre of the system, help with primary care, help with the acute patients. If we've got good mental health services, you get good physical healthcare, by and large, but we've got to do better on integration."