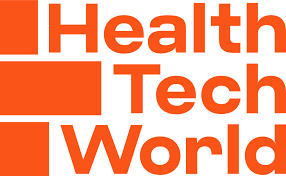 (Source: https://www.htworld.co.uk/ )
Leading digital mental health platform, SilverCloud Health, recently surpassed the milestone of helping more than one million people globally.
In addition to reaching the one million milestone, the evidence-based iCBT platform has achieved a 93 per cent satisfaction rate with more than 2.6 million user hours spent on the platform, and supported more than 500 organisations around the world.
Ken Cahill, CEO and co-founder of SilverCloud Health, tells Health Tech World about the journey from start-up to more than a million users and talks to their next ambitious milestone that he is focusing on: to increase that number to five million within the next three years.
Tell us about the beginning of SilverCloud Health?
SilverCloud Health was established in 2002 as a Trinity College Dublin spin-out with the founding mission of researching, developing and evaluating e-health solutions for mental health.
The research focused on how to successfully deliver mental health care digitally, in the real world – with the key pillars of clinical outcomes and engagement.
What were the reasons behind the company's creation?
The genesis of SilverCloud came from the environment of extreme social and economic need for an effective and clinically validated digital mental health solution.
To offer a real alternative to in person therapy, which was evidence based and not just another online app which failed to address these fundamental needs.
In order to do so they had to overcome the barriers to success which had beset others in this field, namely: low user engagement, high user dropout, and limited clinical improvement.
What was needed was a clinically credible solution that worked in real-world settings.
Since then, SilverCloud has grown into a global leader in accessible, scalable, digital behavioural healthcare backed by years of clinical research and validation.
What are the core values and aims of the organisation?
At SilverCloud Health, the ever-expanding team is really motivated by our purpose, there is singular in its intent, that is to help people improve mental health through technology.
We want to facilitate access to quality, clinically evidenced, digital mental health programmes which are available at the point of need to those that require it, every time, 24/7.
In having this at the centre of everything we do, we move as one despite growing and evolving at speed.
Why is mental health care so important?
Mental health and physical health are intrinsically linked, hence the expression: 'there is no health without mental health'.
As such, we are working to help break down the artificial separation of the mental from the physical when it comes to healthcare. They work in tandem.
That being said, we are very aware that there is a scarcity of resource, both in terms of funding and trained practitioners. That's why technology has such a role to play.
It can deliver at scale – fast. It is available to people who need it at all times of the day and night, as long as they have access to a digital device, from a smart phone to a PC.
The recent pandemic has exacerbated the scale of need for mental health services, and has thrown a welcome spotlight on the importance of the mental as well as the physical.
At a time when hospital and doctors' appointments were severely restricted, the service that SilverCloud offers really helped to deliver support directly into people's homes. Night and day.
What's next for SilverCloud Health?
In 2021, we became part of the Amwell family – a truly defining moment in our evolution. With this new partnership comes the opportunity to accelerate our mission of helping people improve their mental health through technology.
Fast forward another year, and I am honored to say that SilverCloud has surpassed another major milestone – today, we have over one million individuals using and benefitting from our platform.
That means over one million people, their families, workplaces and communities have felt the positive impact of SilverCloud on their journey to improved mental health and makes me feel very proud of what we have achieved in such a short time.