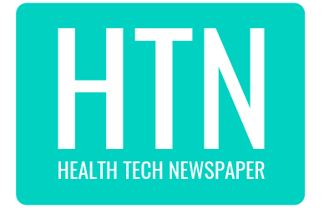 (Source: https://htn.co.uk/) The COVID-19 pandemic has undoubtedly put mental health support, treatment and provisions under the microscope.
And it's been well-documented that, alongside this, the use of medical and health-related apps and other online services has rocketed, as people are increasingly diverted towards self-guided and remote solutions.
The shift to patient-powered care, or empowered care, has begun. Mental health and digital innovation seem to be a perfect match on paper, then. Especially in the current climate.
But, in reality, how have digital platforms and tools changed the dynamic and delivery of care in mental health?
HTN decided to chat to Dr Lloyd Humphreys, Clinical Psychologist and Head of Europe for SilverCloud, a leader in the digital mental health sector.
As well as discussing his thoughts on innovation and what the UK can learn from other nations, Lloyd also revealed fresh plans from SilverCloud to make COVID-19 mental health support available to all.
COVID health app industry boom
Starting with a little bit of background on the work that the company does, Lloyd explained, "SilverCloud is a digital mental health platform that provides evidence-based digital therapy to the NHS. In doing so, we predominately work within the IAPT (Improving Access to Psychological Therapies) market."
And like many, the digital platform has seen a rise in usage during the pandemic, as Lloyd added: "Obviously during COVID-19, there's been a great surge in the use of digital. So we had about 81% coverage of IAPT – 81% of people accessing IAPT could use SilverCloud. We saw during COVID that almost one third of treatment in some months were provided by SilverCloud."
Different challenges, different demographics
We asked Lloyd to provide us with some examples of the types of mental health innovations that are on the horizon – and the challenges that these might face.
He said: "In terms of projects, SilverCloud and digital therapy, for us it's much more important in terms of innovation to see how we can get evidence-based digital services into the hands of as many people as possible.
"Often some of the barriers [include] awareness and people not [knowing] about those services…[so] how can we reach more and different types of people that we couldn't before?
"Some of our exciting projects are around children and young people, for example. We know that adults have been using SilverCloud for many years now, since 2012 in the UK.
"But we know that right now, children and young people are experiencing health and wellbeing challenges; the uncertainty around schools and exams, the changes in lockdown and mental health are very significant.
"The new innovations are not only to help children and young people but, equally, to help those people who are supporting them as well. We know that the younger the child or person is, the more therapeutic value can be delivered by parents, carers and those supporting them. So, we will be releasing a parent and carer support programme.
"The other thing on the horizon is to help not just certain age cohorts…but also to help people with different psychological and mental health needs.
"So traditionally, digital therapy has been the preserve of mild to moderate mental health programmes. But we're working with some really exciting services, working with more complex presentations – people with bipolar disorder, people with personality disorder. And seeing how digital therapy can really help those people.
"For example, in north east London, we're working with one [health] service in their psychotherapy service, where they've found some fantastic results in the use of digital with people that have much more complex presentations.
"It's really exciting, not only to help different types of individuals but different types of mental health challenges that people are facing."
Collecting data for real-world outcomes
But what about the raw data? Due to the increase in digital health support, it's now more important than ever for providers to be able to point to real-world outcomes.
In that regard, Lloyd told us, "One example is where we've started to collect data with a psychotherapy service. They found around 49% of people show significant reduction in their Core-10 scores [an assessment to measure psychological distress], which is hugely significant when you think about the complexity of presentations. We're just turning some of those insights into actionable academic research trials to prove this in a peer-reviewed sense.
"In terms of children and young people, we're already [being] used in a large array of services. Action for Children use us right across the system. [SilverCloud is also] being used across Yorkshire and particularly West Yorkshire with North Point Wellbeing and NHS services use us in…Dorset, Devon, north east London, City and Hackney [Clinical Commissioning Group]. So a huge array of different services that have gotten started over the last six months or so."
Preparing for the mental health demand ahead
"We need to get effective treatment into the hands of as many people as possible…simply for us, we are facing an unprecedented tsunami of mental health that's on its way.
"Everyone has been touched by COVID in terms of the virus but also in terms of their own mental health and wellbeing. We know, and some reports suggest, that there is going to be a six-fold increase in mental health.
"We cannot support that huge surge in demand with our existing treatment paradigms. Face-to-face is just not able to meet that demand. Being able to offer a digital adjunct is helpful to really improve that capacity. Digital has the opportunity to flex – both upwards and downwards in terms of capacity demands.
"So that's a priority – ensuring SilverCloud is available to as many people as possible and that's within your traditional mental health service but, equally, outside. If we can avoid people needing to utilise mental health services then that's going to take the burden off them. So both working within existing treatment pathways but also creating new ones as well."
Working together
Asked about the current landscape and trends within digital innovation, Lloyd predicted an increase in collaboration to create more streamlined and extended digital journeys that ease demands on physical departments.
He said: "The important thing is, what we see is this proliferation of digital over the course of the pandemic. And obviously, it has accelerated digital adoption, very significantly. But still, a lot of digital services are working in isolation and so the important trend is, 'how do we observe the digital journey for a patient?'
Lloyd explained: "Where a digital journey might start with an online GP, often it might have to revert back to the physical services at some point if it can't meet that need.
"Some of the important trends are being able to preserve that for as long as possible. An online GP may identify mental health, but rather than referring it back to traditional mental health services [would] continue that journey with the likes of SilverCloud.
"What's important is being able to work in collaboration, digital partners coming together. And that's not just in terms of online GPs…it's critical in terms of other areas.
"For example, in north east London in the mental health service, they're using personal health records to give patients access to their own information and their own care plans. But then if they can't act on that, the digital journey then falls back to physical services.
"Being able to have that information, have those care plans and then having digital therapy works wonderfully well. So we're working with City and Hackney CCG at the psychotherapy service but also at Patients Know Best [a social enterprise that connects patients with digital tools].
"I think it's going to be those kinds of collaborations that are going to be critical in moving forward, so we get a more complete digital experience for the patient."
Digital therapies in focus – treating the whole person
It's also key to consider what kinds of digital therapy can be offered to patients via an online platform. So, we asked Lloyd to tell us a little bit more about the various services that can be implemented and accessed through SilverCloud.
"In terms of breadth," he said, "we have over 30 plus programmes; everything from your wellbeing programmes such as sleep, resilience, stress – but also dedicated programmes for managing the stress of COVID-19 itself.
"So, we have those ones to maintain someone's psychological wellbeing but also treatment programmes, such as [for] depression, anxiety, for your mild to moderate presentations, as well as more complex ones like our bipolar toolkit.
"We have programmes to help people manage the emotional impact of living with long-term conditions such as diabetes, chronic pain, respiratory problems, as well as substance abuse – for example, our problem drinking programme.
"But as a human being we could be going through a different experience. For example, I might actually be a nurse going through a nightshift, who's stressed at having to manage COVID-19 on the wards, but also worrying about money…feeling low about social isolation…and if that's the case I might need an app for stress, sleep, money problems and low mood.
"And that's where SilverCloud aims to treat the whole person, rather than just a set of symptoms.
"Those programmes can be delivered in one of three ways – they can be delivered by self-help, so you can go through un-guided at a time that's convenient to yourself. But also you can be supported – by a wellbeing coach, a therapist, a peer, a mentor, often within the NHS it's a psychological wellbeing practitioner but it doesn't have to be.
"The third way is as part of blended therapy, where it might be used as part of a multi-component therapy package, obviously for much more complex presentations.
"So it's that flexibility of delivery…that's also really important, that you don't push someone away and say, 'here you go, get on with it', when someone needs a little bit of extra support and encouragement. Being able to flex that digital service to the precise needs of the individual is absolutely key."
SilverCloud has also recently announced another new addition to its COVID-19-related support offering.
The platform has launched a brand new digital mental health programme and solution, entitled 'Space from COVID-19'. This extensive and open online resource is now free and available to everybody in the UK over the age of 18 years indefinitely, requiring no clinical referral, and is intended to help support the public with their mental health and wellbeing during and beyond the pandemic.
Challenges to adopting digital support
With so many services available at the swipe of a touch screen, what are the barriers still preventing digital platforms from providing full reach and support across the population?
According to Lloyd, "It's awareness, that's the biggest challenge. When clients are aware of the service, they use it, they like it, they benefit from it. We have very high adoption rates, anywhere between 70 – 85% in terms of use. But it's lack of awareness that can sometimes stall people."
Learning from European partners
Lloyd, as Head of Europe for SilverCloud also offered a view of how we can learn from digital innovations across the Channel and beyond.
"If you have a look at Germany," he explained, "their health system launched a digital care act, or DVG, and this was an incredible programme where they recognised that digital therapies and digital interventions in mental health have such an important role to play [and] there was a central reimbursement for those proven solutions.
"You can become a registered DIGA – a registered digital application. And if you're shown to be effective then you can be centrally reimbursed. So a doctor, a nurse, a healthcare professional can prescribe you a digital intervention rather than a physical or pharmacological intervention.
"So that whole central funding approach is an absolutely fantastic way, a template for Europe. That actually, rather than local reimbursement, relying on local opinions of efficacy, can be central. There are really interesting things happening in Europe right now."
Find out more about SilverCloud and their digital mental health innovations at silvercloudhealth.com. For more information on the 'Space from COVID-19' platform and support, visit spacefromcovid.com.
(Source: https://htn.co.uk/ )