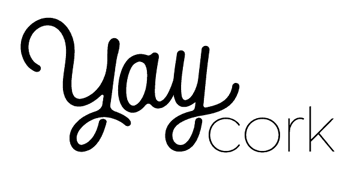 (Original Source: https://www.yaycork.ie/corks-newest-mural-has-taken-over-sullivans-quay-with-an-important-message/
Mental wellness should be a priority.
That's the message behind a new mural that has just been completed on Sullivan's Quay in collaboration with the creative arts agency The Walls Project.
The piece, created by street artist ADW, was commissioned by the digital well-being platform SilverCloud to raise awareness of the services available in Ireland and to destigmatise the barriers surrounding accessing mental health care.
The colourful large-scale font reads: 'Your mind is a garden. Nurture. Care.'
Artists Holly Pereira and Vanessa Power have also transformed hoarding in Galway and Dublin as part of the project.
'A quiet conversation'
Ireland has one of the highest rates of mental health illness in Europe.
In fact, 42 percent of Irish adults have a mental health disorder and 55 percent of women and 40 percent of men, aged between 20 and 22 were classified as depressed as a result of the pandemic.
The Simon Community reports that mental health waitlists are up 68 percent for mental health support, a problem that costs the Irish economy more than €8.2 billion a year.
"Mental wellbeing is a quiet conversation in Ireland, and many people are afraid to discuss something very human and important," said John O'Connell, Executive Director of The Walls Project.
"We hope that by sharing a message through art, people will take note of what's going on and that help is available."
SilverCloud by Amwell is not designed to replace therapy, but rather to address a need for better and faster access to mental health support. It can be used whilst you await a therapy session, used in-between sessions, or used to maintain recovery after therapy.
It is available nationwide to individuals free of charge with a referral from Ireland-based GPs, primary care psychologists, counselling in primary care, Jigsaw, and select health insurers and universities.