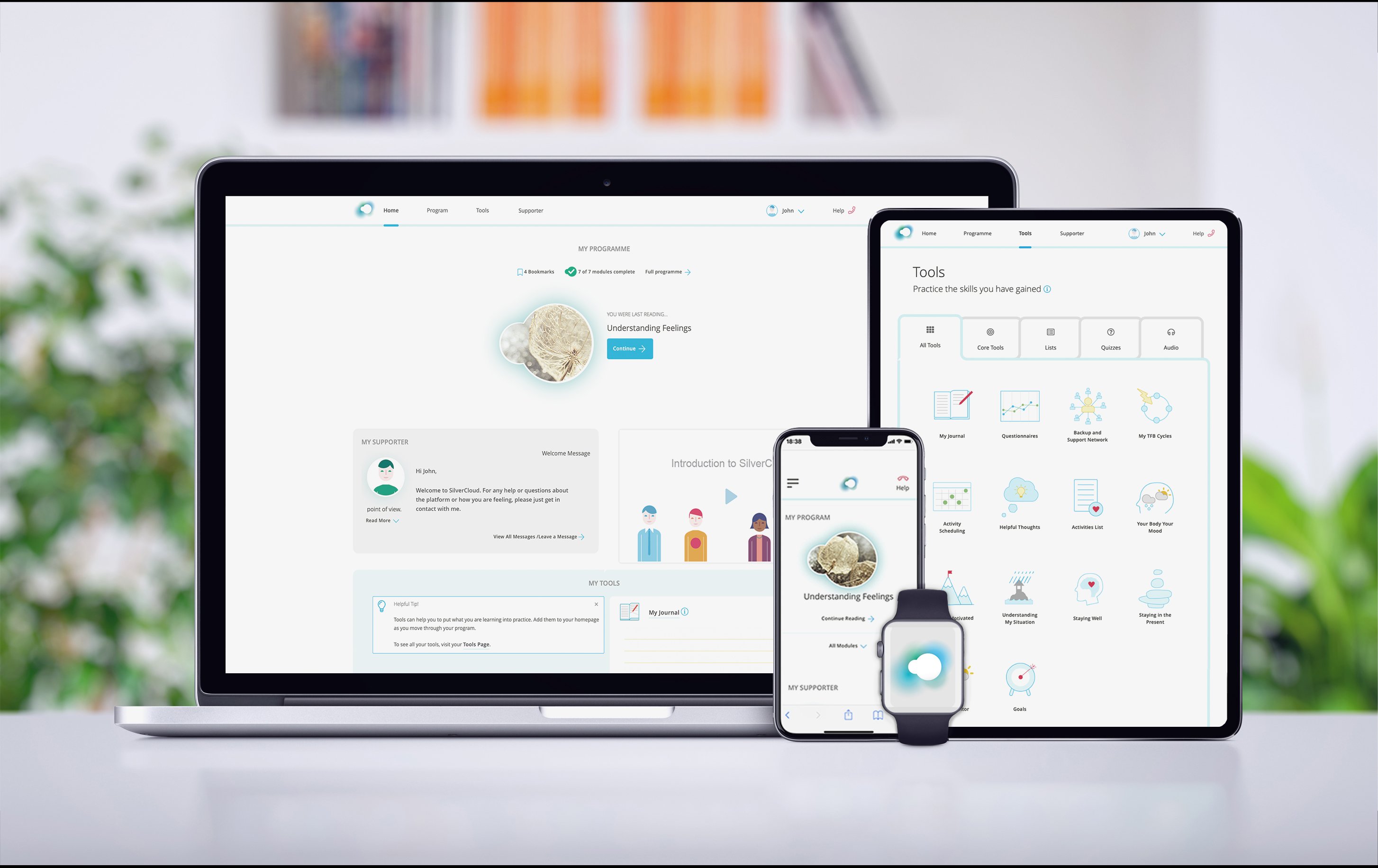 The global COVID-19 pandemic is presenting significant challenges to organisations worldwide and we want to assure you that our customers, partners, staff, and very importantly, SilverCloud end users remain our priority consideration during this time.
As an ISO 27001 certified organisation, SilverCloud Health already maintains comprehensive business continuity and disaster recovery plans, which have been enhanced over the years.
We have also been working across the company to ensure specific Covid-19 risks have been updated in our business continuity plans.
We are partnered with over 300 healthcare organisations, multiple governments, and state based organisations to support their digital mental health care delivery. It is important to emphasise that the SilverCloud Health platform is accessed remotely by end users, with no face to face interaction. Completion of our online client therapy programs is therefore unlikely to be interrupted by the spreading of the virus.
In order to assure our customers and partners of our continued ability to operate, I would like to outline the following measures already in place to reduce risks posed by the COVID-19 outbreak:
Our key suppliers have confirmed they will continue to meet their contractual obligations and as such we expect no significant impact on our online services.
We have plans in place to ensure the SilverCloud platform continues to be available in the event of an unforeseen emergency.
We are reducing risk to our staff by promoting awareness of hygiene and latest public health advice, holding meetings online, working remotely and limiting company travel.
We also have arrangements in place to ensure the continued smooth running of our business in the event of significant numbers of staff contracting the COVID-19 virus.
Our planning and assessment of the situation is under constant review and will be amended as necessary, dependent on how the outbreak develops. I do hope this information is a helpful update on the steps we have taken to date.
I would like to wish you and your family the very best. Please keep yourself safe and well during the coming weeks.
If you have any specific questions or concerns, please do contact me directly via phone or email.
Kind regards,
Ken Cahill
CEO
SilverCloud Health
001 646 506 4897
Ken.Cahill@SilverCloudHealth.com