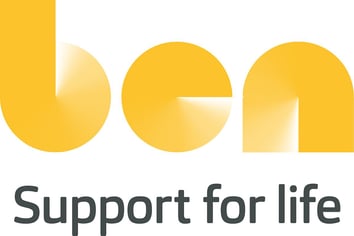 (Source: https://ben.org.uk/) Today, May 9th marks the beginning of Mental Health Awareness Week in the UK and this year Ben, the automotive industry charity, is shining a light on one of the leading causes of mental health issues – loneliness.

Following two years of disruption and periods of social isolation caused by the pandemic, loneliness became, in itself, an epidemic. We were all separated for long periods of time from our wider circles of friends, family and work colleagues. And, even though we are now emerging from the depths of the pandemic, it is clear that many of us have found the social restrictions hugely challenging.

Social anxiety is playing a major role in the rise of loneliness. Naturally, now that COVID restrictions have eased, social interactions are returning to 'normal' – but for many, a sudden return to socialising is also a daunting prospect. Social anxiety makes it difficult for people to meet socially with others, to reach out for help and to maintain relationships – which, in turn, contributes to loneliness.

Ben's recent Health and Wellbeing survey placed this issue in sharp focus – of those in the automotive industry who were surveyed, 31% confessed to having suffered from loneliness – a huge increase of 23% from the previous year. Loneliness saw a staggering increase in the over 45s, factory workers, and among those who have retired from the industry, while 1 in 2 automotive workers confirmed that they have issues managing their mental health – indicating that mental health struggles in the automotive industry are more prevalent than in the general population.
Read the full article on https://ben.org.uk