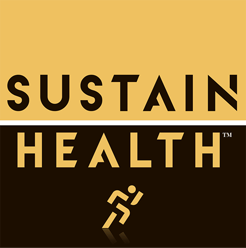 (Source: https://sustainhealth.fit/)
Women have made massive strides over the last decades, demanding their workplace rights. However, new mothers are still experiencing huge discrimination, with a recent survey revealing 9 in 10 mothers faced issues when returning to work after maternity leave.
Now, more than ever, we should be looking to our employers to help us remedy burnout and support new working mums' wellbeing.
I sat down with Gosia Bowling, National Lead for Mental Health at Nuffield Health to find out the issues impacting working mothers' mental health the most, here she explains how your workplace can support you when you need help.
#1 Post-pandemic burnout
A study by Montreal University revealed women were more vulnerable to burnout than men. Burnout among women – particularly working mothers – continues to be an increasing issue with the pandemic heightening women's risk.
Childcare demands at home soared during the pandemic, but men and women did not split the challenge equally, with women doing three times more unpaid childcare.
Read the full article on https://sustainhealth.fit/lifestyle/working-mothers-mental-health/