"Dignity refers to an individual's inherent value and worth and is strongly linked to respect, recognition, self-worth and the possibility to make choices."
-World Health Organisation (2015)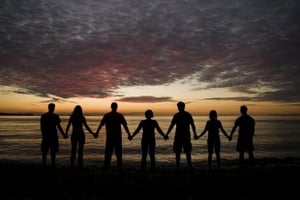 As illustrated by the above quote, the theme for this year's World Mental Health Day on October 10th is "dignity in mental health" which is concerned with the dignity and respect of those who use or require mental health services around the world. Although there have been positive developments in service provision in many countries, all too easily do we sometimes forget the many injustices people with mental/behavioral health difficulties can face in accessing these.
Individuals with mental health difficulties can often encounter obstacles in accessing the support they need. Traditionally treatments and services provided were set in place by professionals with relatively little input from service users. However, recent developments have led to increased input from service users, where feedback information is collected throughout the time they spend interacting with the service. This information can and has been used to modify and improve existing treatment plans to better meet the needs of the individuals in question.
Another key issue surrounding mental health is stigma. When an individual experiences stigma, not only do they attribute negative qualities to themselves, but negative attributions are also placed on them by others in society. As is often the case with mental health, there are no obvious, physical markers of an individual's disorder so unless they disclose their status to a peer or colleague, the individual may be able to hide it. This can also create problems where, out of fear of discrimination, the person may be unwilling to socialise in case their mental health status becomes apparent, which can then lead to isolation.
A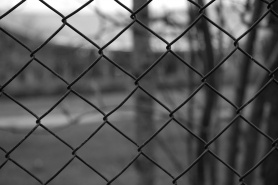 lack of education, and indeed a lack of visibility, is a key contributor to this, where common myths often replace reality in regards to mental health. However, the centre stage that mental health has recently taken in the public eye has facilitated the dissemination of knowledge, where positive information can be seen throughout the media and is now taught in schools. The internet has also aided in this dissemination of information, where people cannot just learn about mental health issues online, but can also avail of treatment through online services.
At SilverCloud, we provide a web platform where computerised cognitive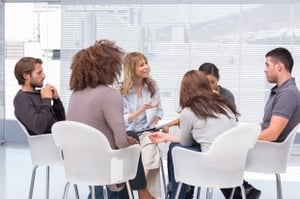 behavioural therapy (cCBT) can be delivered over the internet through several modules all aimed at different aspects of a particular mental health condition such as depression and anxiety. SilverCloud doesn't exist to buffet you with walls of information. It's interactive, concise and the content is constantly reviewed and developed based on evidence based practices. That is, in designing them, feedback from professionals, those who administer the services and you, the user, is highly valued. The analytics collected inform us as to how we can improve the service for those who need it. It can also be used in your own time, where a sudden event in your social life doesn't mean you lose support for the week.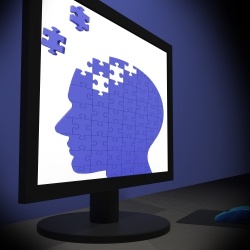 To us, cCBT services are key contributors to dignity, where a service caters and evolves to best suit those it was developed for. The World Health Organisation (WHO) realises that global provisions for mental health are far from optimal, where despite numerous advances, people still wait for outrageous periods of time with little support. This is where SilverCloud and similar online platforms can help. SilverCloud can provide those waiting lists with access to low intensity cCBT programmes, thus aiding those who would otherwise be waiting for treatment. By promoting an intervention that values both user and professional input equally, as well as producing relevant research, we believe that this is our contribution to dignity within the mental health field.