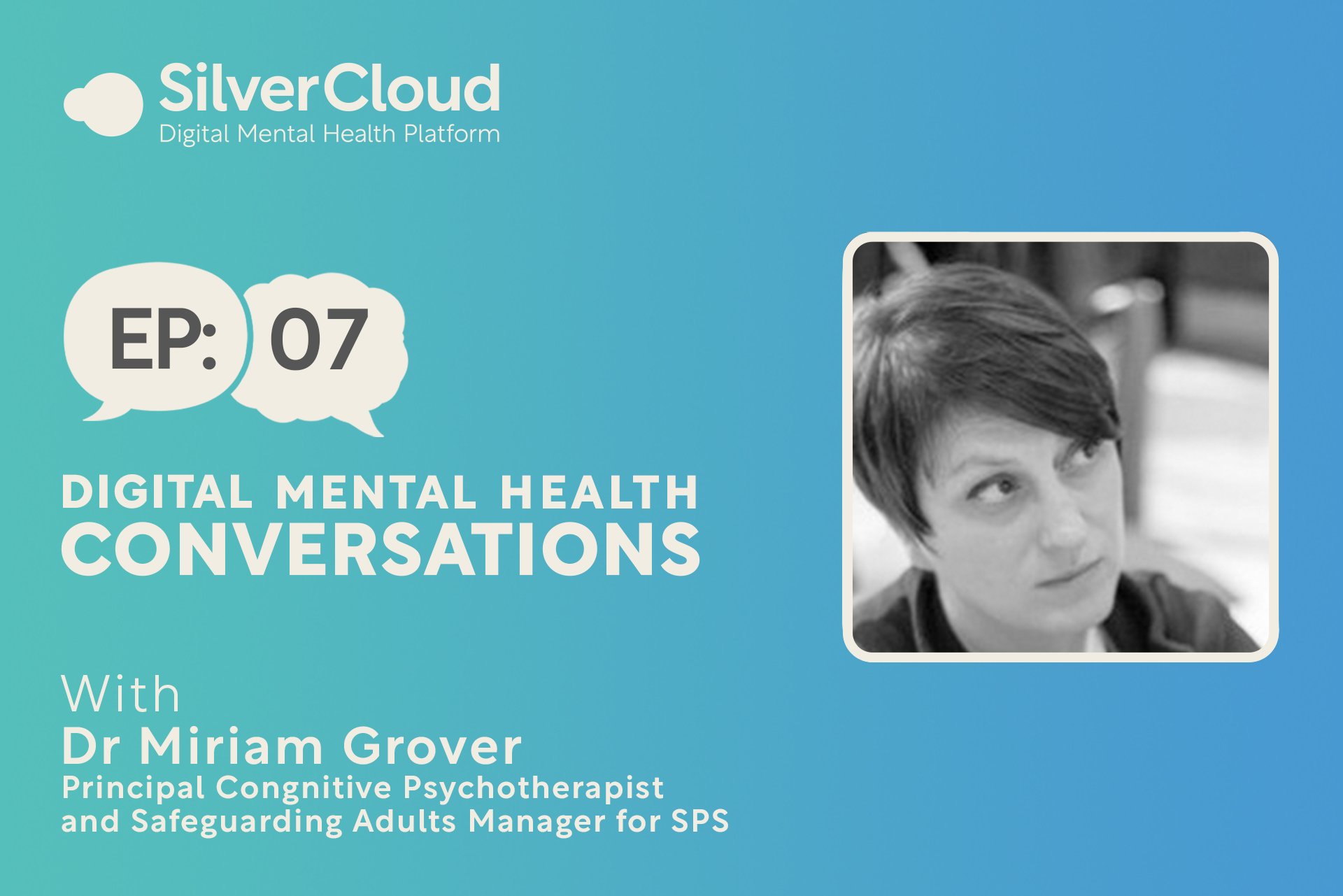 In this podcast we speak with, Miriam Grover, a Principal Cognitive Psychotherapist for the Specialist Psychotherapy Service in East London Foundation Trust. Part of Miriam's role is development and innovations. Thinking about what's happening in the therapy world and seeing how these ideas can be brought to the population of City and Hackney.
Miriam talks about the impact of COVID-19. In the service, they have seen an increase in levels of anxiety, generalised anxiety disorder, obsessive compulsive problems and the impact of isolation.
In order to be COVID secure they have had to reduce the footfall in the building and think about how to meet people's needs. The capacity to work in person, face to face is very limited and it is difficult to anticipate and plan for further lockdown periods.
Changes in treatment delivery include, offering more group work than previously. Connecting people with each other that are facing similar challenges.
They are also increasing their use of digital platforms and making sure service users are comfortable using digital platforms. Some people aren't digitally connected, which has been a challenge. The service has used personal health budgets to access smartphones and digital equipment for people.
They had already been considering and thinking about using SilverCloud's digital therapy programmes with more complex patients, so they were in a good position to setup and explore digital options. Then COVID happened and pushed the digital agenda more quickly.
Early use involved opening it up to patients and holding focus groups afterwards to gather feedback. This demonstrated overall that people with complex needs found it useful as an adjunct to treatment and also as a preparation for treatment. They also found it useful for aspects of treatment that the therapists didn't have time to focus on, or that patients didn't want to focus on in their treatment sessions.
Initial patient concerns were that it might be difficult to access, or the material might not be relevant to them. Or for some, that it might be overwhelming, because of the broad spectrum of content. Miriam advises patients to pick something that really speaks to them, about what they need right now and focus on that. Users tend to choose content around relaxation and self-esteem.
In terms of patient engagement with SilverCloud:
81% of people invited to use the programme did use it

Logging in for an average of

7 sessions

About 50% saw a reduction in their Core 10 scores. Overall, about

an 8

-9 point reduction in the Core 10 (measured on a scale between 0 – 40)
Finally, Miriam talks about, the potential for digital platforms across the board. They are looking at blended models of treatment using online and face to face. She is also excited about the potential for other technologies such as VR.
You can listen to the full podcast on Apple Podcasts or Google Podcasts. Follow us on LinkedIn to stay up to date with our latest podcast episodes and content.