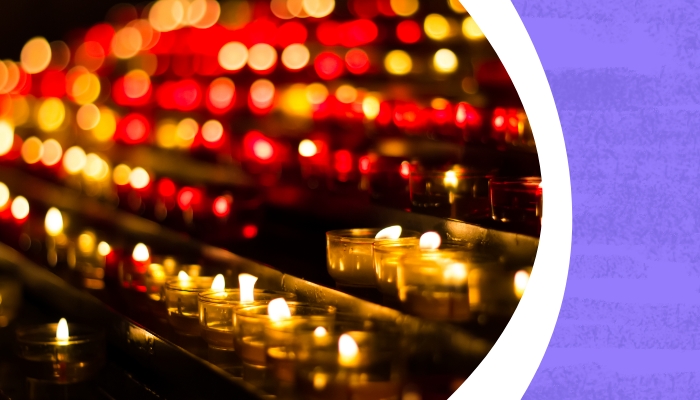 When a public figure dies, it may be surprising to some that they feel deep emotion and loss for that person, even if they didn't know them personally. This is often because these figures remind us of a memory, or a feeling and their presence in our lives has made a personal impact. We share tips for coping with bereavement, grief, and loss.

1. Acknowledge your feelings: It is perfectly normal to feel sad about a loved one or even a public figure's death or someone outside of your close circle, and for many people, a person's passing may remind them of a loved one they have previously lost. These emotions can often lay dormant, only to be sparked again by sad news.

2. Talk to your loved ones: they are likely experiencing similar feelings. It is in our nature to be empathetic, and when a monumental event such as this occurs, it is common to feel especially sad when we are surrounded by others in a similar state.

3. Join in the celebration of life: Celebrating the life of those individuals can help us feel connected. The feeling of grief is derived from care and affection for those we have lost, and it can be comforting to highlight this through a memorial.

4. Take one day at a time: sudden change can be hard to digest. The past few years have been exceptionally hard for this country, with many people losing family members to COVID-19. Taking care of yourself step-by-step can help you gradually return to normality after bereavement and focus on those small achievements.

5. Speak to a professional: Grief can be overwhelming. You may be feeling a sense of unsettlement following a loss. For people who have struggled with grief before, this may stir up old feelings, and speaking to a professional can help to validate and work through these emotions.
If you have been affected by recent events then speak to your GP or Health Insurer for a referral to digital evidence-based programmes you can access at any time.
SilverCloud® by Amwell have a host of mental health experts who are available for comment on dealing with grief and loss and protecting our mental health.