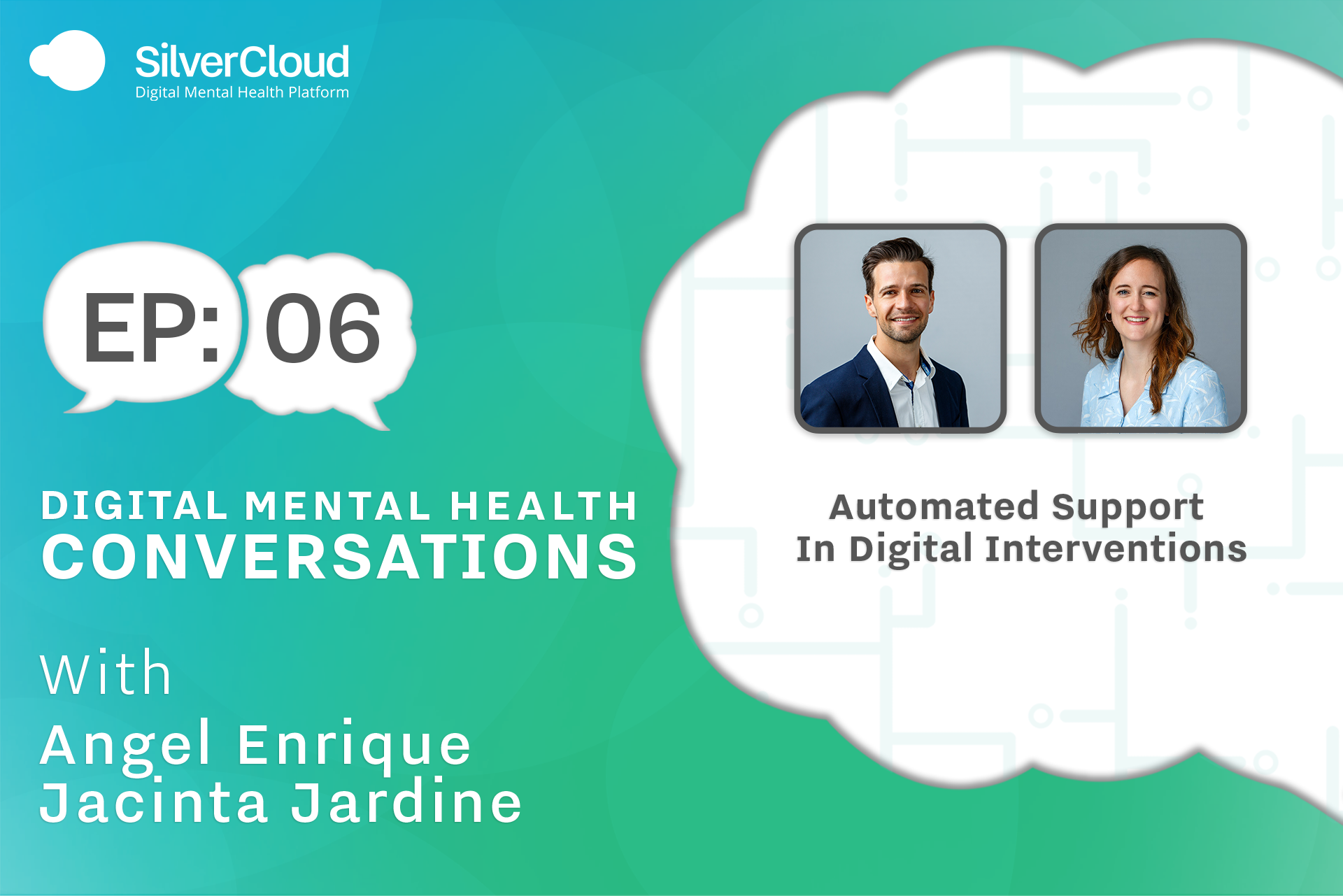 Resilience is the capacity to face, overcome and be strengthened by challenges in our lives. It enables us to cope with stress and bounce back from crises. Resilience is not a trait within a person but can rather be learned and developed.

The SilverCloud Space for Resilience programme was developed as a preventative treatment for healthy individuals. It is based on positive psychology and aims to enhance resilience, positive coping and wellbeing. The programme is available as intervention with human support or self-guided.

Our latest podcast episode discusses the potential of automated support and opens up an interesting conversation about the scalability of supported wellbeing interventions. We speak with Jacinta Jardine, who is an Innovation Associate and helped with the design and content of the Resilience programme, and Angel Enrique, who is a Digital Health Scientist and conducted a recent pilot randomised controlled trial to assess the efficacy and acceptability of the internet-delivered intervention for resilience among college students.


Jacinta provides insight into the design and content of the modules of the resilience programme and discusses the role digital resilience programs can play in supporting people's mental health and wellbeing.

In the second part of this podcast episode, Angel talks about his recent research study which assessed the feasibility of the resilience programme, provided with human support versus automated support in a sample of college students. He discusses the results and key findings of the study and the role he sees for different types of support in the delivery of mental healthcare, one of them being scalability in wellbeing programmes.

Finally, both Angel and Jacinta offer some thoughts and suggestions in terms of future larger scale studies to look at the value of automated support.


Listen to the full podcast above, on Apple Podcasts or Google Podcasts. Follow us on LinkedIn to stay up to date with our latest podcast episodes and content.
To find out more about managing mental health with SilverCloud, get in touch by following this link.

For further content, browse our new resource centre here.

About Jacinta Jardine:
Jacinta is an Innovation Associate in the Product Team at SilverCloud Health and works on content editing and design research. She just started a PhD in Human Computer Interaction with Silvercloud and Trinity College Dublin.

About Angel Enrique Roig:
Angel holds a PhD in clinical psychology. He currently works as a Digital Health Scientist at SilverCloud Health and he also holds a research fellow position in the E-mental Health Research Group at Trinity College Dublin (Ireland). His main background is in developing and testing the efficacy of clinical and positive psychological interventions, face -to-face and internet-delivered, for different mental health conditions, such as anxiety and depression.