Link Between Mental Health & Chronic Illnesses
Given that today is World Diabetes Day, Diabetes Awareness Month and that long-term conditions will be a key topic at this year's Commissioning Live conference which we will be attending we have been giving the matter of treating diabetes and mental health some well deserved thought. There is more and more evidence emerging of the increased risk of developing a behavioural/mental health problem if you have a long-term condition. It is estimated that 30% of people with chronic illnesses also have a mental health problem. Several studies suggest that having diabetes more than doubles the risk of developing depression compared to those without the disorder. People with diabetes also have an elevated risk for anxiety disorders compared with the general population. It has been found that people with schizophrenia have higher rates of hyperglycemia and type 2 diabetes than the general population.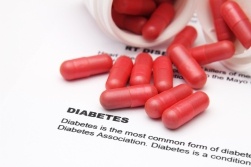 Causes underlying the link between mental health conditions and diabetes are complex and thought to be two-way. Evidence suggests that a combination of biological, psychosocial, environmental and behavioural factors may all be involved. Getting a chronic illness diagnosis can be a very stressful time for a person and can trigger behavioural/mental health symptoms. Equally someone with existing behavioural health difficulties can find it more difficult to manage the physical symptoms of a co-morbid, chronic illness such as diabetes. However, depression may also develop for physiological reasons such as the metabolic effects of diabetes on the brain.
Consequences for Patients
Studies suggest that people with diabetes who have a history of depression are more likely to develop diabetic complications than those without depression. Equally the chances of becoming depressed increase as diabetes complications worsen. Research shows that depression leads to impaired physical and cognitive functioning, therefore a person is less likely to follow a required diet or medication plan. It is common symptom of people with depression to lose interest and motivation in looking after themselves and their health. Even at mild levels, depression can adversely affect glycemic control and a person's ability to perform diabetes self-care. Anxieties may be triggered by the burdens of having a chronic disease and by diabetes-specific factors such as having to inject insulin and living with the threat of acute diabetic symptoms and long-term complications. Another revealing statistic is that diabetes is a leading cause of illness and death for people affected by schizophrenia-related disorders.
Increased Cost to Health Services
It has been found that people with long-term conditions are most frequent users of health services. Also a combination of a long-term condition/s and behavioural/mental health problems may lead to increased use of health services. This obvious increased cost and pressure on health services is further highlighted by international research which shows that co-morbid behavioural health problems increase the costs for long-term physical health conditions from 45 to 75%. As if these co-morbidities aren't already complex enough to add to this is the uncertainty as to who should be paying for these costs.
Need for Integrated Care
It is acknowledged that strong links between mental disorders and other chronic diseases do exist, not only with respect to their causes and consequences but also with respect to how to effectively manage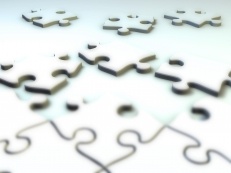 them. People who suffer from both diabetes and depression tend to have higher health care costs in primary care due to their multiple care requirements. Treating depression and other related mental health conditions such as anxiety with psychotherapy, cognitive behavioural therapy, medication, or a combination of these treatments can improve a patient's well-being and better enable them to manage their diabetes. One thing is for certain that improvements can be made by better integrating mental health support with primary care and chronic disease management programmes, with closer working between mental health specialists and other professionals. The problem has been – and continues to be in many countries – that health systems are not well prepared to deal with any chronic disease. A number of countries have developed, implemented, and tested a range of innovative and effective models of integrated care. A recent study by the WHO recommends the provision of holistic care that caters to the overall health needs of the person is the most efficient way of preventing and managing mental disorders and other co-morbid diseases.
How Can Diabetes and Behavioural Health Care Be Integrated?
Some clients entering behavioural health treatment may already know they have diabetes; their need to manage the disease may be a factor prompting them to seek help. However, other clients may have prediabetes or diabetes but not know it—their entry into recovery presents an opportunity to address their whole health. In a recent survey of people with type 2 diabetes and co-occurring serious mental illness, low levels of knowledge regarding diabetes were found particularly regarding diet. Given this lack of knowledge, behavioural health therapists can play an important role in conveying diabetes information and reinforcing important diabetes management behaviours. But therapists can only play a part if the systems are in place for inclusion of psychological or mental health input in long-term conditions management programmes. If you provide people with long-term conditions with advice and interventions the onset of mental health problems can be prevented. Equally referral to self-management support programmes should be available for people with existing long-term conditions and co-morbid mental health problems. Online therapy can be a useful way to empower patients and help them self-manage co-morbid conditions.
Indeed it has been recommended in the NICE guidelines (2006) that people with long chronic and co-morbid mental health problems should be targeted by service providers for referral to self-management support programmes such as evidence-based computerised CBT programmes like our online platform at SilverCloud as this is an efficient way to reach larger numbers of people in a shorter amount of time. SilverCloud recognise the need for online therapeutic programmes for the self-management of long-term conditions and co-morbid mental health conditions. We are committed to developing high quality evidence-based interventions for long-term conditions that have a focus on self-management and also psychological wellbeing which will include an online programme designed specifically for the self- management of diabetes and co-morbid psychological distress (including depression, anxiety, and stress).
We will be attending Commissioning Live on November 18th in Manchester. Please drop by our stand - number 095 for more information or a demo!