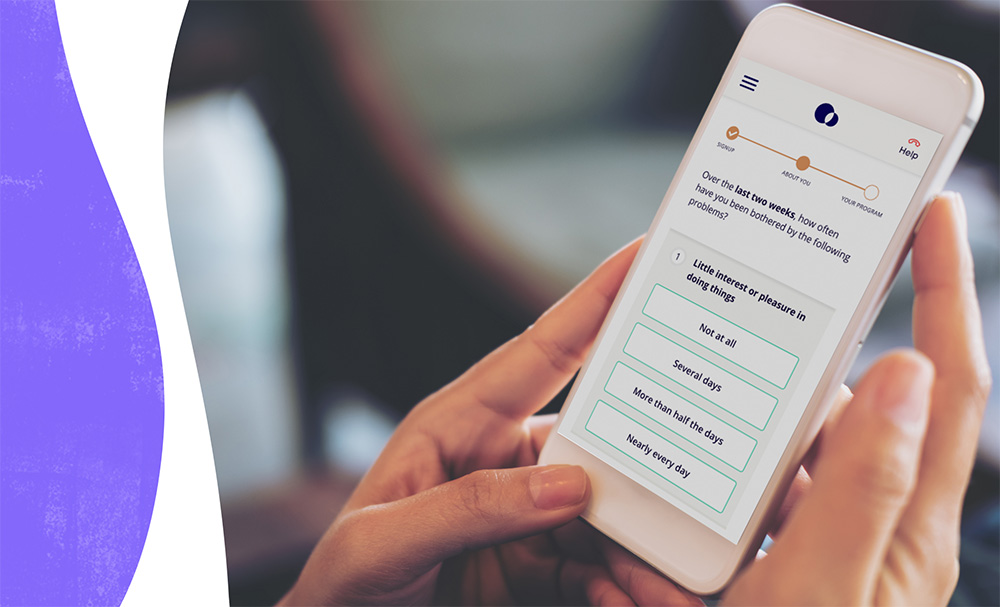 The use of technology to improve health outcomes has the potential to transform the face of the NHS. Digital technology provides services with new ways of delivering services more efficiently and effectively, as well as enabling services to implement new ways of working. Patients today have different views and expectations of both services and professionals and digital can be the bridge.
Traditional mental health
Historically mental health professionals have been reliant on face-to-face consultations in a service/clinic setting. These have challenges in themselves with high costs of providing the services, an increasing demand with a shortage of therapists and patient stigma stemming from attending the appointment. Mental health assessment and diagnosis are still largely based on subjective clinical judgements about symptoms and behaviour. Technological innovations are able to bring more objectivity and reliability to these processes of assessment, diagnosis and monitoring.
How does our digital solution differ?
Our digital solution allows patients to record their thoughts, behaviours and mood in real-time using validated measures such as the PHQ-9 for depression and GAD7 for anxiety. Patients can work through the validated programmes using their mobile phone, tablet or laptop device and over time share this information with a clinician. Patients using this technology become more engaged in their own care and clinicians can detect problems earlier. The system is continuously collecting data that can give additional insight into a person's behaviour and activities. For example, detecting subtle changes in sleep and activity patterns constitute important early warning signs of relapse and can prompt early intervention in depression by a clinician.
Why services are adopting digital?
There are a number of reasons to use this technology:
As our solution is online and can be accessed via a phone, tablet or a laptop, the programmes can be used by a patient who doesn't want to work with a therapist face-to-face.
Patients can work through the programmes at their own pace and feel more engaged which prevents drop-out and increases treatment satisfaction.
As talking therapies can have long waiting lists, using a digital solution can support these services during more demanding periods.
As the solution is online people in rural areas or who have difficult accessing traditional services can have instant access.
What is SilverCloud®?
SilverCloud by Amwell® (NYSE: AMWL) is a leading digital mental health platform, enabling providers, health plans and employers to deliver clinically validated digital health/therapeutic care that improves outcomes and increases access and scale while reducing costs. Developed in Ireland in 2012, the multi-award-winning digital mental health platform is a result of nearly 20 years of clinical research with leading academic institutions. Today, SilverCloud is being used by more than 500 organizations globally to meet their populations' mental health needs. Global experts have clinically proven the platform through fully randomized control trials and anonymized, real-world data from over a million SilverCloud users. The platform is a leader in the industry with its effectiveness, engagement and range of clinical programs that encompasses the spectrum of mental health needs.
If you would like further information about our digital solution or you would like to request a demo of the platform please click the link below: Request a demo.