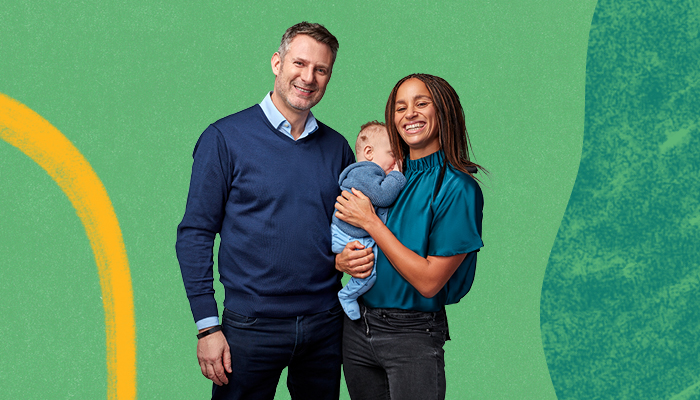 Mental health is a family affair.
When low mood and anxiety enter the family dynamic the overall costs can be high – both emotionally and financially. Families may struggle to support each other, leading to caregiver burnout or further distress in the family unit. According to the National Alliance on Mental Illness (NAMI), caregivers spend close to 32 hours a week – beyond typical care hours and routines - providing care to family members struggling with their mental health.
With our new family-based mental health programmes, SilverCloud is proud to now provide support to families from perinatal care through adulthood.
While there is no way to control the onset of a mental health crisis, it is important for family units to create safe spaces where members can express themselves without fear of judgment or retaliation. Children, young people, teens – and even their adult caregivers – often struggle with expressing their emotional needs and how they're feeling. Children may say they're "sad," but maybe they're lonely or tired – not all emotions are what they seem.
By using an Emotion Wheel, emotions can be better understood to express wants, needs, and fears.
When families communicate with each other and take time to listen and connect they foster an atmosphere of trust and communication – which is key to establishing good mental health and wellbeing routines.
Other ways to foster connections for improved mental health support for families:
Prioritise diet and exercise – play a game of tag, run a family 5k together, cook a healthy meal as a family
Make time to connect – plan a family game night, read a book together, be involved in your community as a family.
Put away the screens – put away phones, tablets, and electronic gaming systems during meal times or other family times
Establish bedtime or other routines – building routines together help children and young people feel in control of their surroundings.

And most importantly - Seek family mental health support when you feel it is needed.
SilverCloud Health is the world's leading digital mental health company, enabling providers, health plans, and employers to deliver clinically validated digital health and therapeutic care that improves outcomes, increases access and scale while reducing costs. The company's multi-award-winning digital mental health platform is a result of over 18 years of clinical research with leading academic institutions. Today, SilverCloud is being used by hundreds of organisations globally to meet their populations' mental health needs. Global experts have deeply validated the platform through full randomised control trials and real-world data from over half a million SilverCloud users. The platform continues to lead the industry with its effectiveness, engagement, and range of clinical programmes that encompass the spectrum of mental health needs. Learn more at www.silvercloudhealth.com.