Although it is not always clear, data structure several aspects of modern life; we use it to predict weather patterns, structure public transport timetables and it is also used within physical and mental health treatment to inform clinical decisions and best practices. Data is a valuable tool within the decision-making process for healthcare companies, and Amwell® recognises the importance of its research data in providing evidence-based wellbeing and behavioural health solutions and its effective digital delivery.
The SilverCloud® by Amwell® platform spun-out from Trinity College Dublin more than a decade ago and research is part of the company's DNA. We have conducted numerous research studies throughout the years across many different populations, settings, countries, and mental health presentations.
In total, 48,386 participants have participated in 12 research trials conducted by SilverCloud® in countries such as United States, United Kingdom, Ireland, and Colombia.
Research data is quite different from real-world data as there are robust controls associated with how the data is collected, utilized, and stored. Across all the studies we have conducted, patient and provider permission has been obtained to gather essential data on the effects of our interventions through a series of clinical trials for different programmes and across different sites.
In order to optimise the use of this information for future analysis and insights, data need to be appropriately stored, managed and analysed.
To establish this process, we have created a central 'data repository' that collates data from these trials and allows us to examine broader clinical research questions that would not be possible to answer through a single trial. This includes direct comparison of clinical efficacy of SilverCloud programmes across different settings and contexts and using the greater statistical power of a larger dataset to understand more about how different groups of participants respond to our programmes.
In this blog, we will give a brief overview of what a clinical research data repository is, why it was developed and its key benefits. Further, we will also cover some main challenges and best practices associated with maintaining a clinical research data repository.
What is a Data Repository?
A data repository is a virtual storage entity that helps with the consolidation, segmentation, and management of datasets. It can be thought of as a library that manages and stores different datasets for analysis, distribution, and reporting. The SilverCloud platform clinical research data repository houses data gathered from different clinical research trials including participant demographic information, what programs they used and their scores on validated clinical questionnaires, which provides a consolidated, clinical view of each participant's records to aid further analyses and insights as seen in Figure 1.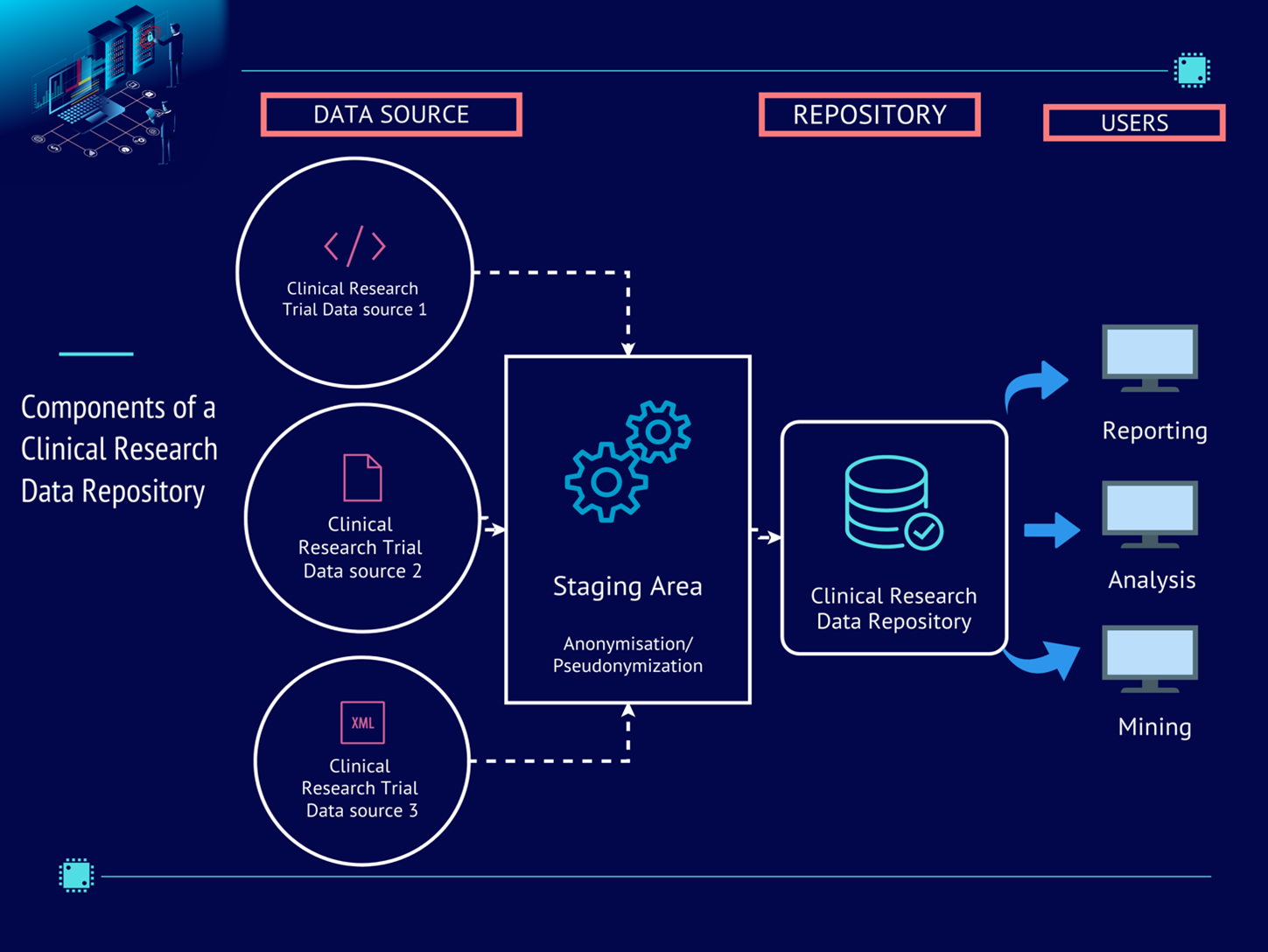 Figure 1. Components of clinical research data repository
Benefits of clinical research data repository
The Amwell® research team has conducted various clinical research trials using different programmes in different contexts; this gives us custodianship of data from these trials and responsibility of maintaining it appropriately and securely. In most of these trials, participants give permission for their data to be re-analysed for similar purposes and aggregating this data across trials can allow further insights to be made at scale. The clinical research data repository offers a consolidated space to store data critical to the team's operation, helping to fast-track decision-making based on key clinical insights.
There is immense value in storing and analysing data, offering a robust approach to generating insights, recommendations, and innovation, rather than simply relying on anecdote and instinct. The investment required to create and maintain a clinical data repository as part of our broader clinical data management can enhance clinical research decisions due to a range of features:
Centralization allows easy and fast data analysis and reporting because the data is clustered together and centrally organised for easy use by the research team.

Data managers have an easier tracking time because the repository is compartmentalized, meaning that queries and issues identified by researchers can be rapidly resolved.

Data is preserved and archived allowing reproducibility of analyses and accurate record-keeping.

The repository provides a source to access several years of historical data, ensuring that insights are derived from one common source, enhancing data quality and reproducibility.
Data Security and Compliance
The implementation of a clinical research data repository offers many benefits, but also includes several challenges that must be managed to avoid data security risks. Some challenges associated with clinical research data repository include:
Data centralization: while offering quick and easy access to all clinical trial data for researchers, centralization also means that in the case of data breach, unauthorized users would also access all data more readily, than when data were previously stored across various individual trial sources.

Third party infrastructure: Implementing a data repository in a cloud infrastructure such as MS Azure, Google Cloud etc. is quite easy, but the biggest downside is that research participant's record will be located inside service provider's infrastructure which requires robust security measures and policies.

Data compliance: data handling and transfer of data between researchers based in different geographical locations requires additional consideration around data privacy compliance, particularly with the use of health records covered under privacy laws such as GDPR in Europe and HIPAA in the United States.
Data protection and information security is core to research operations at Amwell®; each research study goes through an ethical approval process, and we seek explicit consent from participants involved to use their data for purpose of analysis. Inherent in this process is also ensuring that the terms of participation (e.g., data contributed participants, their rights and our responsibilities around this) are made salient through a detailed patient information leaflet. The safeguarding of data related to participants in our research studies is extremely important to us, and each study is also assessed by the research team and chief information security officer to mitigate against and avoid data security risks.
Clinical research data repository best practices
Engaging in best practices is a key priority in the implementation of the clinical research data repository to ensure good data security. As noted above, there are challenges associated with this process, but we have worked to establish best practices regarding the generation of the data repository to ensure it remains both useful and secure. Here are some best practices considered during the implementation process of SilverCloud clinical research data repository:
Engaging all high-level stakeholders (e.g., clinical trial leads) during the repository's development to understand the detailed information about each distinct clinical research trial and data protection and security stakeholders (chief information security officer, external data protection officer) to ensure good data security practices.

Understanding the consent of participants in each clinical research trial to establish procedures for data handling, transfer, and retention.

Designing the data repository as an ongoing system as growth is inevitable, to optimise processes for adding new data.

Adopting automated ways of data cleaning, processing, transformation and uploading to ensure data quality and reduce the chances of error.

Implementing thorough data anonymisation and pseudonymisation processes for data security.

Creating a "data dictionary" for each of the clinical research data to help researchers easily use and understand the variables in the data.

Developing a 'ReadMe' file for researchers that gives a detailed explanation of each stage of implementation during the data repository development.
Conclusion
A secure approach to data, along with good data management is imperative for Amwell® research to effectively centralise, store and analyse the ever-increasing data obtained from our clinical trials. Implementing a comprehensive access point and rules to enable only authorized users to securely access, analyse and transfer data efficiently will help Amwell® researchers gain novel insights to improve the efficacy of our programmes for all.