At SilverCloud Health our product is always evolving. Put simply this means that we strive to incorporate the latest technologies into our platform to meet the changing needs of our clients. In this post we are delighted to announce some significant updates in our latest product release.
New Features:

Availability of Therapist led live text chat*
Therapists can now schedule live chat sessions in the communication section of the client review page.
Quick and easy to schedule via a calendar tool
Therapist has the control to start the conversation, not the client
All 'live chat' sessions are recorded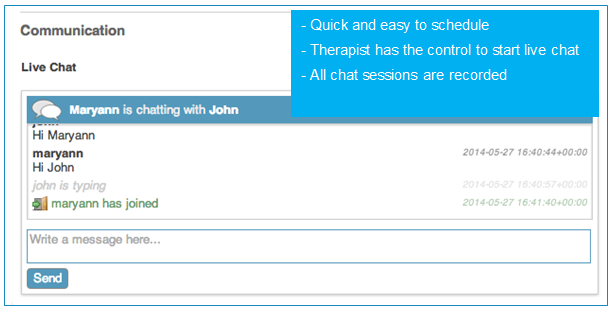 *If you are an existing SilverCloud Health Client please contact us to activate this feature.
Enhanced Outcome Measures
Optimised functionality for client measures completion.
New visually appealing layout and buttons for easy and intuitive completion of measures

Range sliders feature informative labels and scales

Clients can view all of their completed measures to review progress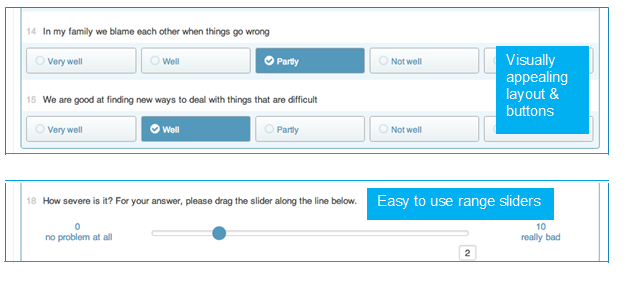 Supporters Outcome Measures Page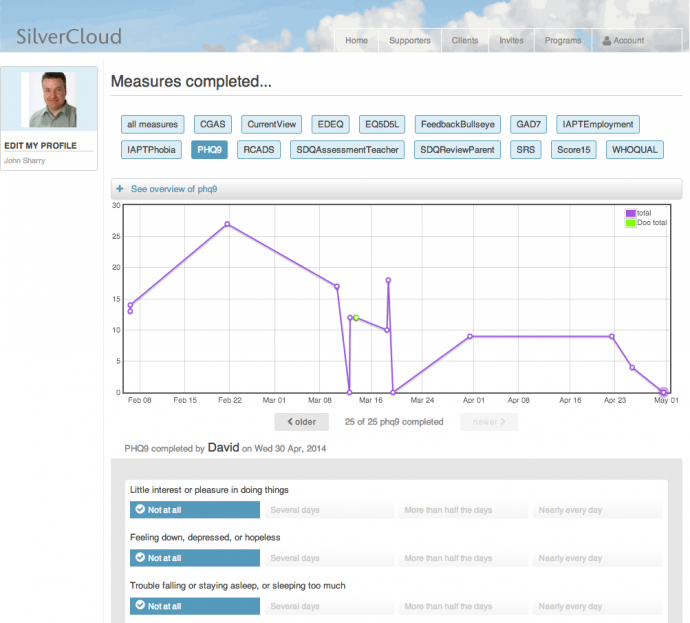 Supporters can now view measures for all of their clients in one place.
Includes charts of outcome measures
Ability to scroll through completed measures for all clients
Enhanced Data Export Functionality
Administrators can export all measures data for a set time period to meet reporting requirements for example, the IAPT minimum data set.
Multi-device Improvements
As part of our commitment to make our platform as accessible as possible we have introduced a new responsive homepage for our depression programme, ensuring optimal viewing across all devices.
Platform Performance Enhancements
At SilverCloud Health we work hard to achieve the optimal delivery of our platform to end users. In this release we have implemented the latest versions of web technologies to enhance platform reliability and robustness.
Why not contact us today to find out how SilverCloud could benefit your organisation: info@silvercloudhealth.com