The Minister for Research and Innovation Seán Sherlock TD today (Wednesday) announced the awarding of €5.7 million to support 50 new enterprise-academia research partnerships through the Irish Research Council's (IRC) Enterprise Partnership Scheme.
The funding of 50 new awards this year marks the 10th year of the Enterprise Partnership Scheme and the engagement of 250 companies. These awards, granted to students and fellows on the basis of excellence, demonstrate how this Scheme engages enterprise, not just in collaborative research activity, but also in the skills development of future higher education graduates.
The 50 awards being made involve research in key areas such as - Big Data and ICT, Nanoscience, Energy (Wind & Marine), Drug development and pharmaceutical processes, Road Safety and Suicide Prevention.
Announcing the funding, Minister for Research and Innovation, Seán Sherlock TD said:
"this Scheme provides researchers with the opportunity to gain valuable first-hand experience in a commercial and organisational research environment, while also providing enterprise with access to an exceptional pool of high-calibre researchers."
The Minister went on to say that he is
"pleased that the Scheme has seen a consistent increase in the number of SMEs engaging in collaborative research with academic institutions, and that this year are almost double that from MNCs".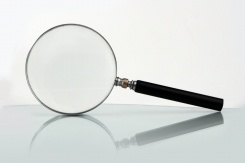 Dr. Eucharia Meehan, Director of the IRC indicated that, "the objective of the Scheme is to build an expertise-driven research landscape where early stage Researchers emerge with relevant enterprise experience to increase employability and knowledge of applied research in commercial contexts. The IRC is committed to enabling more engagements between researchers and enterprise, thus delivering on their true potential, and the Action Plan for Jobs".
Ken Cahill, CEO of SilverCloud Health (the 250th company to engage on this Scheme), an innovative Irish online health & wellness e-therapy platform commented that the Scheme will enable them to
"extend our already established research in online delivered healthcare, build our traction in new international markets, and further position Ireland to be a leading player in the technology and healthcare sector".
In speaking to the benefits for Intel, now marking their 25th Anniversary in Ireland and their long standing engagement on the Scheme, Christopher Murray said: "We have partnered with academic institutions all over Ireland on industrially relevant, leading edge research projects while building relationships with high calibre graduates which are needed to continue our success into the future."