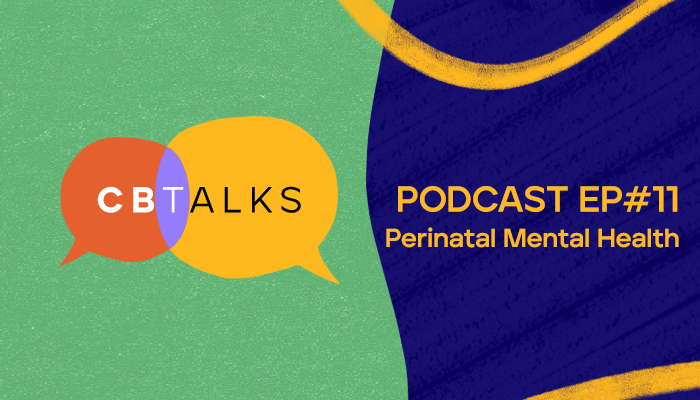 Mental illness is an umbrella term that addresses a myriad of different struggles within the processes of the brain. However, some mental health issues are less well-known than others, like perinatal mental health. This is a struggle that is quite common but not commonly addressed, and it is important to draw more attention to this serious struggle.

Perinatal mental health problems occur during pregnancy or in the first year following the birth of a child. Perinatal mental illness affects up to 20% of new and expectant mums and covers a wide range of conditions. In the UK in 2019, there were 712,680 births registered, which means around 140,000 mums, in addition to other caregivers, could be experiencing perinatal mental health issues each year. Often, perinatal mental illness is reduced to "postpartum depression" but deals with more than just depressive episodes after giving birth. Those who experience mental illness during and after pregnancy are also susceptible to anxiety, eating disorders, and OCD. These struggles can adversely affect the mum and other caregivers and the children themselves.


Therefore, the scale of perinatal mental health is significant and requires prioritized and immediate help when it is identified. It has been highlighted within the NHS Long Term Plan as an area for further development and investment. The NHS projects that, by the 2023/24 period, at least 66,000 women with moderate to severe symptoms of perinatal mental illness will receive adequate care for their mental health. However, as we know, the number of births and mums in the country is much higher than 66,000. Therefore, everyone must have resources to best care for mums and their children.
Lack of social support and fear of stigma are two contributing factors that prevent women from receiving adequate care for perinatal mental illness. Unfortunately, because perinatal mental illness is not frequently discussed socially, women face an uphill battle to find appropriate care.


Berkshire Healthcare NHS Foundation Trust provides combined mental health and learning disabilities services, working across Berkshire. There are several specialist services within the Trust, including a perinatal team. The team focuses on educating and providing resources to address perinatal mental illness. They provide advice, an online network, and more intensive care through their Community Mental Health Teams. In the latest episode of our CBTalks podcast 'The Role of Mental Health in Perinatal Care', our host Jorge Palacios, Senior Digital Health Scientist at SilverCloud Health chatted with Sarah Sollesse, Step 2 Innovation and Service Delivery Improvement Lead, and Jess Harper, PWP Team Lead at Talking Therapies Berkshire.

This episode explores the importance of addressing perinatal mental illness and helps shed some light on a more obscure topic in the mental health arena. It is important to stay on top of mental health, especially when it intertwines so closely with others' wellbeing. To stay informed and learn about addressing perinatal mental illness, listen to CBTalks' "The Role of Mental Health in Perinatal Care."