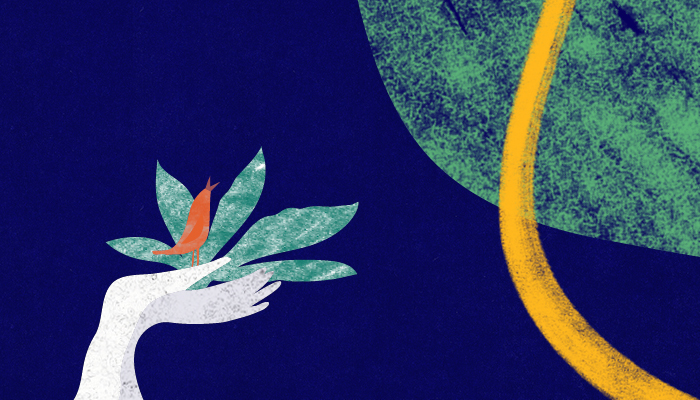 Nowadays, we're finding ourselves working in an era of hyper-connectivity, continuous change, and ongoing disruption. Workplaces play a crucial role in the overall state of employees' mental health and wellbeing. Work environments can give teams the opportunities to feel inspired and productive, but they can also lead to anxiety, stress, burnout, and more. Given that no organisation is immune to these potential risks, employers need to continually address and measure mental health challenges in the workplace.

Today's work environment has created a need for practical tools and strategies to help employees work effectively and avoid common pitfalls such as burnout. With most adults spending the majority of their waking hours at work, it's imperative to be doing so in a comfortable and safe environment.

McKinsey & Company reported that one in three people feel that returning to office environments has negatively impacted their mental health. Management teams and employers need to begin asking themselves why that is.
Key Considerations for Measuring Mental Health in the Workplace


Here at SilverCloud Health, we address key considerations and proactive strategies for organisations across the board in our webinar, "Why Measurement Matters in Workplace Mental Health & Wellbeing and What to Measure."

Our team joined together to present thought-provoking questions and discuss the importance of measuring and monitoring mental health in the workplace. Here are some of the critical topics addressed in the presentation:
The challenges to measuring wellbeing in the workplace
Why measurement is important amongst teams
How to develop an integrated measurement strategy
Key considerations for workplace mental health measurement
After the webinar, we presented attendees with a survey to measure relevant questions related to mental health in the workplace. We asked three questions.
1. "Does your organisation currently measure workplace wellbeing?" A little over half (51.5%) of respondents answered yes.
2. "What is your organisation's biggest challenge to measuring workplace wellbeing effectiveness?" Many responded that there were no key performance indicators to adequately measure the effectiveness of the wellbeing strategy, or that the strategy was too new to measure how wellbeing had changed.
Finally, we asked, "How would you describe your organisation's approach to measurement?" Respondents reported operational reporting as the main function for measurement, but over twenty percent admitted their organisation did not currently measure wellbeing. From these responses, it is clear that current wellbeing strategies in the workplace could benefit from a refresh.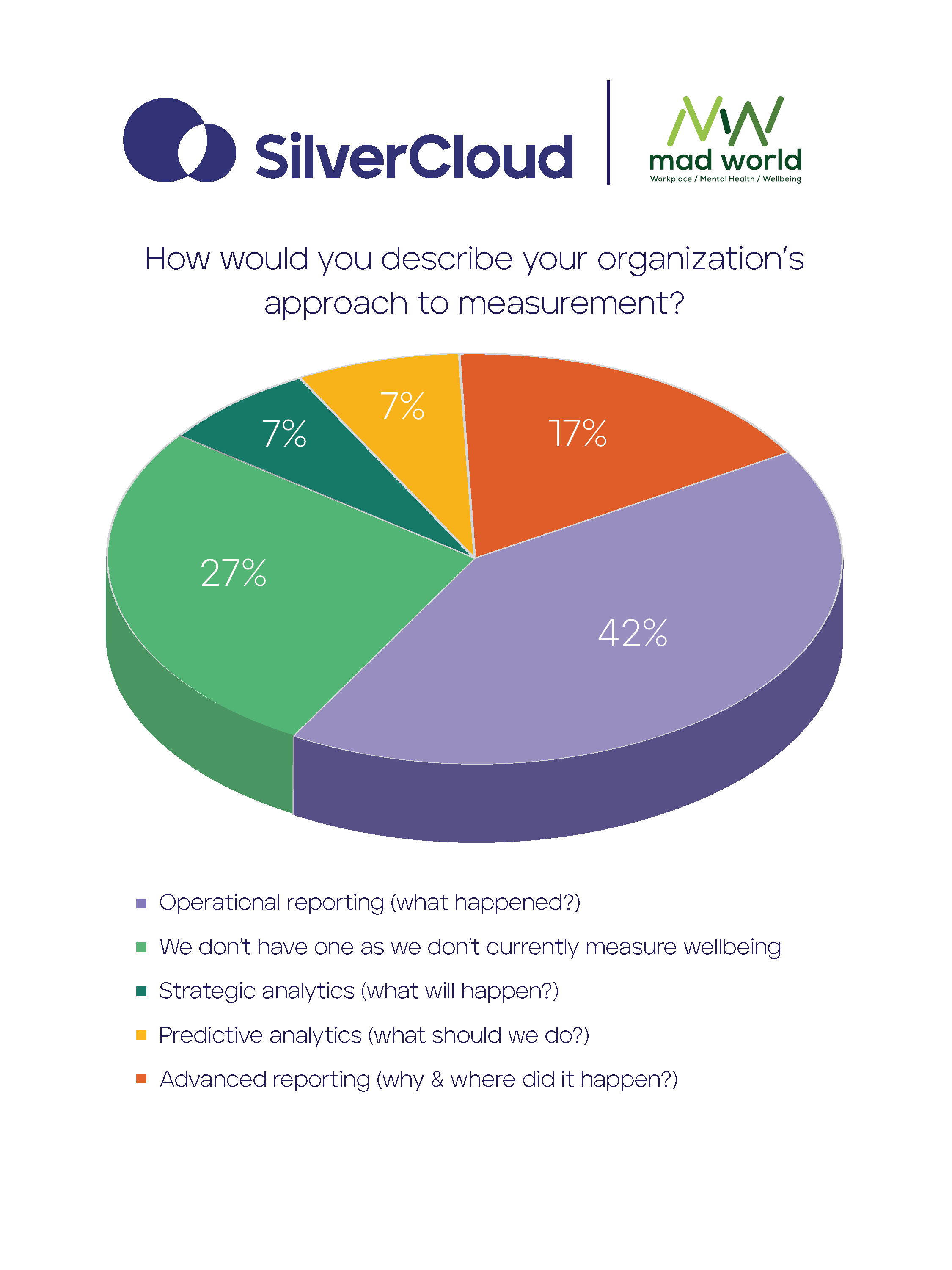 Our webinar provides more in-depth detail about why measuring workplace wellbeing is crucial in developing a holistic and insight-driven mental health and wellbeing strategy for your team. Watch SilverCloud Health's Webinar to gain a true understanding of wellbeing measurement in the workplace and how you can take actionable steps now to support your organisation and employees.