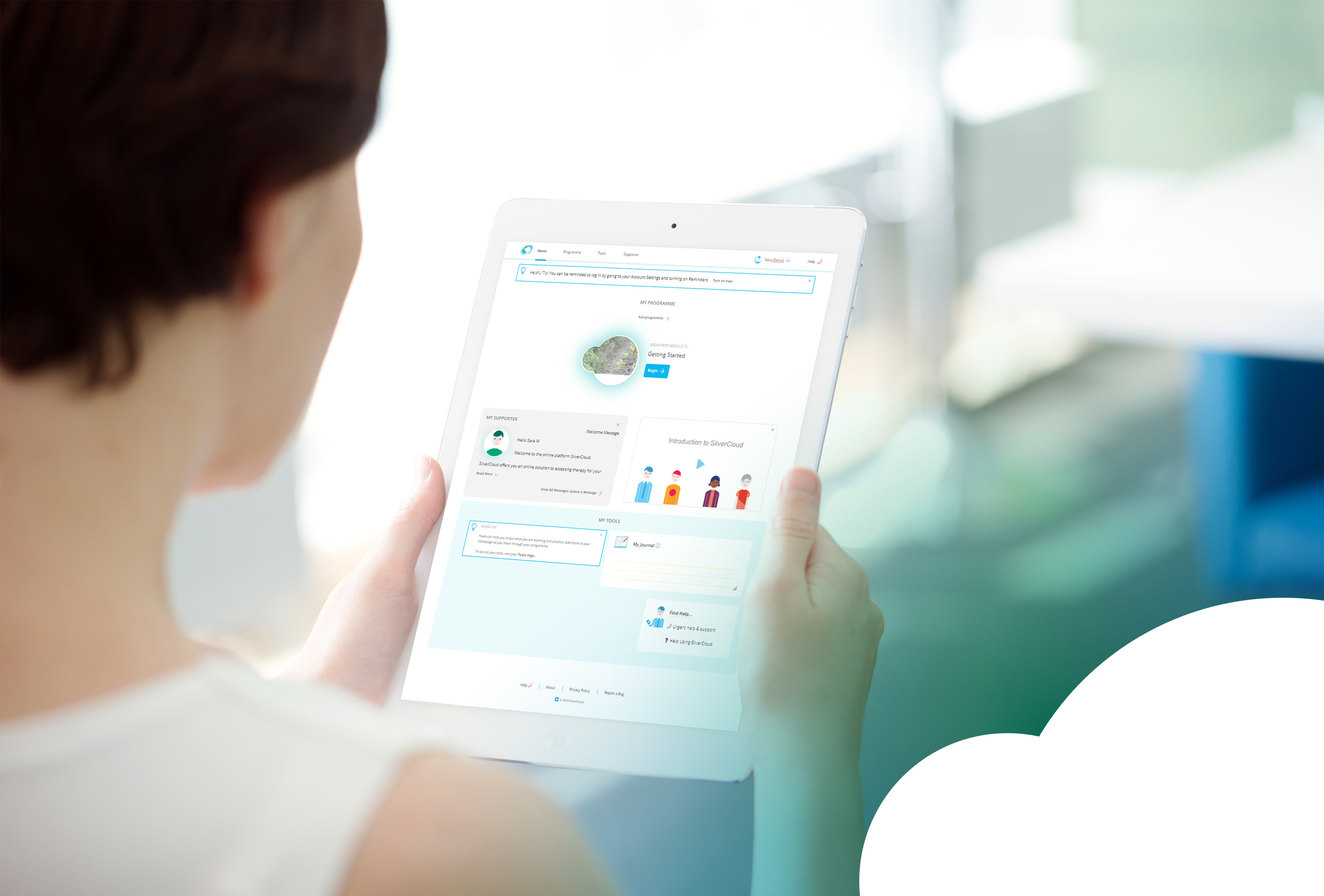 Psychological interventions are increasingly being delivered online. To date there is a vast body of research supporting the efficacy of such interventions in treating symptoms of depression and anxiety.
Despite the positive outcomes associated with internet-delivered cognitive behaviour therapy (iCBT) programs, there remains a large proportion of patients who do not complete the full course of their treatment.
In terms of online treatment sessions, patients are typically considered to have dropped-out if they attend less than 6 reviews. In online treatment, a review is equivalent to a face-to-face appointment, whereby the therapist checks in on the patient's progress so far and offers support and guidance. When a patient has not logged on to the online platform since the previous review, it is considered that they haven't attended.
In light of the established efficacy of iCBT, little is known as to why patients continue to drop-out of treatment. We must begin to address the issue of attrition to ensure that each patient coming through an online treatment program is given the best opportunity possible to achieve maximum gains.
Research has found that supported treatments, whether from a professional or trained volunteer, yield more positive outcomes for patients. Support during treatment can encourage program completion; with simple actions such as sending reminders resulting in improvements in adherence and overall treatment outcomes. If we consider support to be a key step in encouraging engagement with online treatments, then the role of the supporter becomes even more fundamental to patients with low levels of engagement.
The first step to improving engagement is to adopt support behaviours that are proven to do so. Deadline flexibility, alliance bolstering, psychoeducation, self-disclosure, task reinforcement, task prompting, self-efficacy shaping and empathetic utterances are behaviours typical to supporters of online interventions. However, the latter four behaviours are the only ones correlated with module completion. These behaviours are found to positively reinforce progress and independence regarding treatment content and its real-world applications.
Task reinforcement relates to behaviours that reinforce exercises already completed by the patient.
Task prompting involves prompting the participant to work on an exercise while expressing an interest in their progress and future results.
Self-efficacy shaping refers to behaviours that prompt and reinforce the patient to spontaneously engage in the health promoting behaviour they have learned.
Empathetic utterances are writings that attempt to convey understanding for the patient's suffering, frustration or life situation.
To effectively support low-engaging patients who are at risk of dropping-out of treatment, it is necessary to adopt these engagement nurturing behaviours. Often, it is the case that when patients don't log on to the platform between online appointments they receive sub-standard reviews. It is not good enough to simply point out that they haven't logged in or send a templated response because at this point the patient requires encouragement and guidance most.
Supporting low-engaging patients can be difficult but it is not an impossible task. Developing and enhancing these supportive behaviours begins with the training offered to supporters. Training supporters to acknowledge what the patient has done so far, affirm what they have achieved, ask exploratory questions, make suggestions and encourage patients to progress and share are far better methods of encouraging treatment completion than highlighting their low-engagement.
About the Author
Kate Lawler is a Trinity College Dublin psychology graduate, who will be pursuing a Masters by Research in March 2019. She has a particular interest in internet-delivered cognitive behavioural therapy for depressive and anxiety disorders and will continue her further study in this field, exploring the subjective experiences of patients who drop-out of online treatment. She is currently working as a research assistant psychologist at SilverCloud Health. She is involved in a large-scale randomized controlled trial investigating the effectiveness and cost-effectiveness of iCBT for depression and anxiety disorders in the Improving Access to Psychological Therapies Programme. She is also part of a team carrying out research in the area of personal recovery and the self-management of symptoms in Bipolar disorder. In the past, Kate has worked as a support group facilitator at Cuan Mhuire rehabilitation centre and has extensive research in the area of child development due to her time working in the TCD Infant and Child Research Lab. In the future, she hopes to become a Clinical Psychologist.