Earlier this year it was noted by in a Pulse article that Improving Access to Psychological Therapies (IAPT) services were becoming a victim of their own success. Because of their achievement in reaching large numbers of patients, they have unfortunately been finding it increasingly challenging to keep up with the demand for their services. Chris Eldridge Director of Operations at Mayden, the brains behind the patient management software IAPTus, recently gave a presentation on the reasons behind this supply/demand problem and the possible solutions to it. More and more referrals are being made to IAPT; in fact 1.1 million new referrals were received by IAPT between 2013 and 2014. That's an increase of 21% on the number of referrals made between 2012 and 2013. There are variances in Did Not Attend (DNA) rates across different IAPT regions but according to IAPTus on average 22% of all IAPT sessions across the whole country are DNA'd or cancelled by the patient.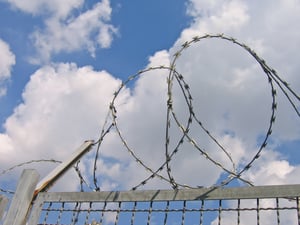 IAPT Service Provision – the current state of play
Whilst it is positive that more IAPT referrals are being made the fact that approximately 123,000 people waited longer than one year for IAPT treatment is concerning. This is particularly so in light of the fact that a key priority of the IAPT programme is to reduce waiting times and achieve greater access to services in order to maximise the benefits of early intervention. According to IAPT guidelines waiting time targets are 30 days. The reality is that the longer a patient spends on a waiting list the more likely they are to DNA. This results in a vicious cycle – the longer the waiting list times the greater the likelihood of DNA's causing decreased capacity which in turn leads to longer waiting times. Depression and anxiety are some of the most common mental health conditions in the UK - around 3.2 million people suffer from either depression or anxiety and IAPT is currently treating around 23% of that 3.2 million. Surely there must be a cost effective way to treat more patients through IAPT thus reducing waiting times to acceptable levels?
IAPT Treatment Delivery
Last year 95% of IAPT interventions was delivered through telephone and face-to-face therapy. Using telephone and face-to-face therapy means that you can only treat more patients by increasing the number of therapists, which incurs considerable costs. In his talk Chris pointed out a revealing statistic- that just 34,000 of 2.2 million or 2% of all IAPT appointments used online therapy/Computerised Cognitive Behavioural Therapy (CCBT) in the last year and yet there are massive waiting lists. CCBT is one step of the IAPT stepped care model recommended in the NICE guidelines to address mild to moderate presentations of common mental health conditions such as anxiety and depression. Of the approximately 5 million people who suffer from depression every year about 80% of these cases are at the mild-to-moderate end of the spectrum so don't have a need for face-to-face therapy and can be ideally treated through CCBT. Whilst online therapy arguably isn't suitable for every patient the figures show it is being majorly underutilised.
Underserved Patient Groups
There is a clear gender divide in terms of IAPT service provision – 65% of IAPT referrals in the last year were for females. This is a concerning number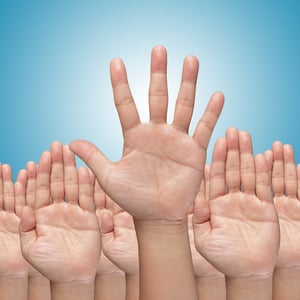 given that UK suicide rates amongst men are almost double the rate of suicides amongst females. Depression and anxiety are key risk factors for completed suicides, perhaps we can achieve more in meeting the needs of men in particular. For instance, it has been noted that an additional obstacle to attending face-to-face therapy encountered by men is the lack of availability of counselling appointments outside of standard work hours. Men are less likely to take time off from their busy work schedules and tend to have a greater fear of stigma. Men also tend to favour more anonymous and more autonomous forms of therapy such as online therapy where they do not have to talk to a person face-to-face and can feel more in control and empowered to manage their condition. Online therapy seems like the perfect solution in this instance where it could be used to serve an existing portion of people who are not currently being treated by IAPT.
Why Aren't More IAPT Services Using Online Therapy?
Services have traditionally delivered treatment through face-to-face therapy and these are most familiar to them. When services receive new funding they tend to respond by simply adding more therapists which does not necessarily increase efficiency. There seems to be a lack of awareness amongst some IAPT providers of the efficiencies that online therapies can achieve. This lack of awareness makes service providers uncertain about the reporting capabilities of an online system and whether or not it could meet the strict protocols around IAPT minimum data set reporting. Another reason is that until recently when options like SilverCloud Health became available there was very little choice when it came to proven, cost effective online therapy.
There are currently over 85 IAPT services using the patient management and reporting system IAPTus which can be used at every point of the patient's journey from recording referrals right through to minimum data set reporting. It can be integrated with a variety of online therapy programmes, one of which being SilverCloud who they have worked closely with in developing this integration. However, before IAPTus was developed there was no way to integrate the work done during online therapy, to the patient management system and accurately report the IAPT minimum data set. But now data from online platforms such as SilverCloud can be easily copied to the clinical record on IAPTus. 64% of all IAPT referrals we're recorded in IAPTus over the last 12 months, for online delivery of therapy through solutions such as Silvercloud this could achieve 100% reporting capability.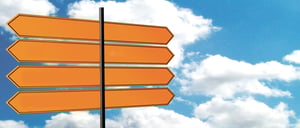 Reasons to use online therapy
When it comes to the enormous benefits online therapy can bring to mental health provision the figures speak for themselves – based on current data IAPTus estimate that if just 10% of an IAPT service's therapists delivered their treatment online this would lead to an increase in capacity and an approximate saving of £45,000 for an individual service. Berkshire Healthcare who are a partner of and use the SilverCloud platform to deliver treatment is presently saving on average 450 clinical hours per month.
Some of the main benefits are:
Treats more patients in a shorter amount of time – our platform allows you to engage with up to 6 times more service users than in a face-to-face environment.
Reduces waiting times.
Just as effective as face-to-face therapy – no deterioration in outcomes.
It offers greater patient choice and is more flexible to fit in with people's increasingly busy lifestyles.
Increased engagement rates - clinical trials with SilverCloud Health's online platform showed 3 times increase in user engagement which helps reduce DNA's & increase recovery rates.
We think there is by far enough evidence to suggest that IAPT services need to utilise more types of service provision. Online therapy should at least be considered and trialled by IAPT services and mental health providers as a way to both cater for different patients groups like men who are presently underserved by the system.