Employee engagement in a pandemic
As we head towards the end of 2020, the COVID pandemic is still playing a big role in our lives. It's had a huge impact on mental health and on wellbeing at work and its impacts have meant that maintaining high levels of employee engagement have rarely been harder.
The pandemic has left many of us dealing with the upheavals of working from home, isolation from colleagues, family and friends, and worries about home schooling and vulnerable loved ones. Working from home, remote working, or much-changed working patterns has meant that many of us spend a lot of time starring at our computer screens throughout the day and the boundaries between our home life and work life have become blurred.
This has left its mark on employee wellbeing and employee engagement. It has made it much harder for employees, teams and organisations to keep in touch and to have the normal, day-to-day interactions that provide us all with so much support, intellectual stimulation and a sense of being part of a community at work. It has also put strains on the commitment that some employees have felt towards their work with perspectives and priorities shifted by COVID and its impacts.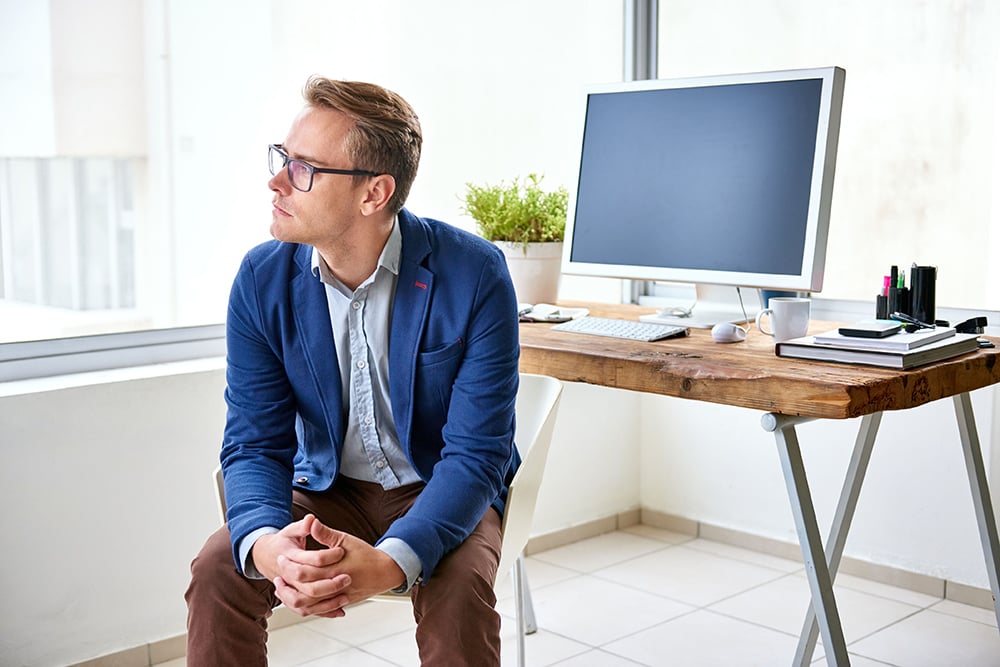 Why should we care about employee engagement?
We know that employee engagement is important for performance and productivity, the attraction and retention of talent and for the day-to-day wellbeing of employees at work. It is the link between the organisation and the individual – it is the glue that binds the vision, mission and goals of an organisation with its people.
Employees who are engaged with their work and feel engaged with their employer are more committed to its success and go the extra mile to help it to succeed. Achieving high levels of employee engagement is not a 'nice to have', it is critical to the success of the organisation.
Learning from the best
Despite the challenges the pandemic and remote working presents, there are things we can do as individuals and as organisations to help each other at this difficult time; not just to get through the pandemic but to thrive and to cement strong employee engagement.
We are seeing some excellent practice being developed and implemented by many organisations who are working hard to create a more wellbeing-focused culture to support their employees and to maintain or increase their employee engagement. Much of this excellent work is focused on developing more effective employee engagement strategies, which we know are more difficult to implement at a time when employees are not in the office and much of our face-to-face work is done through a screen. But it can be done.
We have captured some of this good practice in our checklist: How to build a culture of wellbeing. Here we set out some of the things - some of them simple, small steps - that organisations and individuals can take, which can make a big difference. We are encouraging all organisations to look at these ideas and to try to build them into their working culture, to build and sustain a working environment in which employers provide the right structures and support, whilst employees have the space and information to make better, healthier decisions for them. The checklist is relevant for all organisations at all times but the pandemic throws up specific challenges and requires specific solutions.
Top tips and hints as we all respond to COVID
We know that often the taking of small steps can make a big difference to our mental health and overall wellbeing and can help improve employee engagement. Making time and space for our mental health is critical all the time, but especially as we deal with the extra pressure and worries of this pandemic and as we all strive to achieve a healthy work-life balance.
Below are five tips and hints that managers and leaders could adopt in their teams to support their colleagues with their mental health whilst strengthening employee engagement.
1. Managers should continue with team meetings and look to change them up
As well as the usual style of meetings – now mostly if not solely done now via Teams, Zoom etc. – managers should try to make some of these more informal with different team members taking the role of chair or facilitator and asking each member of the team to tell the group about one thing they have done that week for their own wellbeing. Sharing these ideas can not only help individuals with their own health but also improve the links between team members and between employees and the organisation.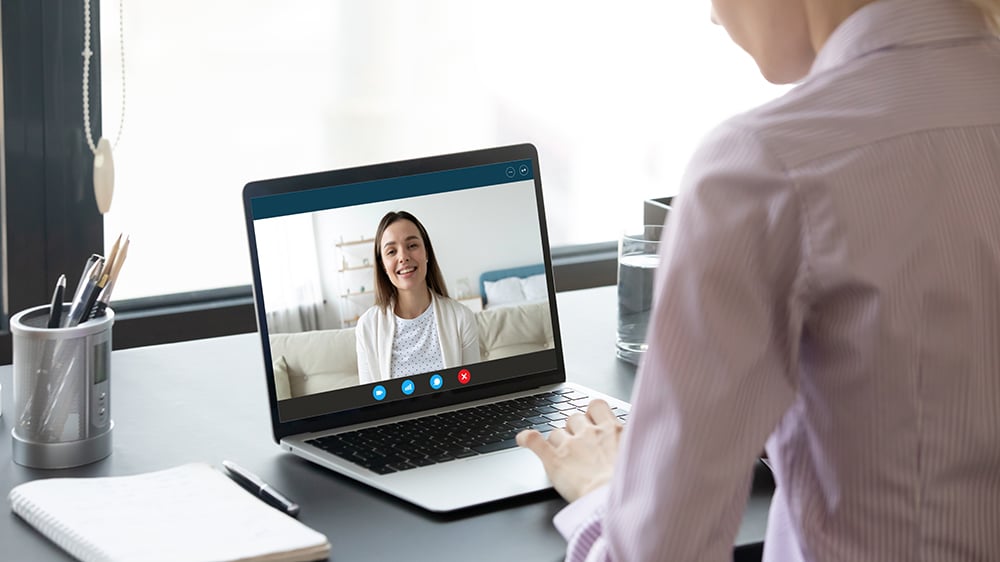 2. More of some kinds of meetings can really help
This is a time when employees would value more team and company meetings not fewer. The chance to see colleagues more regularly – something we are all missing by being away from the office/our usual place of work – would be welcomed as would bigger company-wide meetings that allow senior leaders to share updates, news, plans for the future, celebrate successes (big and small) and ask for questions and comments from employees. Being able to offer this sort of platform to employees and to show them you are listening to their feedback can be very powerful.
3. Talk about emails and switching them off
A long-term solution to 'email overload' and its impact on work-life balance is something that many organisations are exploring. Developing an email policy that sets out the formal expectations of employees and managers on when emails should be sent, received and how quickly they need to be responded to, is now being considered best practise. But without that, managers can still make a positive difference. They should use this challenging time when employees often feel tied to their laptops and phones at home to relax expectations and be clear that everyone needs time to switch off from emails and make clear when that is. Operating a 'no emails after 6pm unless in an emergency or if it's unavoidable' is a great way to start.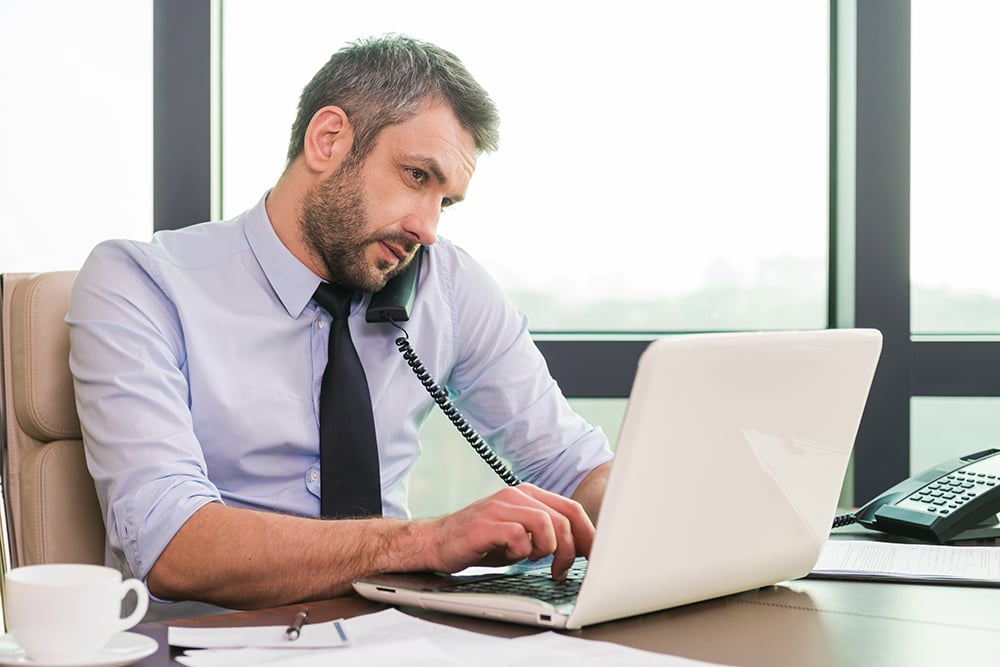 4. Ask everyone to make some time for themselves every day
Managers and organisational leaders should encourage everyone to make some time every day to do something that is just for them. It may be taking a walk in the fresh air each morning; a proper break for lunch with some time away from their desk and computer, perhaps reading a book or listening to music; or something as simple as taking a break every hour for a cup of tea or glass of water. These small actions can make a big difference to individuals' wellbeing but also the act of being encouraged to undertaken them by their employer can provide a feeling of being valued and supported for the employee. More valued people are often better-performing, more productive people.
5. Pick up the phone to say thanks and 'are you ok?'
In these days of home working there is so much time spent looking at the screen and answering email and attending virtual meetings. This is a good time for managers to pick up the phone and speak directly to a team member just to say thank you for all that person is doing and to check in with them and ask: 'are you ok?'. This simple act of gratitude and concern for the employee's wellbeing, can throw up lots of important conversations but also provide another way of showing that the organisation cares about its people.
Next steps
For those in leaderships roles within organisation or working in people and HR roles, we know there are lots of things you can do to support your employees and foster a healthy and supportive workplace culture. Doing this can make a big difference to your levels of employee engagement.
There has never been a more important time to engage with this agenda and to improve your employee engagement. Downloading the checklist How to build a culture of wellbeing could be the first step to helping your employees at this crucial and challenging time.
We believe it can really make a difference and as well as being the right thing to do, it will prove to be good business, with increased employee engagement leading to benefits in retention and recruitment, as well as happier, healthier, motivated and productive employees. We hope this will be the true legacy of the pandemic; organisations embracing the need for a more wellbeing-focused culture where their employees can thrive.