Telehealth solutions have evolved from simple mediators of communication to providing innovative and effective care delivery models for health systems. One of the most recent additions to the telehealth ecosystem is online-delivered programs for behavioral health issues. The effectiveness of some online solutions, such as Computerized Cognitive Behavioral Therapy (cCBT), have gained empirical support as effective treatments of mental health problems and as a means to increase access to services. However, at present, there is no "gold standard" outlining best practice in the development and implementation of online programs in behavioral health in the United States.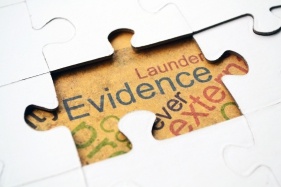 In the absence of guidelines or standards for online-delivered programs in behavioral health, clinicians must seek guidance on what can be considered an effective and high quality online program. In face-to-face therapy, best-practice guidelines advocate for the integration of evidence-based practice i.e. implementing interventions or therapies which research has shown to be effective. Evidence-based practices allow providers to offer high quality interventions through the integration of scientific evidence, clinical expertise and expert opinion. In addition, evidence-based practice considers the perspective of the client, patient and the caregiver. According to the Substance Abuse and Mental Health Services Administration (SAMHSA), evidence-based practice allows for the provision of services, which "reflect the interests, values, needs, and choices of the individuals served".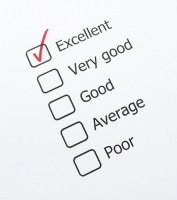 SilverCloud Health is a global provider of online behavioral and mental health and wellness solutions. As thought leaders we propose that when developing "Gold Standard" online programs for behavioral health, several criteria must be fulfilled to ensure that the programs are satisfactory to healthcare policy makers, providers, clinicians and patients. Some of these criteria would certainly include the 6 points discussed below:
1. Include evidence-based and empirically supported content
The content should be developed from the evidence-base, particularly with regards to the components known to effectively promote behavior change.
2. Deliver effective clinical outcomes
Outcome measures with a strong evidence base for validity and reliability should be incorporated to provide information regarding the effectiveness of a program, and to alert clinicians to treatments, which may be ineffective or harmful.
3. Be delivered on robust, engaging, secure and responsive technologies
Online programs should optimize engagement through interactivity, personalization and social support to improve the likelihood of favorable outcomes.
Additional functionality to tailor programs to meet the specific needs of the service user and incorporate human support have also been shown to reduce dropout and improve outcomes.
HIPPA compliant security measures should also be put in place to protect confidential information.
4. Incorporate Subject Matter Experts' (SMEs) clinical expertise
SMEs clinical expertise and knowledge of specific conditions or approaches is another key ingredient to the development of evidence-based online programs.
SMEs should ensure that theoretical grounding is maintained and provide guidance on content development and the repurposing of clinical interventions for online delivery to ensure favorable outcomes.
5. Be patient-centric and involve users
Service users should be involved in the testing stages of online programs to provide an insight into user experience and challenges that they may face while using the program, improving acceptability and usability
6. Undergo research and evaluation to support its effectiveness
The rigorous testing of online programs will continue to inform the development of a gold standard and statutory guidelines.
Research methods appropriate to complex programs such as those recommended by the Medical Research Council should be applied to account for the complexities of online programs and facilitate the systematic development and delivery of an effective high quality intervention.
Qualitative research should also be conducted to gain an insight into users' experiences and to identify the helpful and hindering aspects of the program
Randomized controlled trials should be conducted to provide an accurate measure of effectiveness
It is clear that, in order to cope with the increased demand that is being placed on health care services in the U.S., it is necessary to find alternative health care solutions. The development of online programs that are considered to be gold standard and shown to be clinically effective can help to meet the burden of demand and reduce occurrence of readmissions in health care. SilverCloud Health is a global provider and thought leader in online mental health and wellness and has proposed the aforementioned attributes that can compose a Gold Standard.