World Mental Health Day takes place on October 10th this year and the theme is, Mental Health for All Greater Investment – Greater Access. Everyone, everywhere.
This is particularly important given the impact of the coronavirus pandemic on people's mental health, as well as the ability of mental health services to deliver care under new restrictions. While mental health issues and demand for services are increasing a significant number of people will not seek help. Stigma and negative connotations around mental illness remain significant barriers to accessing care.

Public health campaigns and observance days like, World Mental Health Day are important to stimulate conversations around mental health. A vital part of the conversation to end stigma is the sharing of experiences of mental health issues. To mark World Mental Health Day, we spoke to two people who have used SilverCloud digital therapy. Asking them to reflect on what spurred them to access help, their experience, and their message for others.
An Anonymous and Personalised Toolkit
The following is a summary the interview, you can listen to the full interview here.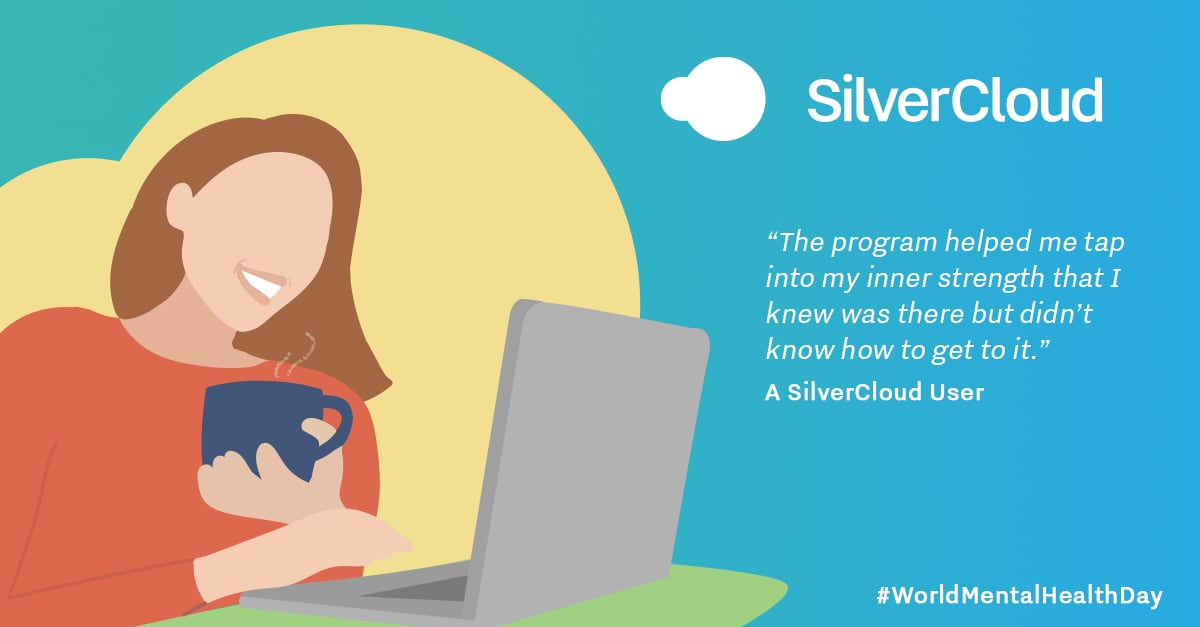 "I liked the fact that it was anonymous, so I contacted SilverCloud. It was the best thing I could have done for myself because the counsellor got in contact with me immediately and I explained my situation to her. I think the thing that helped the most was, besides the fact that she was totally non-judgmental, she didn't push anything on me she just said, this is the programme, you can go through it at your own pace, you don't have to do it every day. You can do it 5 minutes here, 5 minutes there, whatever works for you and there are a lot of tools in there.

It made all these feelings that I was feeling, it made them real. Not just things that were going around in my head, out of control and it really helped me to write those things down and then to go back and look at them again.

I found the anger management module had a lot of tools that I could use. Like the downloads for the mp3, the breathing module helped a lot, and I used that a lot and then the mindful walking, I'm a walker I've always exercised my whole life and the walking helped me then to sort things out and take a deep breath and enjoy something other than what's going on in my head.

The programme kind of helped me to tap into that inner strength that I kind of knew was there but I didn't know how to get to it. It helped me kind of unleash that so that I could overcome that rough patch that I was going through. And I made it through it just fine.

I just think that the anonymity of it combined with the fact that you have tools at your disposal that you can use or not use whatever works for you. You can't lose, you have nothing to lose. Looking into it you have everything to gain.

My message to others would be, that we're all human and we're not superhuman beings and we shouldn't let our pride or ego, or shame keep us from asking for help. And help, from SilverCloud especially, is so easily obtained because all you need is a phone or a computer.

You can't let the stigma of mental health keep you from getting help because in my opinion mental health is just as important as your physical health. "

Listen to the full interview:
Accessible Tools to Manage Anxiety
The following is a summary of the interview, you can listen to the full interview here.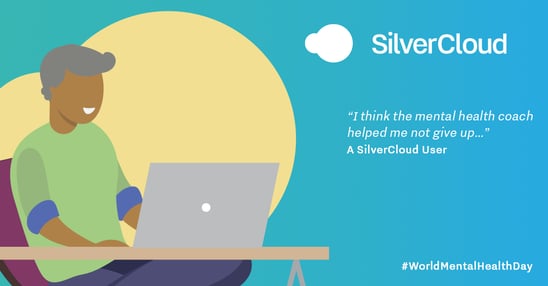 "I knew that anxiety was something that I should deal with, but I never really felt like there was a good way for me to deal with it. But then I stumbled upon SilverCloud, actually I think I saw an ad for it on Facebook, so I went and signed up for it. It fit into my schedule really well, so I didn't have to make and keep an appointment with somebody. I could do it on my own time, it didn't cost any money so that was good.

It really gave me tools to recognise what was going on in my mind that helped trigger my anxiety. And then once I understood what was going on automatically, actually just an understanding of what's going on, I think is helpful. But beyond that SilverCloud gave tools that helped me develop strategies to help combat those thoughts that trigger anxiety as well as lessen the anxiety and meet demands in my life that trigger anxiety. In a way that didn't make me feel so anxious.

The mental health coach helped me, not give up and decide that I wasn't wasting my time. There was that encouragement to keep going and actually complete the programme.

SilverCloud's a free service so anyone who thinks they might be suffering from any level of anxiety about their life should give it a try.

I had no idea that there was access to these kinds of programmes worldwide, and I think that these kinds of programmes are very important to mental health worldwide.

I accessed SilverCloud before COVID happened so that was not a concern of mine but certainly now that would be an additional concern of mine. Just having to be in the physical presence of yet another person. So being able to do this programme at home, on my time, without having to pay for it would be a wonderful service to anybody in any country around the world."
Listen to the full interview: