How Trinity College Dublin supported 5,000 students who struggled with their mental health
Trinity College Dublin (TCD) has enjoyed a successful decade-long relationship with SilverCloud to help meet the huge increase in demand it has experienced from its students for mental health and wellbeing services.
In that time, around 5,000 students have received SilverCloud support and TCD has received overwhelmingly positive feedback from its staff and students. The two most accessed programmes have dealt with the issues of anxiety and depression.
Organisation
Industry
Scale
5,000 students have used SilverCloud® by Amwell® programmes in the last decade
Programmes
Space from Anxiety
Space from COVID-19
Space from Depression
Space from Positive Body Image
Space for Resilience
Space for Sleep
Space from Stress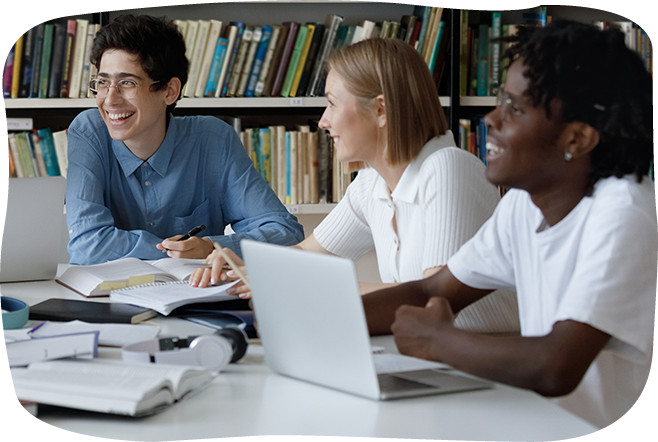 The Challenge
Universities and other education providers have been at the centre of a mental health crisis affecting young people. Students face multiple pressures and have in turn been looking to their universities, colleges and schools for more help. At the same time, these education providers have faced squeezed budgets but still shifting expectations that they will do more to support their students, whilst public health services are often creaking under the weight of unprecedented demand for mental health support.
Students face an extraordinary combination of pressures which can lead to serious mental health issues. These include academic, financial and future employment worries, alongside the stress of moving away from home, making new friends, possible homesickness and loneliness in a new town or city and the peer, lifestyle and body image pressures that are often amplified by social media.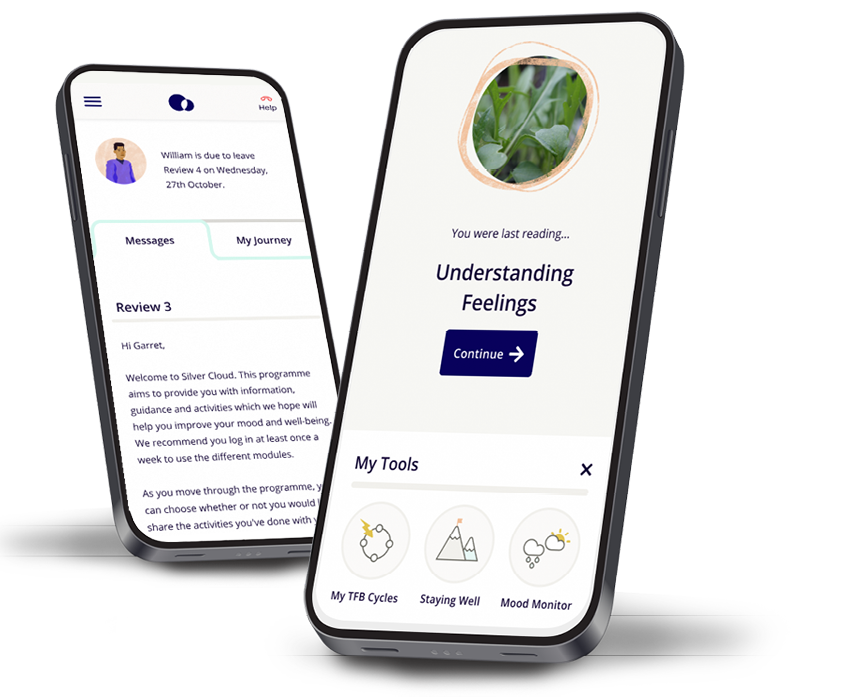 The challenge TCD Student Counselling Services (SCS) faced was to try and meet the increasing demand from its students for counselling services in creative and innovative ways with resources that have not kept pace with that increasing demand. Their work with SilverCloud® by Amwell® was a big part of their strategy - seeing the platform as complementary to their face-to-face counselling and other counselling services, not a replacement for them.
One of the great advantages for TCD, when working with SilverCloud® by Amwell® , has been that the platform provides students, who would not usually connect with TCD SCS, the opportunity to seek help in a low-key, private way from the comfort of their own home on their own mobile phone, tablet or laptop. The students have valued the flexibility of the platform so they can engage at their own pace and in their own time without any pressure.
The Solution
TCD SCS supports over 2,000 students each year across their academic journey
Since 2016, student numbers in the college have increased by 5.2%. while demand for counselling services has risen by nearly 21%.
The TCD-SilverCloud® by Amwell® relationship began in 2010, with online support playing a key role in the Trinity wellbeing strategy. The inclusion of SilverCloud® platform has helped TCD SCS in several ways:

Providing low-intensity support for students who don't need counselling but who could benefit from help to develop improved coping strategies and ways of preventing their issues from getting more serious.

Increasing accessibility of TCD Counselling Services for students who are either unwilling or unable to attend in person – sometimes because of the barriers of stigma, disability or practical and logistical issues, including those related to lecture timetables, the student's home location or their caring or employment commitments.

Removing some of the barriers to help-seeking, by allowing students to contact TCD in a way that feels more comfortable for them - this sometimes leads to students accessing face-to-face services if this is needed.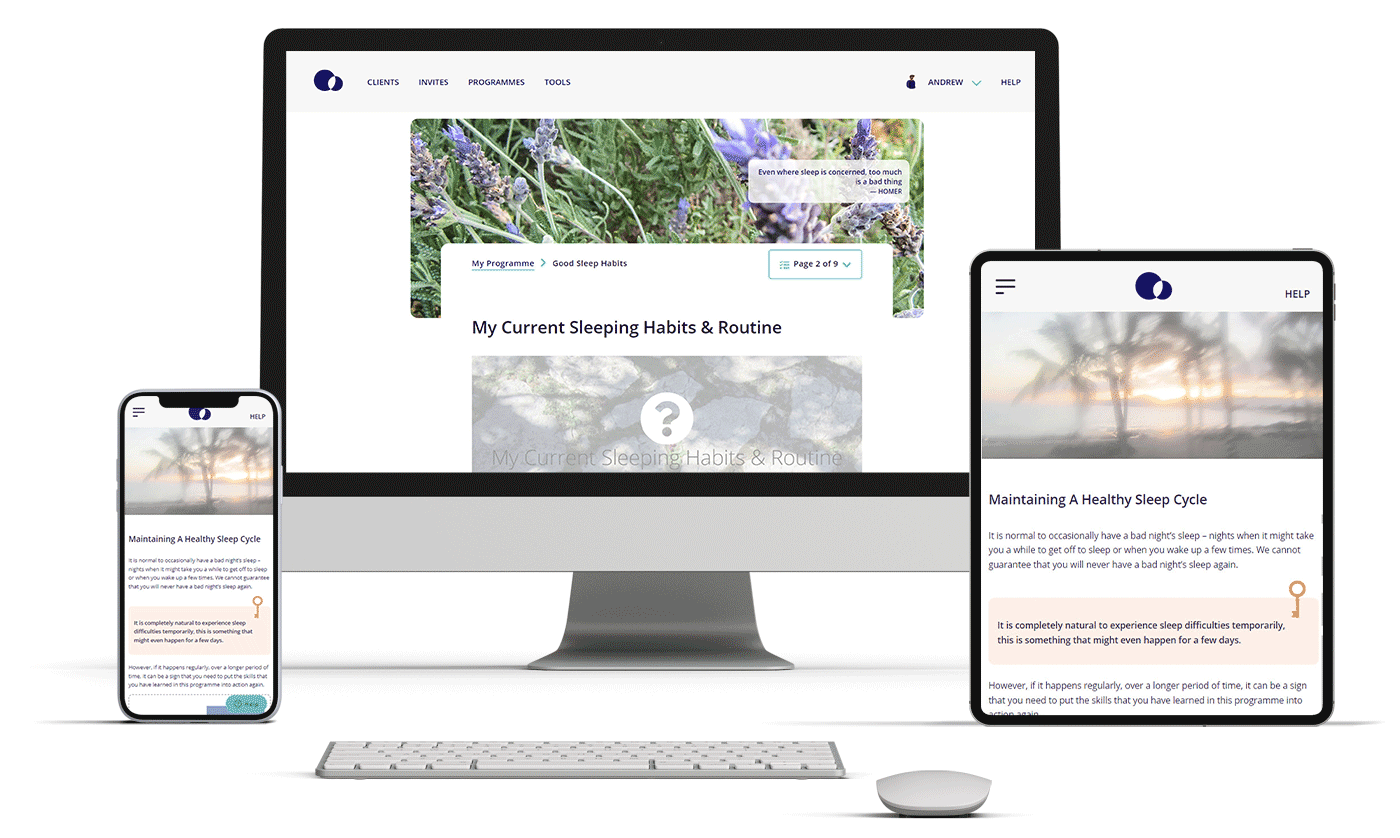 In short, the SilverCloud® platform brought a clinically robust (with nearly two decades of clinical research and case studies to prove it works), convenient and confidence-building solution to the table, helping to reduce barriers for some students in seeking support and helping others to access further, more intensive support as required.
SilverCloud® programmes are used across multiple pathways as part of a digital first approach and can be embedded as part of other digital initiatives. It has developed over time as a treatment option that can be used as a standalone or in addition to in person therapy as happens at TCD. The design and development of the SilverCloud platform was done by researchers at TCD in conjunction with Parents Plus and the National Digital Research Centre.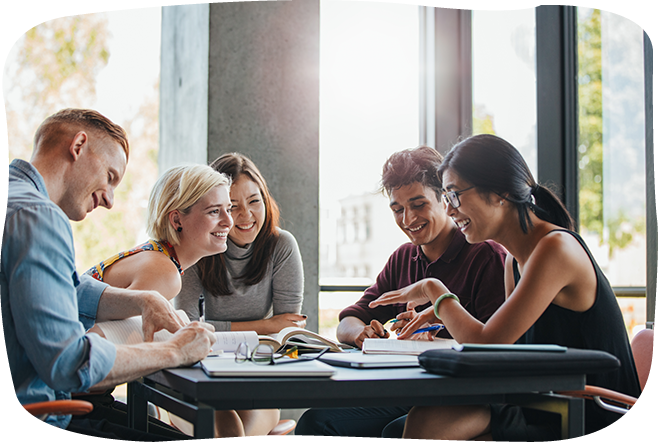 The Outcomes
Approximately 5,000 TCD students have used SilverCloud® programmes in the last decade.
Amwell® offer a digital solution to complement the existing TCD's face-to-face support, as well as other solutions. It improves accessibility and reach into the student body and can be upscaled much more quickly and efficiently than face-to-face therapy in response to peaks in demand as happens at various points during the academic year (such as in the lead up to exams) or in response to external pressures, such as the COVID pandemic. It has been seen by TCD as providing great value alongside its face-to-face services.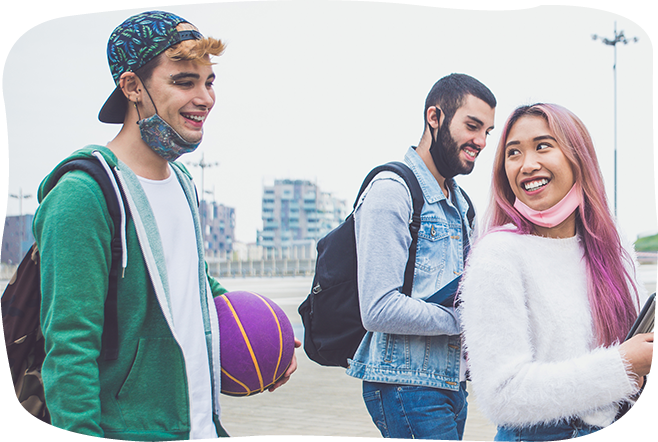 Throughout the pandemic, TCD SCS had to move all services online, including counselling, due to lockdown restrictions. TCD are now seeing students being more engaged throughout their usage of SilverCloud® programmes in comparison to before COVID. Not only has there been an increase in the number of TCD students using SilverCloud® programmes during COVID, but engagement (including total time spent, number of logins, and the time spent per login), has also increased during this period.
Satisfaction and feedback from using the SilverCloud® platform is a key metric for success and evaluation. Across TCD's use of SilverCloud® programmes,
96% of users found the modules interesting 96% to them

94% of users felt that the modules were relevant to them

93% of users found the modules helpful to them in some way

94% of users fed back that the programme they were using is supporting them to make progress towards their goals
96% of users found the modules interesting 96% to them
94% of users felt that the modules were relevant to them
93% of users found the modules helpful to them in some way
94% of users fed back that the programme they were using is supporting them to make progress towards their goals
Over the last 12 months TCD has also seen a significant improvement in clinical outcomes (measured using PHQ-9 questionnaire).

The number of students experiencing severe mental health issues (debilitating their ability to engage in functional and occupational activities) has decreased by 9% after using SilverCloud® programmes.

Furthermore, the number of students experiencing minimal mental health issues has increased by 21% after their usage of SilverCloud® solutions suggesting that a large proportion of students with mild to moderate mental health issues have improved.
The two most accessed programmes have dealt with the issues of anxiety and depression: Space from Anxiety followed by Space from Depression.
In 2019, TCD also offered the Space from Stress and Space for Resilience programmes as unsupported options, which meant there was no limit to the numbers who could use it.
More than 500 students took up this offer in the first semester it was available.
The feedback that TCD received from staff and students has been consistently positive.
TCD Staf
The TCD counsellors were initially sceptical about the idea of providing support online but now it is seen as a core part of the TCD student service. It is seen as clearly distinct from counselling and therapy but with huge value of its own. TCD have also found the SilverCloud® by Amwell® team to be highly responsive when it comes to answering queries or listening to suggestions.
TCD Students
SilverCloud® by Amwell® offers a new way for students to get support and increases TCD's accessibility to new cohorts of students who are in great need, but for whatever reason will not access traditional services.
TCD consistently receive positive feedback about how important students find it to be able to engage at their own pace and that the content feels relevant and applicable to their situations.
For some students, SilverCloud has been the way they have come to the university's attention and they told TCD that they would never have accessed services in person were it not through SilverCloud.
After 10 years of offering the SilverCloud® platform to our clients, it is now an integral part of our service model. Our clients consistently tell us that these programmes are relevant and helpful. The SilverCloud® by Amwell® team is consistently responsive to our needs.
Chuck Rashleigh,
Counselling Psychologist
"I started with SilverCloud® programmes which worked really well for me. I was very nervous about engaging with counselling and SilverCloud® programmes allowed me to do it at my own pace. Having someone online helped keep me accountable and I felt that someone was there for me, the exercises went some way to help me day to day. Ultimately my counsellor on SilverCloud referred me to the counselling service but I don't think I would have referred myself because it felt overwhelming."
"I was glad to have (the SilverCloud® platform) as something which kept me aware of my mental health and trying to keep on top of looking after it."
"I liked having my 'mentor checking in with me through the SilverCloud® platform and giving her updates, in a way it's like an emotional / mental health diary and the modules she suggested were always relevant."
"The online tool was very good. I liked how I could see my progress and revisit different techniques."
"I think it's an amazing resource and although at times I found it difficult to motivate myself to use it, it helped to break down a lot of things for me."
What is the SilverCloud® platform?
SilverCloud® by Amwell® brings over 18 years of clinically-backed research and digital innovation into the hands of its users, whether they're patients, employees or students. Empowering individuals to better self-manage mild to moderate mental health conditions and their wellbeing.
The aim of coaching alongside SilverCloud® programmes is to support engagement, personalise the experience, and to escalate to additional care when necessary.