How Nottingham Trent University empowered 1,800+ students with mental health & wellbeing support
Organisation
Industry
Higher Education
Programmes
Students at NTU have accessed 26 SilverCloud® by Amwell® programmes, including five that are designed specifically for students.
The four programmes with the greatest usage at NTU were:
Space from Depression and Anxiety
Space from Anxiety
Space from Stress
Space from Depression
Other programmes that received the most usage focused on positive body image, social anxiety, sleep and mindfulness.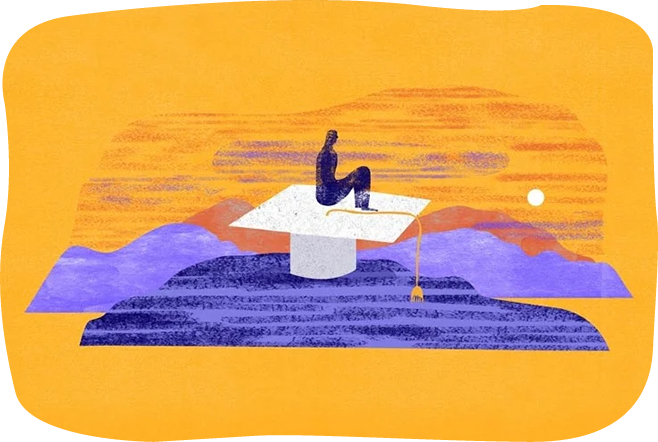 Highlights
NTU were early adopters of SilverCloud® programmes – in 2015.


The programmes were offered as part of a wider health and wellbeing offer, not embedded within the counselling team services.


Students encounter the programmes independently and are signposted to them by NTU staff and through an extensive communications and marketing campaign.


There has been good take up across NTU, with over 1,800 students using the SilverCloud programmes.


Feedback from the students has been overwhelmingly positive with 85%+ finding the programmes interesting, relevant and helpful.


The university is pleased with the impact the implementation of SilverCloud platform has delivered, including reaching more students and offering a broader range of options to students who need mental health support.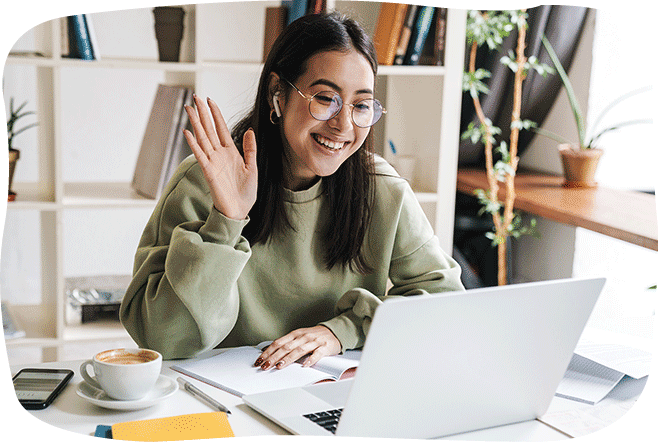 Context
Nottingham Trent University has over 35,000 students, including 29,000 undergraduates. In line with general society and widely reported statistics within higher education, there has been an increase in the number of students at NTU seeking help with mental health concerns. The most common issues, again in line with the general public, are related to anxiety and depression.
There are specific mental health concerns that arise with students at NTU, as with other universities.
These include academic stress, transition issues, (such as leaving home for the first time), the challenges of living with others, and the pressure students can feel in relation to their future employment or life plans.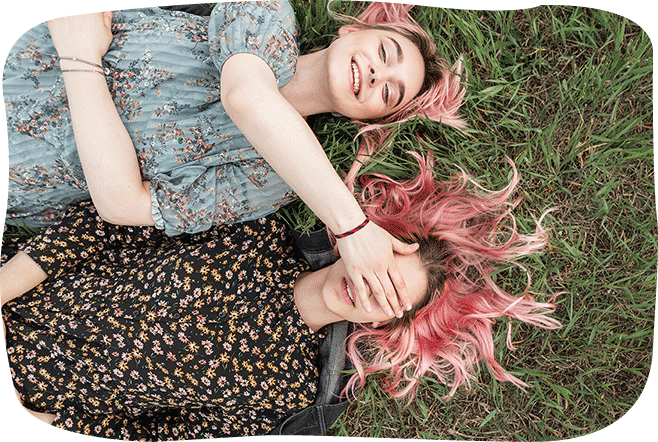 As well as facing these issues as they encounter university life, students bring with them any existing issues and mental health history. Although COVID has clearly presented students and universities with exceptional challenges and had led to significant changes in the student experience of university. NTU went to online learning in March 2020. It is difficult to confidently discern the full impact of the pandemic on students.
It is clear however that universities, including NTU, have been facing significant, rising demand from students for mental health and wellbeing services, requiring higher education institutions to consider how best to support their students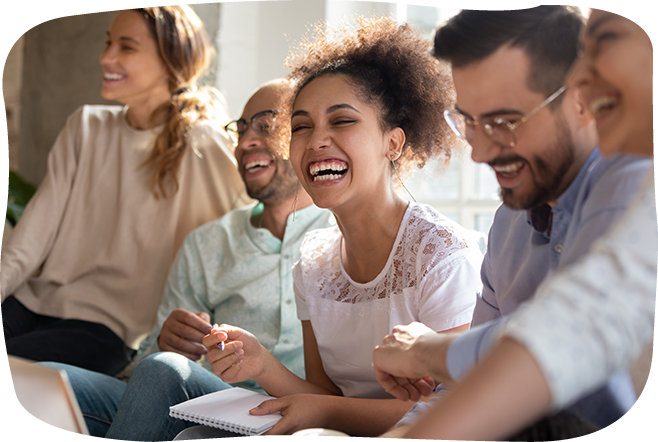 Challenges
As well as facing increased demand from students for support with mental health issues, NTU faced the challenge of how best to meet the existing demand from their students. Before it implemented a digital solution through SilverCloud® platform, all support to students was delivered through appointments and required face-to-face contact with NTU staff.
There was a gap in the NTU offer to students – not just to help manage capacity and resources – but to have a stepped model to help students access the appropriate support for them at the appropriate time.
Some students needed low intensity interventions and did not always need face-to-face therapy. Such low intensity support was not part of the NTU offer. At the same time, there were students who did require more intensive, face-to-face support, who were waiting for an appointment.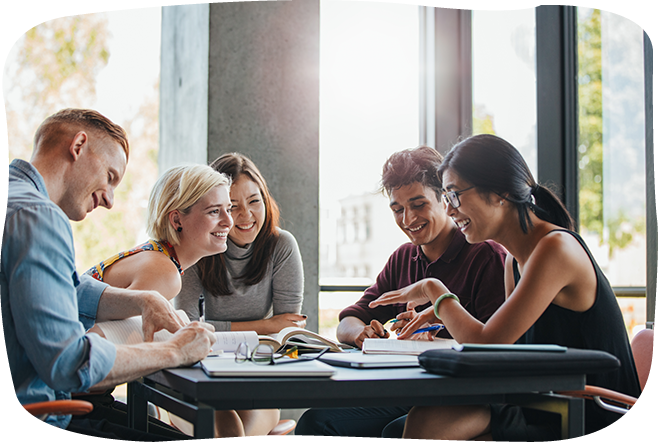 Some students were reluctant to access support services, especially as they required them to have some face-to-face or telephone contact with the student counselling team. The absence of an unsupported, online, self-service option was thought to put some students off accessing any support at all.
In line with the challenge of mental health services across the NHS and in other settings, there is still a stigma for individuals in reaching out for mental health support. This can be driven by societal pressures and not wanting to be seen to be failing or inadequate, but it can also be based on a misapprehension that their issues weren't serious enough to warrant formal support. It was common for students to feel that they just needed to 'get on with it', or that others have worse problems than them and they should not make a fuss. This produced a barrier between the student and the help they needed.
This combination of factors meant that NTU were looking for ways to reach all students, recognising that different routes were needed for different students with different needs. A one size fits all model – based on face-to-face support only – wasn't going to work.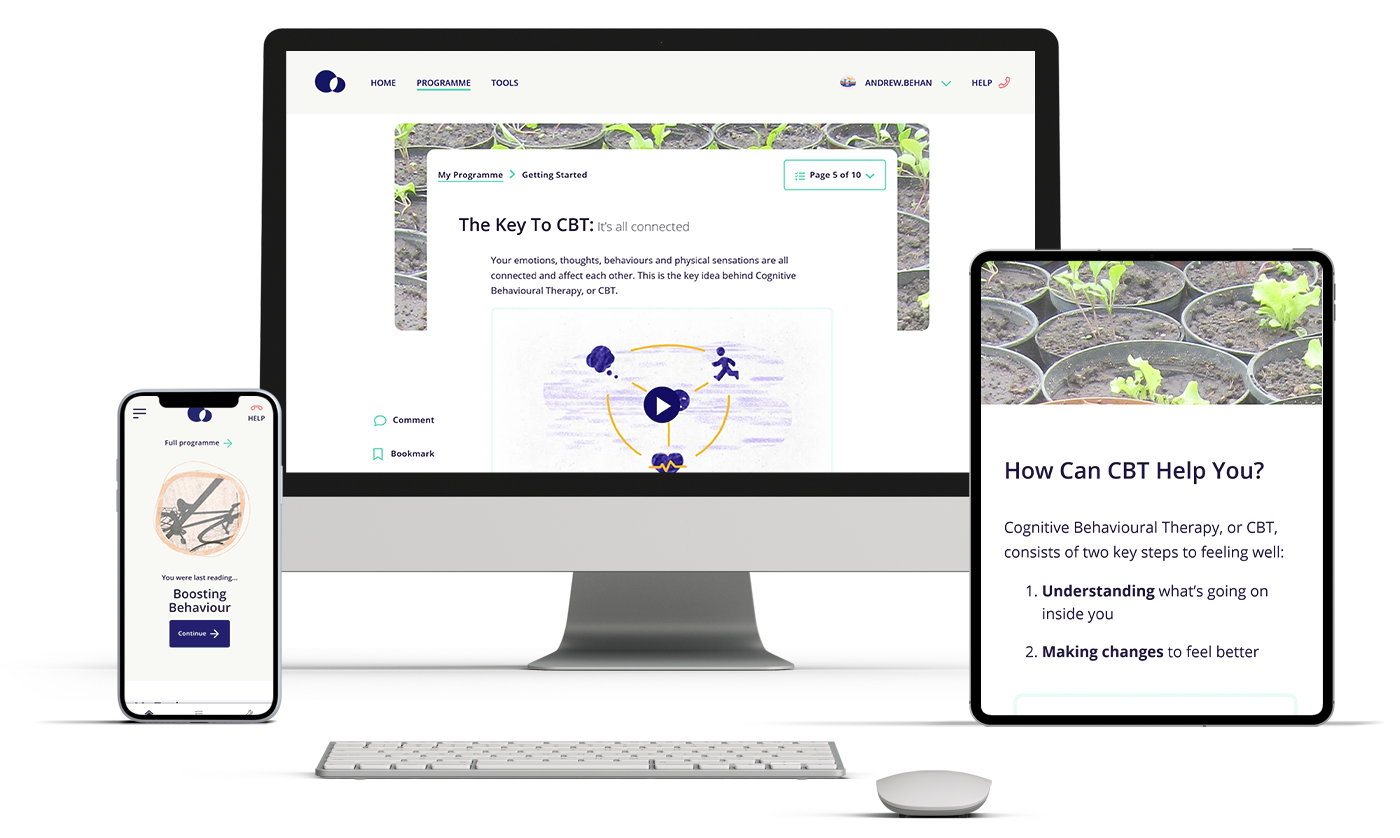 Approach
NTU were early adopters of SilverCloud® programmes, implementing it in 2015. The university had studied the approach taken within the NHS with its Improving Access to Psychological Therapies (IAPT) programme and wanted to bring a similar digital solution to students.
The implementation of the SilverCloud platform was carefully managed and its positioning was critical. It was provided as part of a wider health and wellbeing offer, not embedded within the counselling team and the services it provided. The idea was to offer SilverCloud directly to students, with academic and other academic school-based wellbeing support staff signposting students so they could access the programmes without the need for contact with the wellbeing team. It was accessible online to all students from the Student Hub website.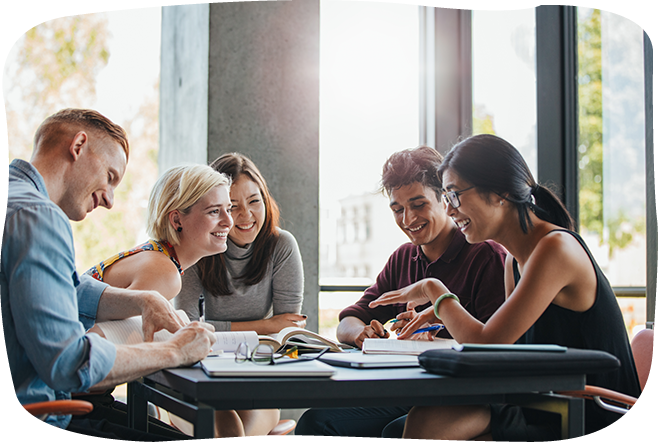 The university's marketing team advertised the programmes, giving significant thought to the imagery used in adverts and promotional materials to avoid stereotypical images of mental health concerns and trying to ensure that all students, regardless of gender, ethnicity and background, felt that the support on offer was relevant to them. The communications programme focused on the key message of 'supporting people to be more successful' and the SilverCloud® programmes were included as part of the new student induction programme and online links were put front and centre on the NTU website.
NTU have provided access to 26 programmes for its students, including those focused specifically on students who deal with anxiety, stress, depression, positive body image and resilience, as well as the wide range of adult-targeted programmes.
Most access was provided on an unsupported, or self-directed basis, meaning that students could access the systems in their own time, with privacy, and work at their own pace without having programmes set or proscribed for them.
The university adopted the SilverCloud® programmes as

A stand-alone digital support platform

A stepping-stone support offer which may help some students recognise that they do need more intensive support, through face-to-face counselling

Support for students who were on the counselling waiting list and would be receiving face-to-face support when there was availability
Additional support offered alongside receiving faceto-face counselling
Like other organisations that have implemented the SilverCloud® platform, NTU also saw the online programmes as a preventative measure, helping its students to build their understanding of their own mental health and spotting warning signs that they need to take action before their issues become more serious
NTU has used SilverCloud® solutions to complement its face-to-face services – not to replace them – but it has added a different option for its students: a low intensity option that works for many and allows them to dip in and out of support as required, without the need for contact with the counselling team.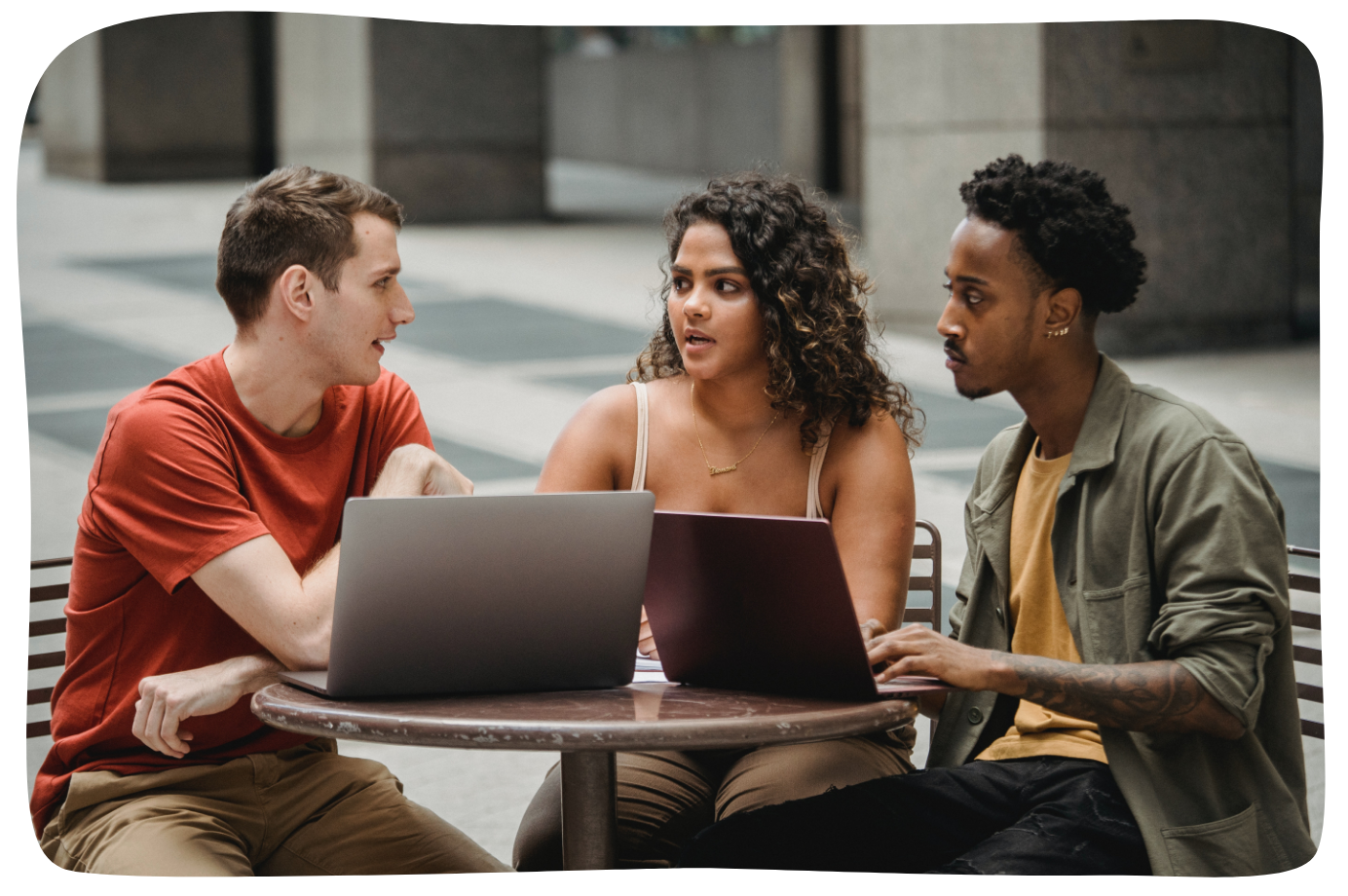 Results
Given the nature of how NTU students have accessed the online support - using the unsupported or self-directed route - it isn't possible to track the total impact on users. However, there are undoubtedly some positive outcomes that NTU have identified.
More NTU students have been helped than before the SilverCloud platform was introduced. As the university widened the access and broadened the variety of support on offer, it gave students a private route to seek help, working at their own pace. This meant that more students have accessed support. This support was not limited to the availability of staff and appointments within the counselling team, as the previous system had wholly relied.
The SilverCloud® platform provides a 'real-time' dashboard of management information, allowing NTU to track key statistics on usage and feedback from users.
The dashboard shows that by the start of August 2021, over 1,800 student accounts have been activated, meaning that this number of students have accessed SilverCloud® programmes.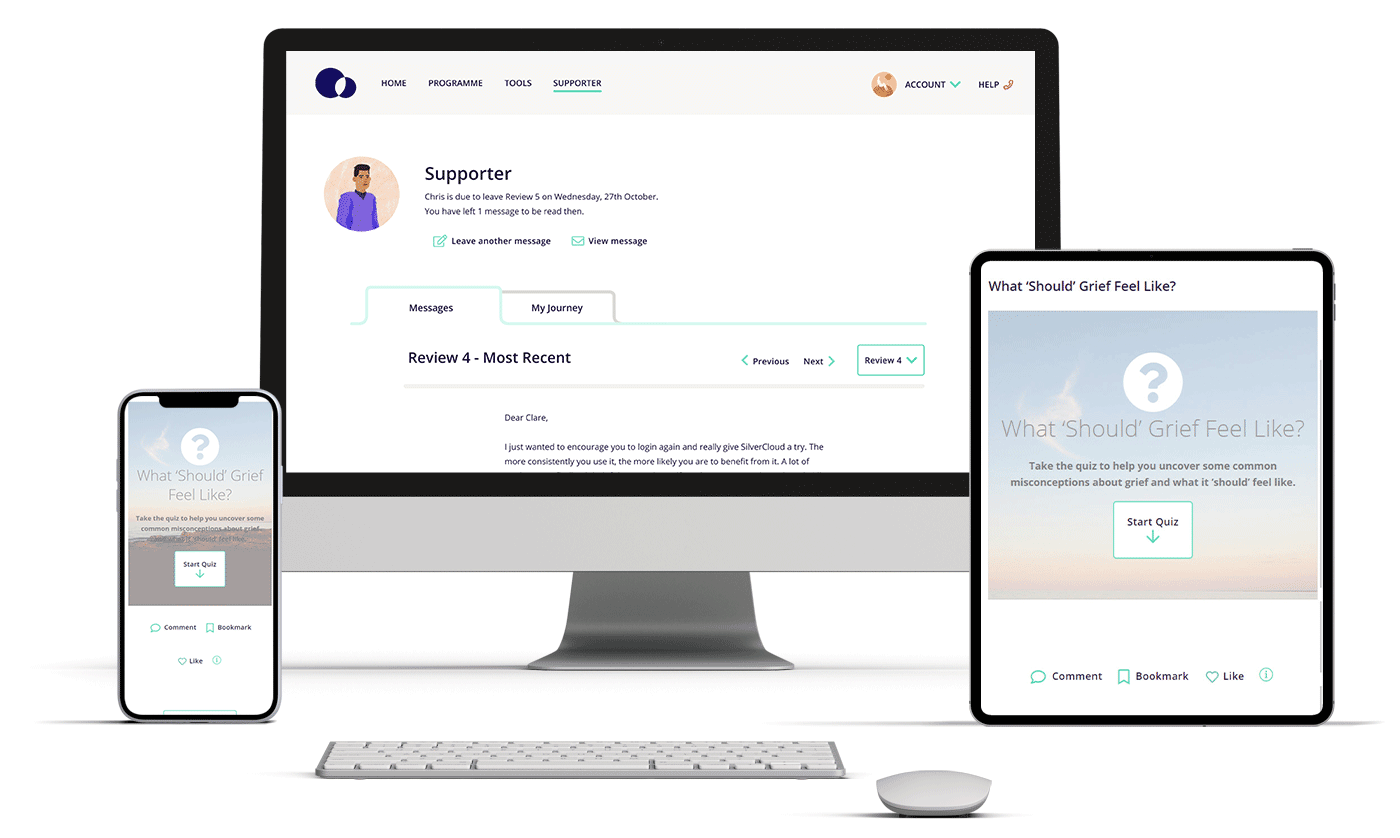 On average, each user accessed the programmes three times, showing they returned after first log-on – clearly finding reasons to return to the programmes. The average duration of visits to the programmes lasted around ten minutes.
Interestingly, alongside usage numbers there is the ability to track through the dashboard – even for the unsupported version rolled out by NTU – some information provided by users on their experience of the programmes (module ratings) and the improvement that users experienced having worked through the programmes. On the latter measures, which used standard reporting methods of questionnaires to track depression (PHQ9) and anxiety (GAD7) levels, the results show positive improvement for those who submitted questionnaires. The caveat here is that completing these questionnaires is not mandatory and the information available is limited as only small number of students complete these questionnaires.
On the module feedback, respondents were asked to rate the modules on how interesting, relevant and helpful they were
The responses were overwhelmingly positive, with those agreeing and strongly agreeing at 88% (interesting), 94% (relevant) and 87% (helpful).
Overall, NTU felt that more students have been helped at a time that suited them, with support available through the SilverCloud® programmes 24/7. This around the clock availability has helped NTU support students who are unlikely to have come forward early enough or indeed at all.
"The SilverCloud® package was better than any other we looked at – not just on cost– but looking at the whole package and it has got better since we implemented it. We have been able to broaden our support offer to students and provide them with a 24/7 option which they can undertake at their own pace."
Van Tran:
Counselling Service Team Leader at Nottingham Trent University