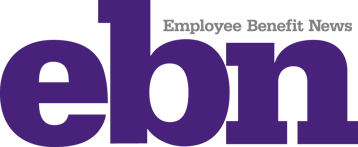 (Source: https://www.benefitnews.com/ )Working mothers are leaving the workforce in droves. For those still holding on, their mental health is at a tipping point.
Since the start of the pandemic, working moms are struggling the most with their mental health, according to a survey conducted by SilverCloud Health, an online therapy platform. Sixty-eight percent of working mothers have sought mental health treatment during the pandemic, the survey found, compared to 47% percent of women without children, according to KFF Health Tracking Polls.
Stressors including COVID, financial instability and a lack of child care support mean that more than half of working mothers are feeling anxious and 37% feel isolated, the survey found. Mothers are struggling to keep that stress out of their work life.
"You have a number of people who are probably functioning at a reasonable level, but COVID has absolutely exacerbated everything they're feeling," says Michelle McGill, HR's head of people at SilverCloud. "We're now seeing the impact it has on the workplace in terms of people's ability to cope with any sort of challenges in terms of their mental health."
Read more: Coaching could keep your female employees from quitting
While working mothers are eager for support, employers must also be willing to help them, McGill says. During the pandemic, more than three-quarters of employees have provided telehealth options for employees, according to a survey by Business Group on Health. More than half of employers plan to add to their telehealth offerings in 2021, the survey found.
SilverCloud found that 73% of mothers would be more likely to use a well-being or mental health benefit if it was accessible at any time from a smartphone or other digital device. Still, 36% of mothers feel they're not getting the mental health support they need, leading to a significant drop in productivity and engagement levels — only 25% of working mothers feel "very productive" now, compared to 41% pre-pandemic, the survey found.
"For working mothers in particular, that impact on productivity is where the stressors reside," McGill says. "Their ability to cope has obviously been affected."
As employers, expanding benefits packages to include children is the first step. Throughout the pandemic, working parents have demanded more support through employee benefits and many have started the roll-out process — PwC provided back up childcare benefits and virtual tutoring services to help parents navigate back-to-school challenges. Screen Stars added Homework Helpers, a service that helps kids stay organized, to their existing platform.
Read more: Working parents want more benefits to support their kids
Managers need to be facilitating safe spaces for mothers to have open and honest conversations regarding their needs, McGill says. Although workers have a number of virtual meeting platforms at their disposal, employers are less likely to pick up the tell-tale signs of a struggling employee, and in turn employees are less likely to reach out.
"Employers must look at their existing benefits and try to find ways to support those with mental health issues," she says. "If we're not mindful, my worry is that they're going to slip under the radar."
(Source: https://www.benefitnews.com/ )