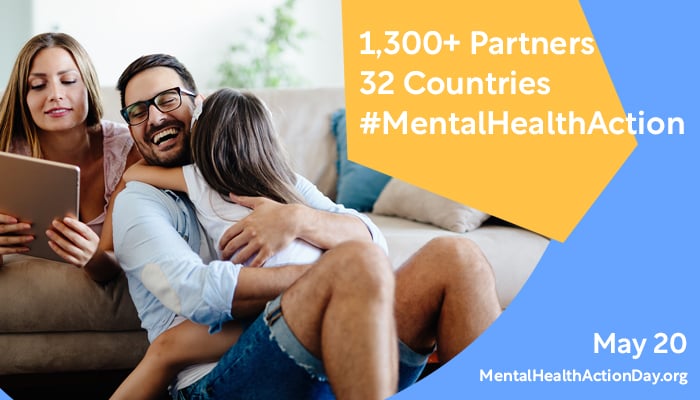 (Source: https://www.businesswire.com/)
Largest cross-sector effort to shift from mental health awareness to mental health action organized in the wake of COVID-19 pandemic, ongoing trauma of systemic racism

Learn more at www.MentalHealthActionDay.org
May 20, 2021 08:51 AM Eastern Daylight Time
NEW YORK--(BUSINESS WIRE)--Today more than 1,300 organizations, brands, government agencies and cultural leaders will participate in the inaugural Mental Health Action Day to drive the conversation from mental health awareness to mental health action. Convened by MTV Entertainment Group, Mental Health Action Day is an open-source movement, aimed at motivating people to take action to get mental health support — whether for themselves, their loved ones or for everyone by advocating for systemic changes for mental health access and equity.
Mental Health Action Day comes at a critical time. The COVID-19 pandemic has taken a disproportionate toll on the mental health and wellbeing of people of color, young people and LGBTQ+ communities. Studies have found:
Four in 10 adults have reported symptoms of anxiety or depressive disorder, compared to 1 in 10 before the pandemic.
Fifty-six percent of young adults ages 18-24 reported symptoms of anxiety and/or depression during the pandemic.
48% of Black people reported symptoms of anxiety or depressive disorder during the pandemic versus 42% of all Adults and 40.9% of white people.
(Read the full article here https://www.businesswire.com/)