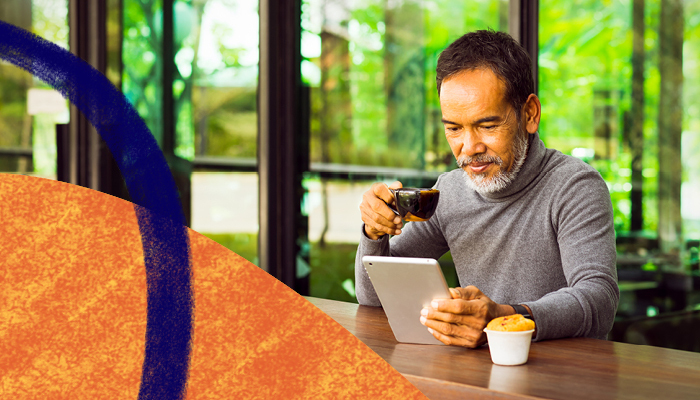 On Sunday, October 10 the world will pause to recognize World Mental Health Day. Each year since 1992, the World Health Organisation and the World Federation for Mental Health has used October 10th to promote mental health advocacy and education. This year's theme will focus on Mental Healthcare for All: Let's Make it a Reality which aims to highlight how certain groups in society have been adversely impacted by both increased risk of poor mental health and lack of access to quality mental healthcare particularly, during the COVID-19 pandemic. It also aims to highlight positive initiatives and new innovative ways of providing mental healthcare.
According to the WFMH, "between 75% to 95% of people with mental disorders in low- and middle-income countries are unable to access mental health services at all, and access in high-income countries is not much better. Lack of investment in mental health disproportionate to the overall health budget contributes to the mental health treatment gap."

Health inequity in the United States is not new. Research shows that where we live plays a vital role in our health outcomes. And unfortunately, those living in rural areas have far fewer medical professionals and facilities nearby. This lack of proper rural health services contributes to ever-present public health issues amongst rural communities.
Over the past decade, hospitals in rural areas have continued to close for a variety of reasons. Some of these include workforce shortages, low patient volume, budget cuts, and more. The COVID-19 pandemic has also greatly accelerated and exposed inequities in the quality of care between urban and rural communities.
Furthermore, as rural populations become more racially and ethnically diverse, minority groups are exposed to increased factors. So, when you layer in race and ethnicity, you discover even greater disparities within rural populations.
Challenges Facing Rural Communities
Growing evidence indicates a significant rural-urban disparity in life expectancy throughout the United States. According to a report by the NCRHP, compared with urban areas, rural communities are much more likely to experience the following:
Lower median household incomes
Fewer adults with post-secondary educations
A higher percentage of youth living in poverty
More uninsured residents under the age of 65
Much higher rates of mortality
Part of the challenge in recognizing and improving the health amongst rural communities lies in discovering the root causes. This is further complicated by the geographic and socioeconomic discrepancies in rural places. Due to the lower availability of healthcare providers within rural areas, many residents travel great lengths to seek care. Given these travel requirements, reliable transportation is crucial; however, residents often face travel challenges due to affordability, poor road conditions, unreliable vehicles, and more.
A Lack in Rural Specialty Care Providers
In an effort to dissect these differences, health experts have noted increasingly poor access to comprehensive data on rural health. Financial issues and shared concerns about privacy have lessened the accuracy of geographic indicators in several federal health surveys.

This rural-urban difference in availability of healthcare professionals rings especially true when it comes to specialty care providers, including mental health professionals. It should come as no surprise, that there's a severe shortage of mental and behavioral health support in rural places.

In addition to insufficient mental health service providers, the emotional wellbeing of rural populations may be impacted by sociocultural barriers surrounding mental health support. For example, concerns about privacy in small communities might impede residents' use of services — also, negative stigmas about seeking mental health support might cause residents to feel embarrassment and shame.

Yet, the need for mental health services in rural communities is very apparent. For example, children living in rural areas are more likely to live with a parent who has been incarcerated or struggles with a behavioral health issue. They also tend to experience greater exposure to domestic violence. Without appropriate intervention, these children are far more likely to suffer poor economic and health consequences.
Navigating Disparities in Rural Health Services
When looking to improve healthcare in rural areas, health providers should consider ways to increase affordability and accessibility. Promoting health education, healthy behaviors, and preventative services are key components in improving access to information and care. Furthermore, comprehensively studying rural communities could benefit healthcare providers in delineating unmet health needs and providing culturally competent care.

To address facility closures and provider shortages, providers should begin exploring their innovation options. As health experts might not be well-positioned to address these inequities, investing in an evidence-based digital health platform could help to streamline quality care in rural areas. Ultimately, local, state, and federal policies should reflect the needs of rural populations, meaning conversations about health equity need to continue.
How Digital Innovations Can Help
There's a lot of room for improvement in terms of bridging the gap between mental health needs and access to mental health services, especially for minority groups who face greater barriers to support than most. World Mental Health Day provides a timely reminder of these barriers and challenges. Innovative solutions, including digital mental health programs offered by SilverCloud can really help. Our programs empower users to better self-manage mild to moderate mental health conditions and wellbeing.

People from all backgrounds can access digital support 24/7, often from the convenience of their own home, without facing the stigma, travel limitations, and other barriers that face-to-face mental health services can produce. We provide scalable access to more people whilst helping to meet the diverse needs of different population groups and delivering results comparable to traditional face-to-face therapy.
About SilverCloud
Supporting more than 500 customers and over 780,000 users, SilverCloud brings nearly two decades of direct clinical research on digital delivery of mental and behavioural health together with easy-to-use technology to improve access and outcomes for users and their families. Designed to address the needs of large, diverse population groups, SilverCloud gives organizations a smart, measurable, impactful, modern way to invest in the health and happiness of their people.