SilverCloud Health has collaborated with many significant professionals in the development of content programs and research initiatives.
All of the current clinical advisors are individuals we have worked with either developing interventions, for example, the development of the diabetes distress intervention with professor Polansky, or the development of the Unified Protocol for emotional disorders, which we are finishing with Professors Barlow and Farchione. Research on mental health solutions has been at the center of our evolution and Professor Ladislav Timulak and Dr. Richards, Chief Science Officer, have been collaborating for many years in researching online interventions. To enhance and diversify SilverCloud's clinical innovation and research, we have gathered together some of the most established leaders in mental health today to add to our clinical advisory board.
We are therefore thrilled to welcome Professors David H. Barlow, Ph.D.; C. Barr Taylor, M.D.; William H. Polonsky, Ph.D., CDE; Ladislav Timulak, Ph.D., and Todd Farchione, Ph.D. to the SiverCloud team.
Each of these individuals has had a profound impact on how the prevention and treatment for depression, anxiety disorders, and eating disorders is delivered today. We look forward to working with them in close collaboration and leveraging their deep clinical and research experience to help us continue to offer access to critical mental health resources sooner and improve patient outcomes.
Please check out the newest members and their cutting-edge mental health solutions research:
Professor David H. Barlow, Ph.D.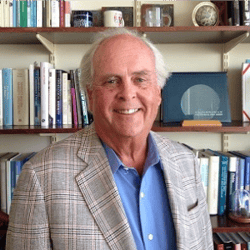 Dr. Barlow is currently a professor of psychology and psychiatry emeritus and founder of the Center for Anxiety and Related Disorders at Boston University. He received his Ph.D. from the University of Vermont in 1969 and has published more than 600 articles and chapters and more than 75 books and clinical manuals, mostly in the areas of anxiety and related emotional disorders, sexual problems, and clinical research methodology. He was formerly a professor of psychiatry at the University of Mississippi Medical Center and professor of psychiatry and psychology at Brown University.
Professor C. Barr Taylor, M.D.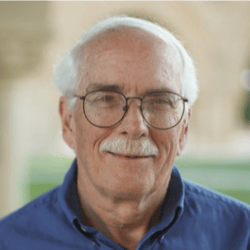 Dr. Taylor is a research professor and director of the Center for m²Health at Palo Alto University. He also serves as a professor of psychiatry (emeritus) at Stanford University, where he worked for more than 35 years as a researcher, educator, and clinician. His work has focused on developing and evaluating cost-effective, often technology-based approaches, to prevention and treatment of mental health disorders and medical risk factors.
Professor William H. Polonsky, Ph.D., CDE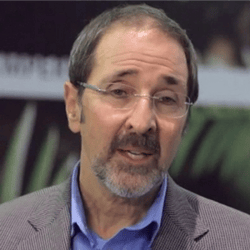 Dr. Polonsky is President and Founder of the Behavioral Diabetes Institute, the world's first organization wholly dedicated to studying and addressing the unmet psychological needs of people with diabetes. He is also an Associate Clinical Professor in the Department of Medicine at the University of California, San Diego. Dr. Polonsky received his Ph.D. in clinical psychology from Yale University and has served as a senior psychologist at the Joslin Diabetes Center in Boston, a faculty member at Harvard Medical School, and Chairman of the National Certification Board for Diabetes Educators. In 2014, he received the American Diabetes Association's Richard R. Rubin Award for distinguished contributions to behavioral medicine and psychology.
Professor Ladislav Timulak, Ph.D.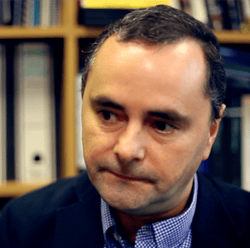 Dr. Timulak is the director of the doctorate in the counseling psychology program at the Trinity College School of Psychology in Dublin, where he is involved in the training of counseling psychologists and various psychotherapy training in Ireland and internationally. His main research interest is psychotherapy research with studies focused on various aspects of the delivery of psychological therapies for a range of mental health difficulties, with a particular focus on the treatment of depression and anxiety disorders.
Professor Todd Farchione, Ph.D.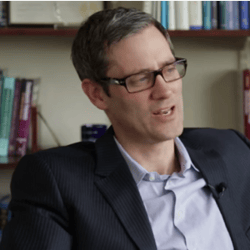 Dr. Farchione is a research professor at Boston University and directs the intensive treatment program for panic disorder and specific phobias. His research interests are focused on the psychological factors associated with the development of anxiety and mood disorders. In particular, he is interested in the development of more effective treatments for these disorders and is currently working with Dr. Barlow, investigating a new unified transdiagnostic treatment for anxiety and mood disorders.