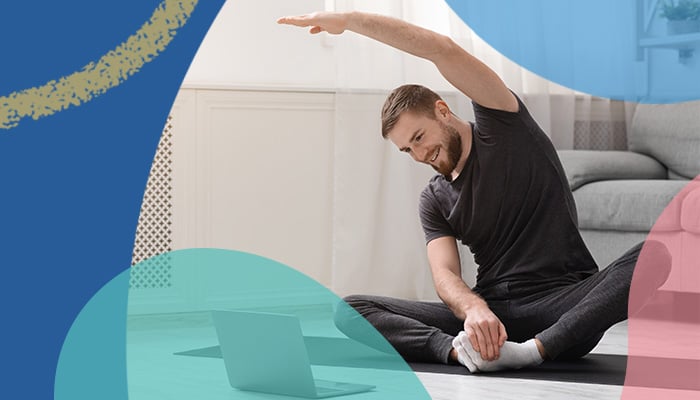 Mental health accounts for about one-third of global chronic disability. What would happen if healthcare systems fully supported the whole health of people? The result would likely be to kill two birds – mental illness and chronic disability – with one stone.
Evidently, mental disorders and chronic diseases are highly comorbid as they have reciprocal causal relations. In fact, researchers in one study demonstrated that completely healthy adults reported the fewest chronic conditions, possibly alluding to mental health as a protective factor in aging.
Since mental illness and chronic conditions are comorbid, healthcare practitioners should focus more on treating these two synchronously. Healthcare providers can think about every chronic condition as a mental health condition. Every patient, including Medicare and Medicaid patients, should be given mental health therapy and educated about mental health issues.
The Whole Health Model as an approach to improving mental health
According to a report by the U.S. Department of Veterans Affairs (VA), Whole Health is an approach to health care where clinical care (such as medicines or counseling) and complementary care (such as acupuncture or yoga) work together as part of an overall treatment plan.
The Whole Health Model empowers people to be proactive about their health and well-being, including mental health. Recently, the VA adopted the Whole Health model to shift the focus of care from a disease management approach to a personalized, proactive, and patient-driven.
Tracy Gaudet, MD, founding executive director of the Veterans Health Administration's (VHA) National Office of Patient-Centered Care and Cultural Transformation, and Ben Kligler, MD, MPH, Office of Patient-Centered Care and Cultural Transformation are pioneers of whole health. As leaders, they have worked tirelessly within the VA healthcare system to make a shift from disease management to whole health.
According to Dr. Gaudet and Dr. Kligler, their transformation of healthcare in the VA healthcare system was partially inspired by Donald Berwick, the Institute for Healthcare Improvement cofounder. The pivotal push was Dr. Berwick's motivation for deciding to have surgery and make a full recovery – his desire to spend more time with his grandchild. The Whole Health Model is truly about connecting what motivates a person to their health care.
Components of whole health
Various components of Whole Health work together to keep individuals at optimal physical and mental health. The collective parts of whole health include self-care, collaborative care, and early intervention.
Digital therapeutics have a big role to play in aligning these three components of Whole Health. Below, we delve a little deeper into what makes up each component.
Self-care and whole health
Self-care is the intentional act of taking control of your physical, mental, and emotional needs to prevent health problems. Self-care is not selfish. The activities you choose for self-care should be things that you are passionate about or activities that improve your mood. Examples include resting, exercising, eating a balanced diet, escaping into nature, volunteering in your community, and doing something creative.
Digital Health tools like Silvercloud Health offers various programs to help you with self-care.
Collaborative care and whole health
Collaborative care increases the support systems that are available to patients. An increase in support systems is highly beneficial to a person's whole health, including mental health. In fact, the findings from a literature analysis suggest that the collaborative care model is more effective than usual care for improving mental health outcomes for periods up to two years.
In the collaborative care model, a combination of specialists, including a primary care provider (PCP), behavioral health care managers, psychiatrists, and other mental health care management staff such as a nurse, clinical social worker, and psychologist, work together to provide a care plan for patients.
Collaborative care also increases the chances that healthcare providers refer patients to digital health apps like Silver Cloud. This means that patients will become more aware of digital therapeutics available to equip them in self-care and whole health.
Early intervention and whole health
Early intervention is also a part of the Whole Health Model. Early intervention is the identification of at-risk patients to avoid the escalation of chronic conditions. Through patient monitoring systems, physicians can identify patients who are at risk of certain diseases.
Silvercloud Health offers several patient monitoring tools on its digital platform that can support physicians in early intervention. By encouraging patients to utilize mental health apps, doctors can receive the intel they need to help with treatment recommendations.
Benefits of whole health for payers and providers
Payers and providers are still behind in supporting collaborative care models that lead to value-based care. Although Medicaid is now shifting efforts towards providing value-based reimbursements, there's still a long road to travel.
The benefits of whole health for payers and providers are numerous. They include:
Increased member satisfaction

. Payers can increase member satisfaction if they are proactive about offering reimbursements that support whole health. Silvercloud digital health programs can be implemented across populations to help payers better target people with unmet mental health needs.

Improvement in patients' overall health

.

Providers can improve patients' health through advanced primary care that improves the whole health of patients. Services like remote telehealth, after-hours consultations, and digital mental health apps can support advanced primary care. The Silvercloud health platform can help providers deliver at-scale digital behavioral and mental health solutions to help users better manage their mental health.

Decreased healthcare costs

. Chronic illnesses are the leading drivers of the U.S $3.8 trillion in annual health costs, according to the

Centers for Disease Control and Prevention (CDC)

.

The implementation of whole health across the U.S. healthcare system can decrease the number of patients with chronic illnesses and, as a result, healthcare costs.
Case studies
Here are some highlights of the benefits of whole health:
According to a recent

2020 report

,

veterans with chronic pain who used Whole Health services had a threefold reduction in opioid use compared to those who did not.

Opioid use among Whole Health users decreased 38% compared with only an 11% decrease among those with no Whole Health use.

The same report also demonstrated that veterans who used Whole Health services were able to manage stress better.