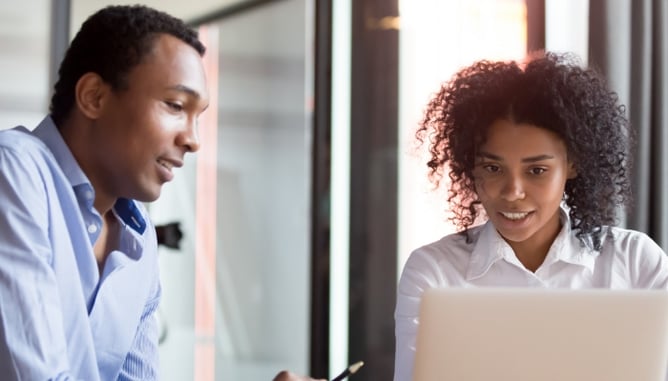 For many people, having a mental health disorder and comorbid physical conditions cause elevated symptom burden, functional impairment, protocol mismanagement, and decreased quality of life. The complex treatment challenges of this population, if not sufficiently addressed, can represent a significant and costly care model. While current treatment approaches have made tremendous strides towards more evidence-based integrated models of care that promote a team-based approach, the recent proliferation and adoption of digital frameworks have accelerated the return on the value of these integrated models.
In a recent article, we looked at how digital frameworks are acting as both a technology enabler and a care services extender in collaborative care environments. Particularly how their utilization impacted two core principles of collaborative care management (CoCM) (patient-centered teams and measure-based care) as well as their ability to deliver better holistic care. This follow-up up article will take a look at the impact digital mental health frameworks have on the other principles of CoCM; population-based care, evidence-based care, and accountable care.
A Digital Framework for CoCM and behavioral health integration (BHI)
The integrated model below shows how digital mental health platforms, like SilverCloud, provide both technology enablement and a broad scope of services to help scale behavioral health within primary care settings. This model shows how technology solutions can serve as practice extenders by performing some of the collaborative care tasks while expanding the competency of primary care providers to treat mild to moderate mental illness. 

Population-based care
The principle of population-based care in collaborative care evolves, to some extent, around maintaining a patient registry to help teams activate care for those who are not improving or engaging in care.  A registry is required that gives a 360-degree view of a patient's, or an entire population's health requirements and progress. Digital mental health platforms that deliver online therapeutic interventions for various conditions and severities, like SilverCloud, can propagate integrated care models by automatically populating registries with critical behavioral care data along a patient journey. Protocol adherence can be measured in real-time through the capture of engagement, utilization, outcomes, as well as patient feedback through synchronous and asynchronous channels. The data can then be used to aid in risk identification, triage, signposting care, stepped care, treatment, and recovery. This helps care managers maintain increased caseloads by supporting patient engagement, symptom monitoring, timely follow-up, and promotion of patient self-management. This in effect advances the integration of behavioral health at primary care level as more individuals in need will be identified and gain immediate access to appropriate care resulting in better care quality, outcomes, and lower costs.
Evidence-based care
Within clinical practice, there is always a strong drive to standardize care processes, treatment approaches, and documentation. (we use the terms care process somewhat ambiguously as the taxonomy of terms widely used can tend to be inferred differently). In today's modern clinical environment, digital therapeutics are contributing to the development of standardized online care delivery at scale. Digital therapeutics by definition "deliver evidence-based interventions that are driven by high-quality software programs to prevent, manage, or treat a medical disorder or disease." The research that stands behind many digital therapeutics ensures the content and delivery are of high caliber, are optimized for patient consumption, and can provide high-quality recordings of treatment engagement and progress. Digital therapies can deliver immediate care at scale, with content that is clinically validated, purposeful, and targeted to meet the personalized needs of a patient or caregiver. Evidence-based digital mental healthcare ensures consistency of quality and can be easily replicated across large populations.
Accountable care
At a health systems level, one of the biggest impacts digital adoption had on providers during the early days of the pandemic was providing the ability to maintain a continuity of care. As COVID-19 forced some populations into isolation, virtual care provided an opportunity to bring critical remote care capabilities to at-risk and vulnerable patients. In doing so, a patient's entire care journey is measurable throughout the week, day or night, to show engagement, outcomes, and user satisfaction, all of which can be mapped to Healthcare Effectiveness Data and Information Set (HEDIS) and other performance metrics to validate value-based care. The online registry consolidates patient data to provide real-time population health analytics that can be quickly assessed and actioned to enhance decision-making. The patient registry also helps coordinate care more effectively and efficiently  at a healthcare system's level, particularly when broader care teams are involved. This level of care transparency and patient satisfaction is captured in real-time to aid in the accountability of care teams.
Conclusion
Digital frameworks in collaborative care settings have a tremendous opportunity to make care delivery simpler, faster, more efficient, and more effective. They show one of the greatest abilities to deliver economies of scale in care services and bridge the gap in whole health delivery by bringing mental health care access closer to all patients, meeting them where and when they need it most. The benefits of digital mental health platforms, that support this framework, fill the operational, performance, and efficiency gaps that are needed to address value-based care, a key component of CoCM.