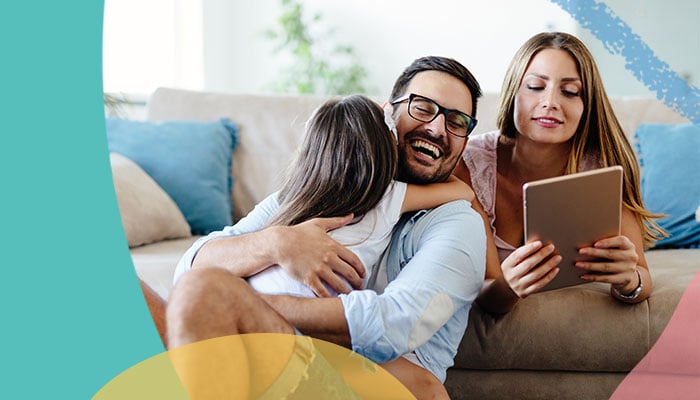 If it seems like the traditional face-to-face healthcare model has transitioned into something far more connected and agile overnight, you're right. According to a Deloitte Insights report, virtual connected care has led to improved access to health professionals, reduced healthcare costs, and better control of chronic health conditions.
Although the healthcare industry has been slowly becoming more digitized over time, COVID-19 accelerated mass adoption and changed the conversation around patient healthcare moving forward. McKinsey & Company states that up to $250 billion of current U.S. healthcare spending could be virtualized. This could, in turn, allow more money to be invested back into critical health research.
There are three distinguished goals throughout the healthcare industry: improving the quality of care, keeping costs under control, and universal access to care. Subsequently, as society begins to evaluate the pandemic's impact on the industry, we must examine how video conferencing tools can improve provider efficiency and patient care.
Benefits of Connected Healthcare
Beyond providing a more efficient way to triage patients with scheduled and ad hoc visits, video conferencing tools can offer better continuity of care and patient outcomes. This can be done through use cases around support for first responders, emergency and urgent care providers, remote patient monitoring, remote clinical consultations, clinical education, and more.
Below we've listed a few of the top benefits of connected health and virtual connections:
Catered to All Ages
There's a notion that video conferencing and other virtual tools are specifically catered to younger generations. Thankfully, that's not the case. With this change in perspective about care delivery and advancements in technology, plenty of support features can cater to older communities. By meeting the needs of patients in a holistic and non-judgmental way, you're facilitating a learning environment.
Minimized Errors
Today's healthcare system mainly relies on qualitative data along with doctor/patient conversations. Considering there's a lack of real-time data, medical experts can't make an immediate difference to patients in their moment of need. However, with cloud computing and virtualized infrastructures, healthcare professionals can feel more confident when choosing a specific course of action. This is because they're able to take data from wearables, sensors, monitors, and other devices and run them at high speed to determine a course of action.
Improved Access to Quality Healthcare
Connected Health allows patients to receive quality care outside of hospitals and doctors' offices. This further eliminates some of the barriers that individuals experience who don't have healthcare readily accessible. Not only do online tools allow for healthcare providers to assess patients from a video perspective, but they can now make adjustments and deliver digital prescriptions instantaneously. Along with that, the notion that care providers have access to a variety of medications instills a sense of drive and trust in patients. If they act on their health issues and are prescribed helpful medication, they're more inclined to stay out of the doctor's office/hospital.
Integration is the Future
A recent HIMSS Market Intelligence report found that 81% of healthcare organizations expect to see a larger investment in telehealth solutions over the next few years. Along with that, 85% of decision-makers identified "ease of use" as one of the top five reasons for producing good outcomes.
Although it's expected for telehealth solutions to continue to progress over time, there are a few key trends one can expect to see moving forward:
Growing demand for independent living wellness solutions

Artificial intelligence as a fundamental part of healthcare

Technologies will continue to drive healthcare innovations
It's well understood that most healthcare organizations have difficulty staying on top of their day-to-day, let alone stay ahead of it. Connected care looks to implement solutions that not only make condition analysis and daily planning easier but prevent common patterns from reoccurring. Ultimately, connected healthcare reflects the transition towards more efficient, high-quality, and direct healthcare options.
Helping individuals live independently is both a major opportunity and challenge for the government and healthcare industry. Thankfully, advances in technology allows care providers to streamline rapid yet quality healthcare. The benefits of connected health are undeniable. Along with the three listed above, there are plenty of connected care benefits that health organizations and patients can expect moving forward.
At SilverCloud Health, we define a new healthcare model to meet the demand of the rapidly growing behavioral healthcare market. We provide evidence-based online mental health solutions to address a broad spectrum of conditions such as depression, anxiety, stress, and more. Addressing mental health has never been more critical, and SilverCloud's scalable behavioral health services and solutions allow health providers to further connect with their patients. Learn more about SilverCloud Health for your organization here.