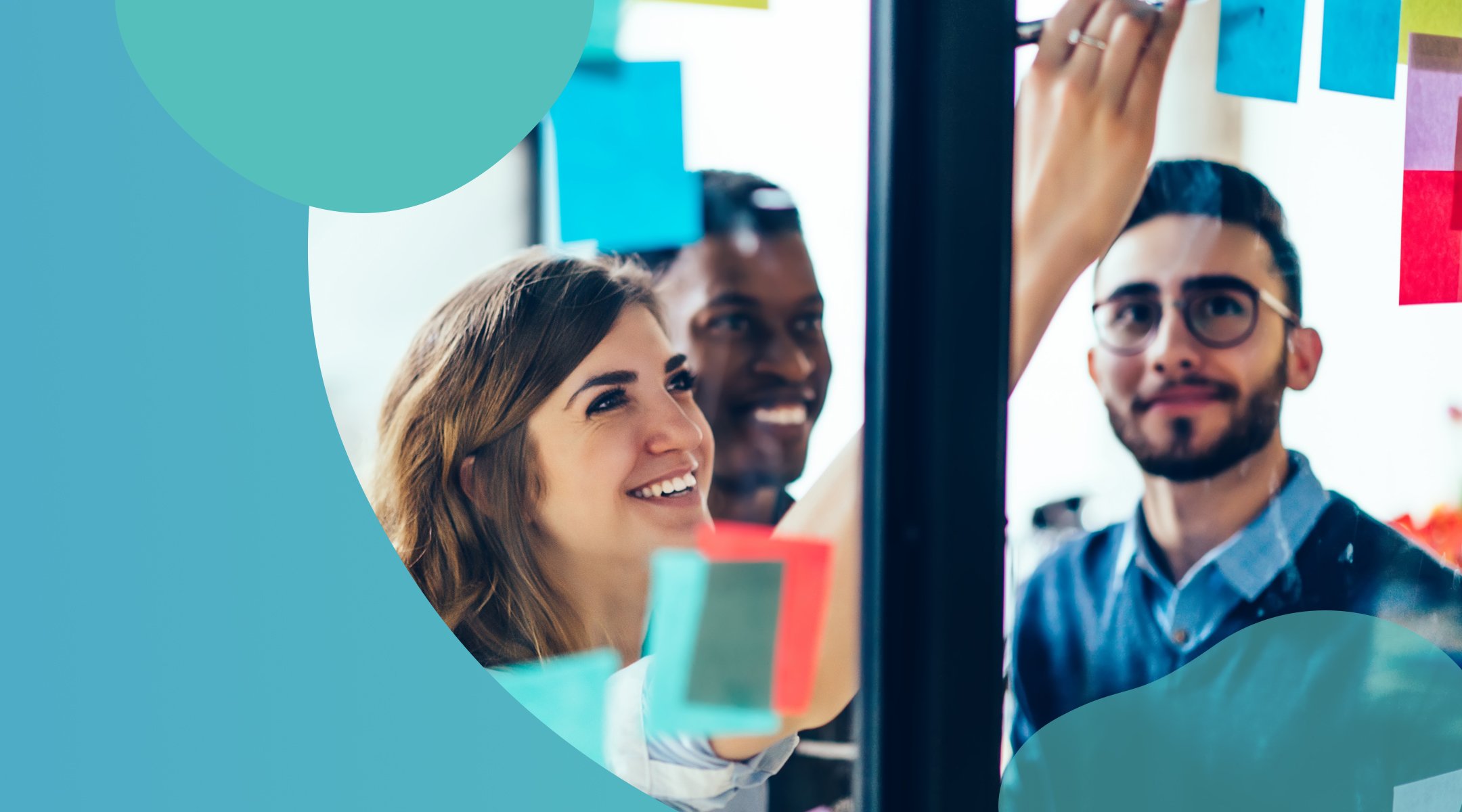 Prior to the pandemic, the American Psychiatric Association shared these figures: employees with unresolved depression suffer a 35% reduction in productivity, contributing to a loss to the U.S. economy of $210.5 billion a year, as cited in a McLean Hospital article.

With mental health issues on the rise during COVID-19, it makes sense that most companies reported being less productive during the pandemic, according to a December 2020 Harvard Business Review article.

A third-party survey commissioned by SilverCloud in January 2021 confirms this. Of the 1,288 U.S.-based, full-time employed adult respondents, 29% said they were "not productive at all" or "less productive" during COVID-19, almost double (16%) who said they were "not productive at all" or "less productive" before COVID-19.

In addition, as reported in the SilverCloud 2021 Employee Mental Health and Wellbeing Survey Report, 38% of respondents reported missing time at work due to COVID-related stress. For an employer with 5,000 employees, this equates to lost productivity of $120,000 per day or over $28 million per year.

With these alarming numbers, companies and EAP providers are looking for ways to help employees become more productive during this challenging time and beyond.
Productivity in a Changing Work Environment
Social distancing requirements have presented many changes for employees, such as remote work and/or managing child care and virtual schooling. Companies have begun to realize that those issues can lead to unhappier employees. And according to a comprehensive 2019 study by Oxford University on happiness and productivity, workers are 13% more productive when happy.

Smart companies are addressing these problems. According to a February 2021 Clutch report, 14% of small businesses are contemplating offering family leave for the first time in 2021, and 13% are considering offering employees a flexible work schedule.
More Ways to Increase the Mental Health and Productivity of Employees
Consider these tips and best practices to help employees with their mental health, thus becoming more productive:
Increase education about mental benefits. In the SilverCloud 2021 Employee Mental Health and Wellbeing Survey Report, of those who don't use their benefits, two of the top reasons cited were not being aware of what is included in their mental health benefits and not being sure how to access the benefits. Spend time and attention on letting employees know what is available and how to get those mental health benefits, especially as the ways to access them during the pandemic have changed.
Provide online mental health benefits. In the report just mentioned, 78% of respondents wanted mental health services and support they can access online, and 35% wanted access to online mental health professional services via text and chat. You can learn more about the benefits of digital mental health programs in the January 2021 report from the American Psychiatric Association's Psychiatric Services Journal published as "Banbury Forum Consensus Statement on the Path Forward for Digital Mental Health Treatment." Check that those employee mental health programs offer support for newly-created COVID-19 issues, including pandemic-related stress, worry, sleep issues, bereavement, isolation, and work-life balance, as well as financial worries.


Offer wellness days. After noting that workers were working longer hours and having difficulty disconnecting from work, this past summer, IT solutions company Electric announced that the entire company would close on the first Friday of every month for a mental health and wellness day. This helped prevent the fear of missing out and work from piling up. While it may be useful to help destigmatize mental health by offering specific days off, it's important to remember that this doesn't take the place of a larger mental health program.
Focusing on these short-term and long-term mental health and wellness opportunities will help your employees better understand and utilize their options, feel more supported by your company, and be more productive.