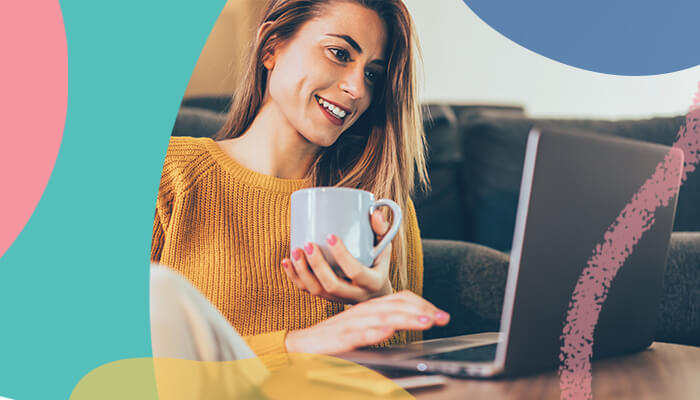 As a private insurer or employer, you've likely considered or instituted a care management model, or a team-based, patient-centered approach to help patients better manage medical conditions.
This model makes sense for health plans, as the goal of care management programs is to improve patient health, while reducing costs.
As care management programs have evolved, another model has emerged. Integrated care management takes care management a step further, asking clinicians to evaluate patients not just on their medical issues, but also their behavioral health and health-related social needs.

The newest care management model is remote care management, which includes integrated care management, and uses telehealth and other technology to aid in the remote monitoring, care, and education of patients. Interest in remote care management has increased due to the advent of COVID-19, which accelerated the use of telehealth and technology to manage patient care virtually. Today, remote care management is leading the way for insurers and providers to offer medical, behavioral and health-related social support while saving money. Read on to learn about the benefits of remote care management.
Reduces Costs
Many studies show the ways that remote care management reduces costs.

In one study, remote care management technology was used to monitor patients post-hospital discharge for 30 days. The results yielded a 60 to 70 percent reduction in hospital readmissions compared to the national average.

A report from the New England Healthcare Institute found that remote patient monitoring:
Can possibly prevent between 460,000 and 627,000 heart failure-related hospital readmissions annually.
Offers a potential annual national cost savings of up to $6.4 billion dollars.
In addition, cost savings occur when allowing nurses and other medical personnel to monitor patients remotely, instead of clinicians.

Finally, information is collected by the technology, including daily vitals, which saves time, by automating administrative and clinical processes. This also leads to cost savings.
Improves Quality of Care
Remote patient monitoring and remote care management offer a way to monitor and track vital signs and conditions more frequently than coming in for visits. This allows providers to have more information to help them assess, diagnose, and manage patient care.

It also enables patients to take an active part in managing their health issues. Through remote monitoring, they can observe their own conditions and symptoms and discuss them in real-time with their providers. This higher level of patient engagement leads to higher patient satisfaction, and better outcomes.

For example, one study showed that compared to the usual care, diabetic patients with remote case management improved glycemic control, blood pressure levels, and total and LDL cholesterol levels after one year of follow-up.
Extends Access for Underserved Populations Due to Provider Shortages
Care management is getting more difficult, due to the increasing shortage of clinicians. This affects everyone in the U.S., especially minorities and underserved populations, who are often among the almost 120 million Americans who live in designated Health Care Provider Shortage Areas, or HPSAs.

As mentioned earlier, allowing some of the activities of remote care management to be provided by nurses and other medical personnel frees up physician time. This opens up the time available for clinicians to deliver care to more patients.

This also makes room for more patients to be brought into the network, leading to greater population health.
How the SilverCloud Platform Can Support Remote Care Management
Technology is critical to the successful functioning of the remote care management model. The technology must be able to relay information to and from the patient to the provider, as well as integrate with other technology, including provider and insurer systems.

SilverCloud is a digital mental health treatment (DMHT), accessed through an application on the Web, smartphone, or other Internet-enabled devices. Each time the user participates in a SilverCloud module, that information is stored and can be retrieved, and automatically sent to other systems.

Clinicians often prescribe SilverCloud Health platform and programs to their patients, and actively monitor their patients' use of the SilverCloud platform, by accessing the SilverCloud patient data through their own systems.

SilverCloud is a virtual, remote care management tool, and is a natural fit for inclusion in the remote care management model.

To learn more about how health plans like Kaiser Permanente and Optum use SilverCloud Health in their remote care management programs to improve quality of care and reduce costs, visit our information page.